I love attending the Travel Adventure Show in Los Angeles each year because I always get useful travel tips and meet contacts in the travel industry. This year I attended as media and during a press briefing listened to Pauline Frommer from Frommers.com who gave us inside information about the best flight search engines.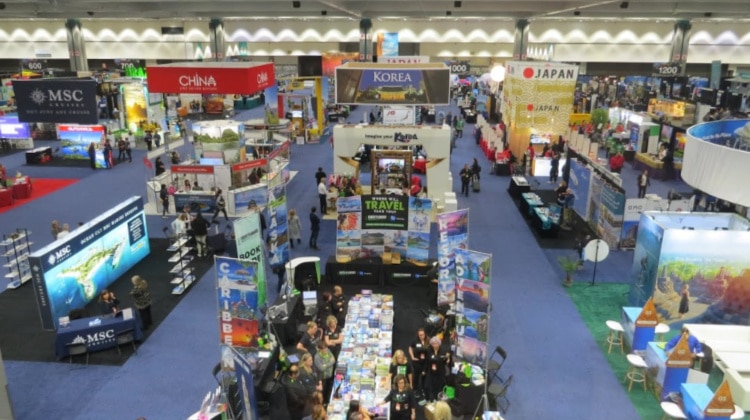 Frommer's has always been one of the top travel websites for current travel trends and trip ideas. They posted an article about the 10 best and worst airfare search sites and low and behold many of the top search engines didn't make the cut.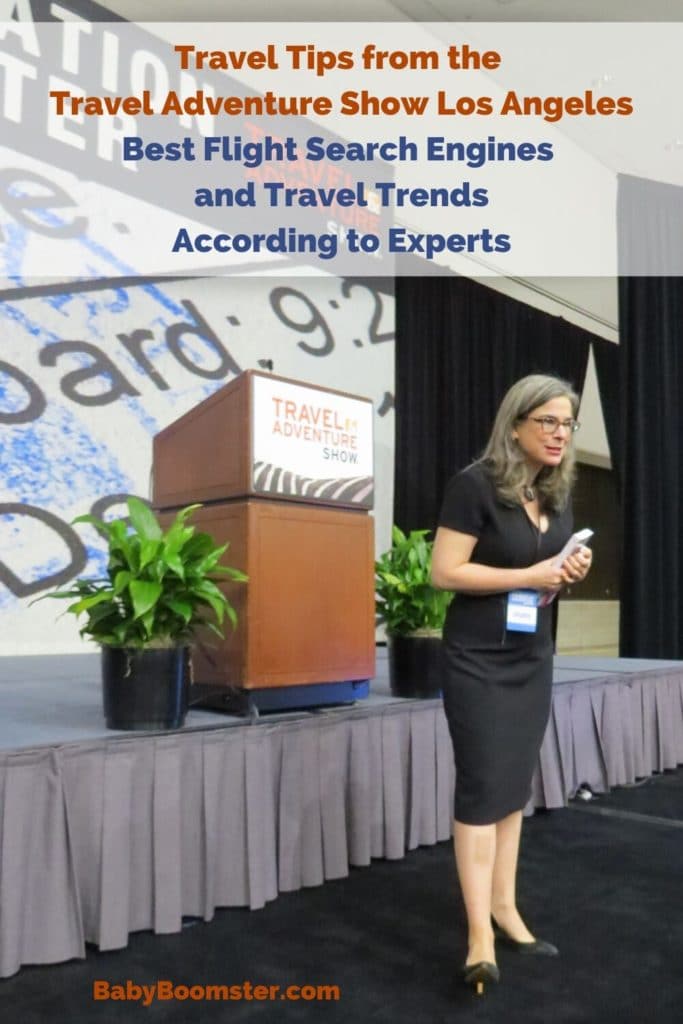 The top 3 most affordable flight search engines according to their research are:
Skiplagged
I had never heard of Skiplagged before. Have you? Their tagline is "Ridiculous travel deals you can't find anywhere else." They promise to find you flights the airlines don't want you to see and they've been featured in top publications like The New Yorker, Forbes, Time, Los Angeles Times, and more. Good to know, right?
Momondo covers flights, car rentals, trip packages, and deals and has been highly rated for quite some time. The same goes for Skyscanner.
In descending order the rest of the flight search engines on the list are:
#4 Trip Advisor – I love this site for its reviews of destinations and attractions, but it's also become a formidable booking site.
#5 Agoda – If you're going to South East Asia or down under, you'll usually get a decent deal on Agoda.
6 Kayak – This site is under the same corporate umbrella as Agoda as well as Booking.com which comes in #7.
#8  CheapOAir – You may be able to find last-minute International travel but this flight search engine doesn't perform as well domestically.
#9 Expedia – Once, the go-to and most trusted flight search engine, its ratings have dropped significantly especially now that it owns Travelocity and Orbitz. People tend to trust it for its name recognition but it will never give you the best price.
#10 Priceline – You can't always believe Captain Kirk. Priceline will occasionally give you a great rate but not so much anymore.
Those who failed to make the cut include Hotwire, FlightNetwork, Google Flights (surprise here) and CheapTickets. Hipmunk, which was once on the list of top-flight search engines, went out of business.
Flight booking tips
Ms. Frommer recommends that you try the top flight search engines first and then, if you can, book directly with the airline. That way you may be able to avoid hefty cancellation fees or other restrictions. You will always need to book Southwest Airlines direct because it doesn't appear on booking aggregators and is often the cheapest deal for domestic flights in the U.S.
One way to find trends in airline flights is to visit the website Airline Reporting Corporation. They're middlemen who work with airlines and all the aggregators. What they do is find patterns in airline booking trends. For instance, they've found that those who book flights on a Sunday spend 17% less than those who do it during the week. This may be because corporate travel agents don't often work on Sundays.
You should never book a flight for more than 5-6 weeks in advance because you'll find the best deals closer to your departure date.
Travel Trends you may want to get on board with
Frommer's also posted an article about the Top Travel Trends.
As you can imagine, a big travel trend is Vegan Travel. As more people give up meat and dairy, vegans want to enjoy their trips without having sausages stuffed in their faces. "Vegan Travel" is a top search term right now for those who may be looking to promote a travel niche site.
Baby Boomers are Googling Adventure Travel for Seniors. Just because we're older doesn't mean we're relegated to remain sedentary. People 50, 70, and even 80 are still up for a high adventure when they travel.
Another trend is Adult children vacationing with Mom or Dad. My daughter and I have taken several trips together to places like Lake Louise, and Cabo San Lucas. Many kids have moved back home with their parents and take vacations with them, so travel companies are creating new classes of tours for this market.
Other trends include:
Sustainable tours – Frommer's has found that even though many people are concerned about climate change, they only factor it into their travel plans if it's convenient. However, if you're concerned about the environment (which I hope you are) and want to book a trip that doesn't leave a carbon footprint when it comes to the type of fuel that's used or how garbage is disposed of there are companies who specialize in that.
You may also consider a tour based on volunteerism where you can visit a location, perhaps in a 3rd world country, and help build houses or bring clean water into the area.
Solo Traveling – If you have lost a spouse, are single, or simply prefer to adhere to your own agenda, solo travel, especially for women is becoming more prevalent for women of all ages. Group tours are making more accommodations for solo travelers.
Staycations – Traveling is expensive but there is plenty to see in your hometown or within driving distance. Why not spend a night or two in a lovely hotel or rent a house nearby on the beach or in the mountains?
Traveling with pets – We all love our fur babies and they can be expensive to board while you're away. Many people are taking their pets along with them especially if they're staying for long periods of time in a rental home. Hotels are becoming more pet-friendly as well. You can always check with BringFido.com to find pet-friendly accommodations.
While I was at the Travel Adventure Show I I listened to one of my favorite TV Travel hosts, Rick Steves, whose tips I wrote about in a previous post.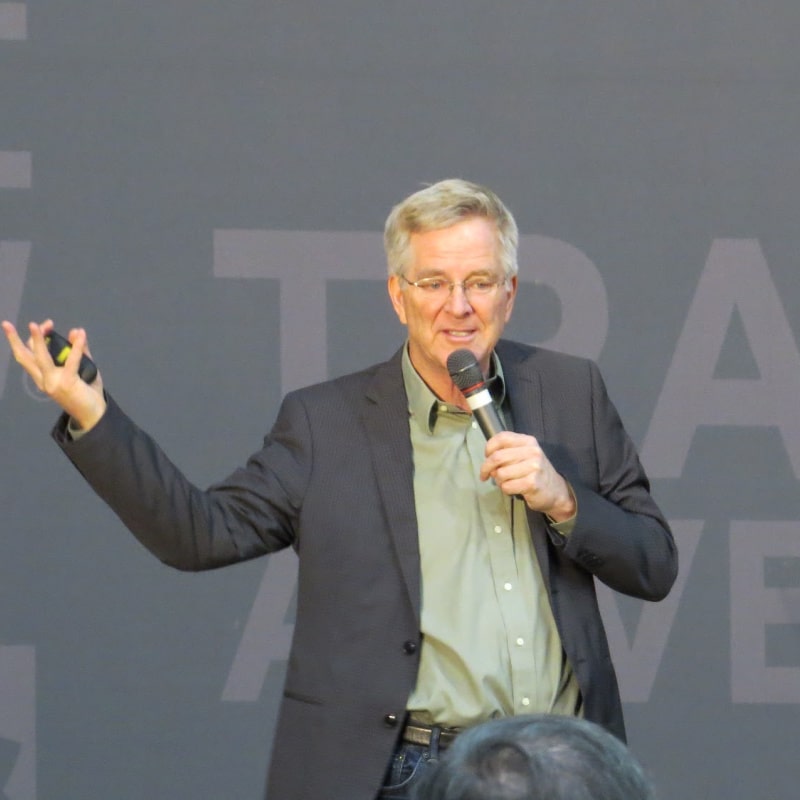 And, I had my picture taken with these lovely ladies from Japan who gave me a sample of green tea.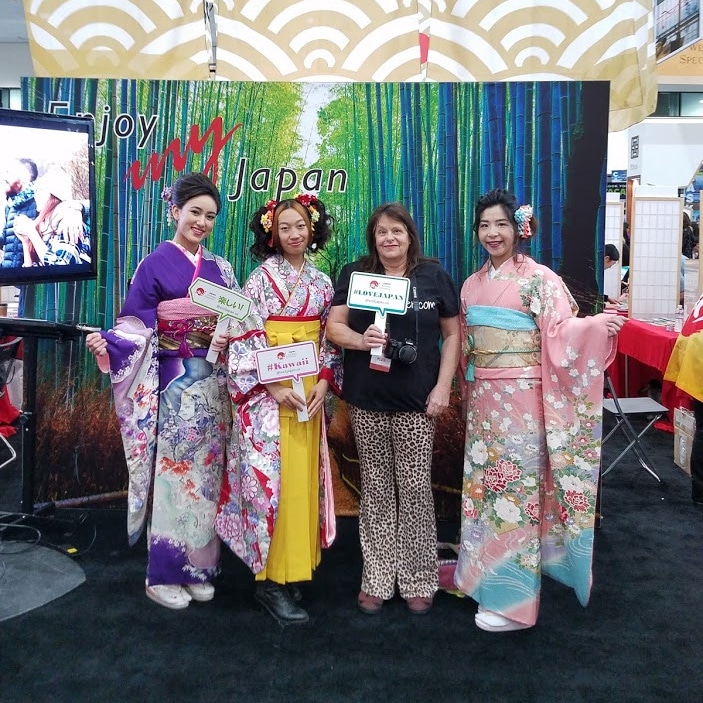 Happy travels! Where are you going next and what's your favorite flight search engine? Please leave a comment below.