The season of road trips is upon us, which means it's about time we consider how healthy we plan on staying this summer. Summer affects most people in one of two ways: either the sun makes you lethargic and eager to stay inside, or it gives you energy and motivates you to go out. Whichever one you are, these road trip fitness tips will keep you in shape.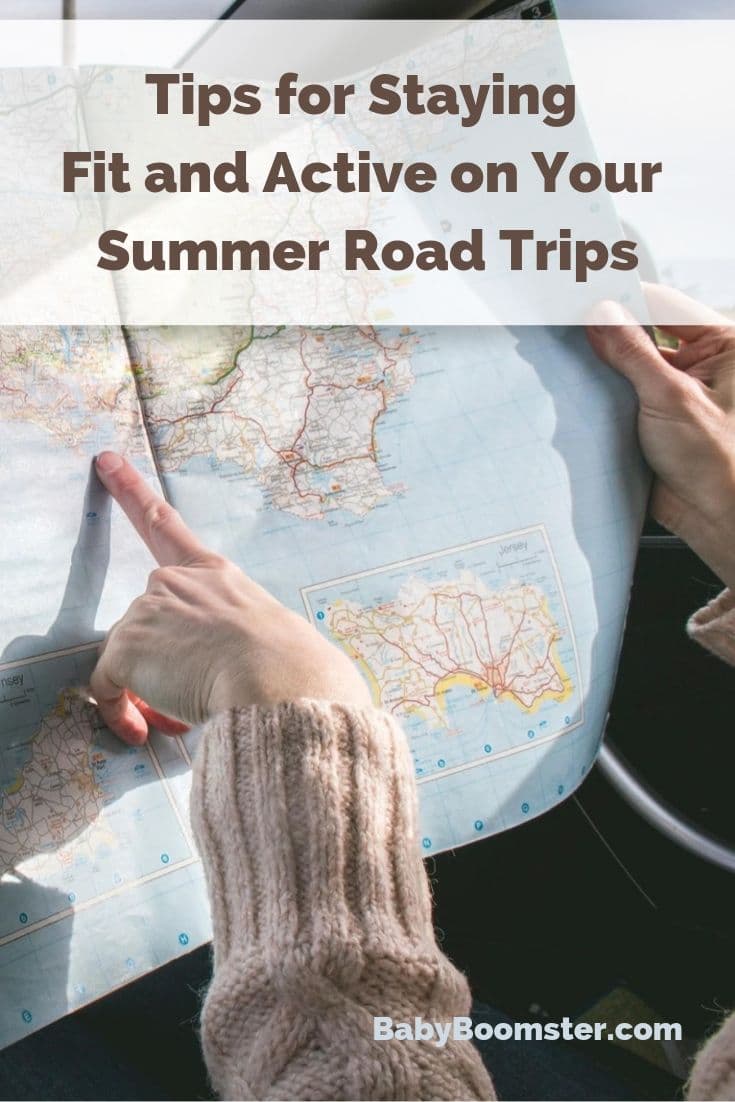 Summer road trips are often loaded with fun activities that make it difficult to think about anything apart from where you're going next. However, this is usually one of the most important times for you to be conscious about how you're treating your body, especially if you have a fitness routine at home that you're worried about keeping up. With a little bit of planning, you can stay active on your road trip and continue feeling good no matter how long your trip is.
Coordinate Your Stops Carefully
Depending on how far your road trip goes, you'll probably be driving for many hours, if not days. This can be hard on your body, especially if you're someone who suffers from chronic joint pain or sore muscles. To add some road trip fitness and stretching exercises to relieve your pain, find ways to add movement every time you stop. Instead of simply stopping when you need gas, consider looking ahead for nearby parks or nature trails that might be a good place to stretch, get some air, and maybe even go on a short jaunt.
This can make the trip easier for everyone by giving you all something to look forward to along the drive. However, it's also a good idea to plan your driving around the time of day. Summer temperatures can get dangerously hot in the middle of the day, so if possible, try planning your driving for daybreak, when the morning is still cool. This way, when you stop for a quick break to get your 30 minutes of daily exercise, it'll be in the brisk (or at least less hot), morning air.
Bring Healthy Foods
Do yourself an enormous favor and skip the fast food on your road trip. Many of these highly processed, oily foods are high in cholesterol and sodium content, which are likely to leave you feeling less than great. These foods are also usually really high in calorie content, and the normalization of these fast-food restaurants in the American diet is a big contributor to the obesity epidemic in the U.S. Between 2015 and 2016, about 39% of Americans were living with obesity. This is more likely to be dangerous if you eat an unhealthy diet of fast food.
Instead, keep a cooler in your car that is stocked with healthy snacks, such as:
Vegetables: baby carrots, celery sticks, cucumber slices, chopped broccoli
Fruits: apples, bananas, pears, cherries, grapes, apricots
Nuts: almonds, peanuts, cashews, pistachios
Hummus and crackers
Kale chips
There are tons of other fruits, veggies, and snacks that you can take with you on your trip, you just have to get creative. Stock up on these as much as possible when you stop to get gas or when you drive through a city with a grocery store. Most importantly, keep plenty of water in your car with you, and make sure to drink it regularly. It's easy to get dehydrated in a car in the middle of summer, and drinking plenty of water will keep you feeling great throughout the day, even if it means more bathroom stops.
Plan Road Trip Fitness Activities
People often plan to do a large variety of activities on road trips, including seeing landmarks and visiting several of their favorite cities all in one trip. If you haven't already, try to incorporate some fun and active recreation as you plan your trip. Road trips are usually a great time for finding beautiful new places to hike, swim, and explore nature. You can make these events as strenuous or moderate as you wish, which will provide you with the perfect level of activity on your road trip stops.
If your road trip is coastal, a stop at the beach is often a great form of exercise. Simply standing knee-deep in the ocean is a good form of exercise, as you have to resist the push and pull of the water. If you're in the pacific northwest, you can stop at one of the many forests that surround the cities and take a stroll through a winding trail. The possibilities are endless, and they'll provide you with exercise opportunities that are much more exciting than your gym back home.
Maintaining your fitness and staying active on summer road trips doesn't have to be a detour, or take any amount of extra work. By simply planning out your trip to include room for light exercise, you can make sure you have time to move your body as you enjoy the freedom of the road. Add some nutritious snacks and lots of water, and you have an exciting, healthy summer road trip planned.
Have you taken a long trip on the road? What were your favorite routes and places to visit? Please leave a comment below.