founder of BabyBoomster.com
I created this blog is for active older women
who aren't ready for a rocking chair
but are ready to rock and enjoy life!
I'm Rebecca Olkowski and I'm an over 60 blogger, influencer, and brand ambassador who founded BabyBoomster in 2012. I'm also a professional voice actor who has worked in the film industry in Los Angeles for the last 40 years. You could say I lead a double or even triple life. My passions are traveling, eating fabulous food, taking long walks, and having lots of fun. In 2001, I became a widow, and then in 2020, lost my boyfriend of 15 years. Both men died of cancer. Life may kick you in the butt, but it's how you react to it that counts. I chose to move forward, survive, and have a great life. Follow my adventures on Instagram and YouTube.
Age is just a number
Women in their 50s, 60s, 70s, and 80s + are out making things happen, connecting with friends, and living life to the fullest. According to Gallup, we are the fastest-growing group of entrepreneurs. Don't think of us as hunched over grannies. If we fall, we can get up. Well, . . . maybe with a little help.
Did you know that advertising campaigns actually ban the word "menopause?" They can talk about E.D., but never the M-word. What's up with that?
Baby Boomer women make 87% of all buying decisions so we don't want brands to write us off or try to sell us adult diapers. We're living longer, staying healthier, styling, and ready to take on the world.
Baby Boomers were born between 1946 – and 1964. They are currently 57-75 years old, but who is counting?. You don't need to be a Baby Boomer to enjoy this blog.
My goal is to help you live your best life possible!
If you love to:
Travel and venture fearlessly as a way to learn and expand your views
Stay active, vibrant, and healthy for as long as possible.
Look your best in a way that is uniquely your own no matter what your size.
Improve your life for the better and create the best retirement scenario you can.
Connect with those who are like-minded and empower each other
Be entertained and have fun
. . . then, this site is for you.
As older women who have been there, done that, and experienced challenges over the decades, we don't see ourselves as victims of our circumstances. Instead, we are engaged, eager to seek adventure, and ready to learn new things. Rather than retire and be put out to pasture, we reinvent ourselves (often numerous times) to achieve our full potential in life and live our purpose.
To do this, we take care of ourselves by eating smart, getting enough exercise, and maintaining a positive attitude for optimal health. That way we can continue to live long and happy lives and make the world a better place for future generations.
Savor every moment!
During this time in our lives, we have more freedom to express ourselves and pursue our passions so that's why this site focuses on travel, beauty, fashion, wellness, entertainment, health, self-discovery, self-improvement, and lifestyle.
There's always a way to take a negative situation and make it a positive learning opportunity. See your cup as 1/2 full rather than 1/2 empty.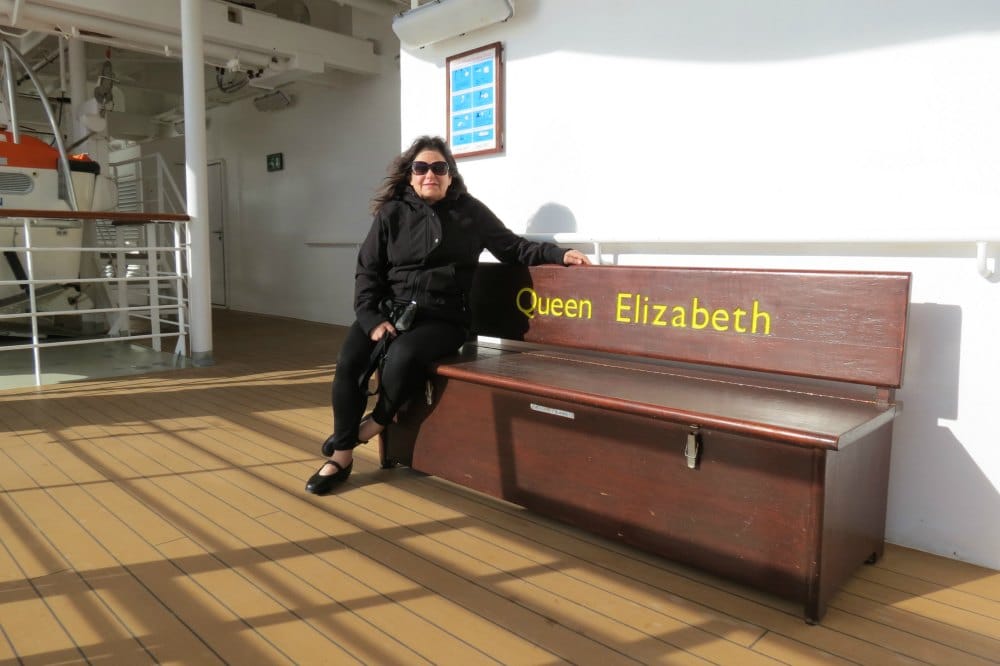 Why Baby Boomster?
A Boomster represents a hip, urban Baby Boomer. I'm based in Los Angeles and have lived in Southern California most of my life. As a member of the film industry, I like to think of myself as a "Boomster!" LOL
The mission of this blog
To be an encouraging force to inspire you to embrace your decades of wisdom and experience and set yourself on a path to find fulfillment and joy in your life!
We all struggle at times. If you've been alive this long, chances are you've encountered obstacles along the way. I certainly have, but I believe we're capable of overcoming anything we're faced with and turning it into a blessing.
If you have any questions or would like to collaborate with me, let's connect!
Contact Rebecca Olkowski
Over 60 blogger, influencer, brand ambassador, voiceover actor, actress
Los Angeles, CA 91001
818-515-7880
rebecca@babyboomster.com | Subscribe to post updates
YouTube | Facebook |Twitter | Instagram | Pinterest | Linked In
Brands or business owners who would like to collaborate can view my latest media kit here.
For writers who want to contribute to this blog read my writer's guidelines here.
Please read my privacy and cookie policy
I look forward to connecting with you! With love and gratitude,