When we traveled throughout Spain on a 3-week vacation, one of the stops we made was to the mystical city of Granada. It's the home of The Alhambra palace and fortress which Moorish poets have described as "a pearl set in Emeralds."
From the Alhambra, you can see the Roma enclave and caves of Sacramonte, where you can enjoy traditional food and Zambra, a variation of flamenco performed by the Roma who have resided there for centuries.
Another point of interest is the exquisite Granada Cathedral which took over 180 years to build and is still not finished yet.
Granada, Spain, located in the Andalusia region, is where cultures mixed and thrived for centuries. Throughout the city, you can see the opulent extravagance of the Moors, mysterious and stunning Catholic monuments, Gypsy life, and remnants of Jewish Sephardi culture and academia.
Read more about our trip to Spain here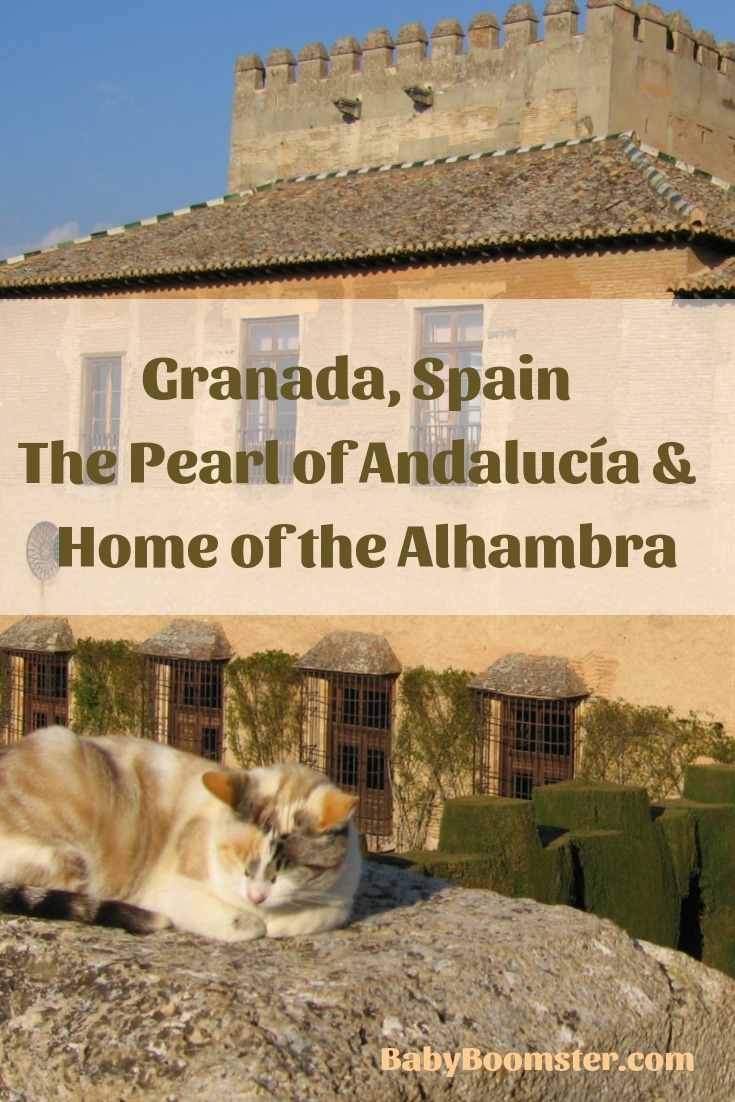 Photos of The Alhambra and Granada, Spain
You can't go to Granada without visiting the lavish Alhambra. It began as a small fortress in 889 AD and was converted into a palace for the Moorish emir Mohammed ben Al-Ahmar of the Emirate of Granada in the mid 13th century. Its intricate design and stunning beauty remain to this day.
The Granada Cathedral was built in the Renaissance and Baroque style. It dates back to 1523.
There are 93 Spanish Paradores (historic hotels) in Spain and the Parador de Granada is the most popular with tourists. It's located within the Alhambra compound. Constructed between 1332 – 1354, it was originally a Mosque and later a convent. Kings, queens, and many other dignitaries have been received there.
Check current pricing for Parador de Granada here.
To view these photos of Granada full-size, click on the images below to view the gallery.