You can't go to Spain without visiting the seductive city of Seville. The opera Carmen, by George Bizet, takes place there and tours are available to visit some of the opera locations such as the old cigarette factory.
For other photo galleries from our trip to Spain, click on the links below.
Seville is located in Andalucía, which is in southern Spain.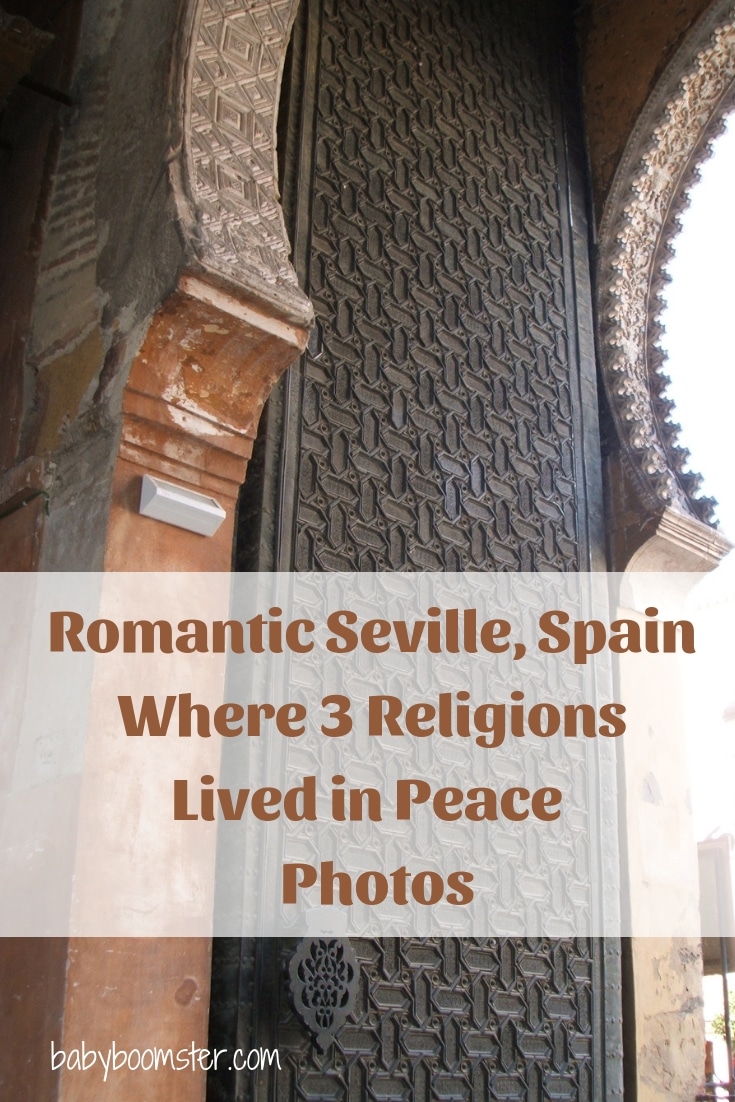 A city of diverse culture
What I found fascinating about this fascinating city is its multicultural heritage. Christians, Jews, and Muslims lived together in relative peace during a period known as La Convivencia (the Coexistence) until the expulsion of Muslims and Jews in 1492.
We stayed at the Gran Melia Colón hotel in the medieval section of the city. Our balcony overlooked the Baroque Real Parroquia de Santa María Magdalena. As we walked into the chapel, we were in awe of the intricacy of its beauty.
We also took a stroll through Barrio Santa Cruz, which was the old Jewish quarter (Juderia) during the middle ages. Ferdinand III of Castille conquered Seville from Muslim rule in 1248 and forced the Jews to live in that section of the city. During the expulsion, mosques and synagogues were converted into Christian churches.
The Iglesia de Santa Cruz (Church of the Holy Cross) is a great example of this. It was constructed in the Mudéjar style over the ruins of the synagogue and the floor and wooden doors still remain.
The church was torn down during the Napoleonic Wars as part of a renewal project and moved to a former monastery. A plaza and park were erected at the site of the original building.
Mudéjar style architecture was created by Muslims who remained in Spain after the Reconquista. The Christians appreciated the Moorish culture and style of architecture. They incorporated remnants of ancient Moorish design into cathedrals and other structures throughout the city. The city has an eclectic mixture of Moorish, Mudéjar, Gothic, Baroque, Renaissance, Renaissance Revival, and modern styles.
The immensely beautiful Seville Cathedral was constructed in the Gothic style during the 15th century on the site of an ancient mosque. It is a UNESCO Heritage site. Towering over it is La Giralda, which was originally a minaret built when the Moors ruled the area. Later it was converted into a bell tower. The Cathedral is the third-largest church in the world.
I was ready to pack up and move there. It's a resplendent city you never want to leave.
Seville, Spain
Click on the images to view them full-size in a gallery.