The Finger Lakes, In Upper New York State, is known for its anti-aging wine because of the high concentration of resveratrol that's found in the skin of the grapes that are grown there. It's produced naturally, has life-sustaining properties, and helps prevent heart disease and cancer, depending on how it's grown and processed. I had to try some when I went to Canandaigua, New York for a conference.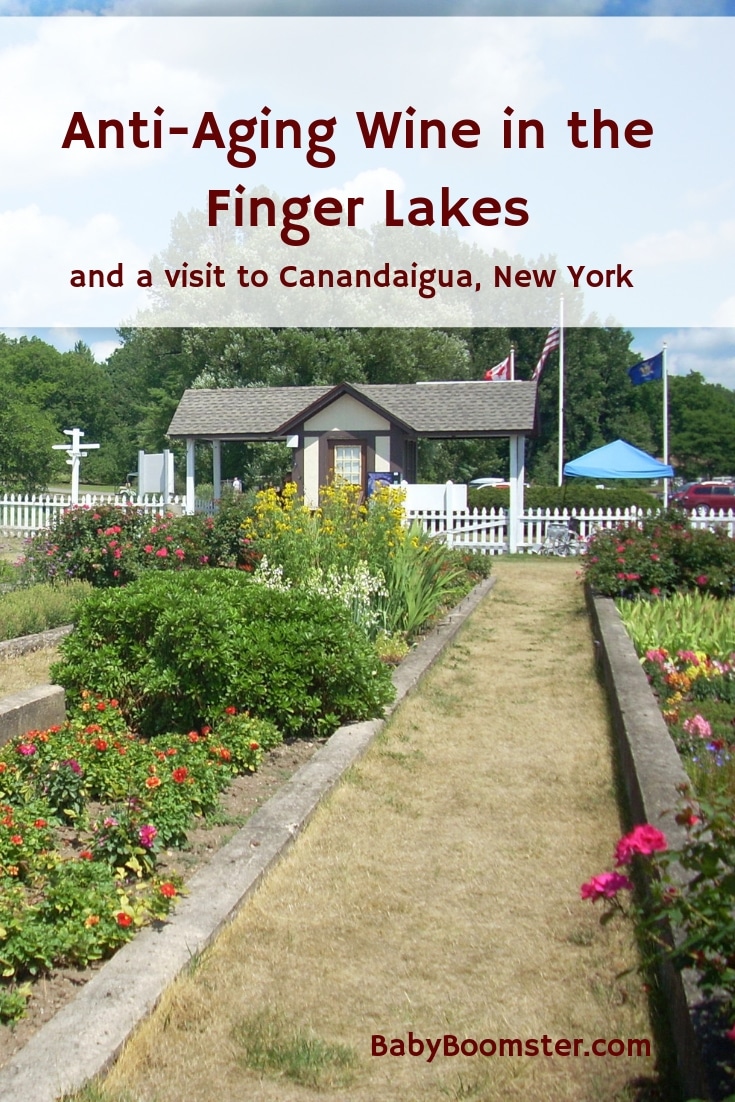 According to a 1995 study done by Cornell researcher Leroy Creasy, wines from the Finger Lakes of New York and Oregon's Willamette Valley have the highest levels of anti-aging resveratrol. Creasy studied 70 New York wines, 19 from California and 21 from other states and countries. The Vinifera Fleur de Pinot from Dr. Frank's Wines in Hammondsport, New York has 4 times the amount than the closest California Pinot Noir.
"New York's relatively humid climate explains the higher concentrations of resveratrol in the wines," Creasy said. "Resveratrol is a natural fungicide, and the more humid the climate, the more is produced to combat mildew. During the long contact between the grape skins and the juice in producing red wines, the resveratrol is transferred into the wine."
The climate in the Finger Lakes is best for Northern European white varietals like Rieslings and Gewüztraminers. However, Pinot Noir and red varietals also grow and thrive there.
Watch this video about Dr. Konstantin Frank wines.
A quick and relaxing visit to Canandaigua in the Finger Lakes
I regret that I didn't have time to go on the Finger Lakes' well-known wine trail. But I was fortunate to take a tour of the Sonnenberg Mansion in Canandaigua. It has a charming wine tasting room, mansion tour and is popular for weddings.
To see more of the Sonnenberg Mansion, Canandaigua, New York – click on the images below to view full size.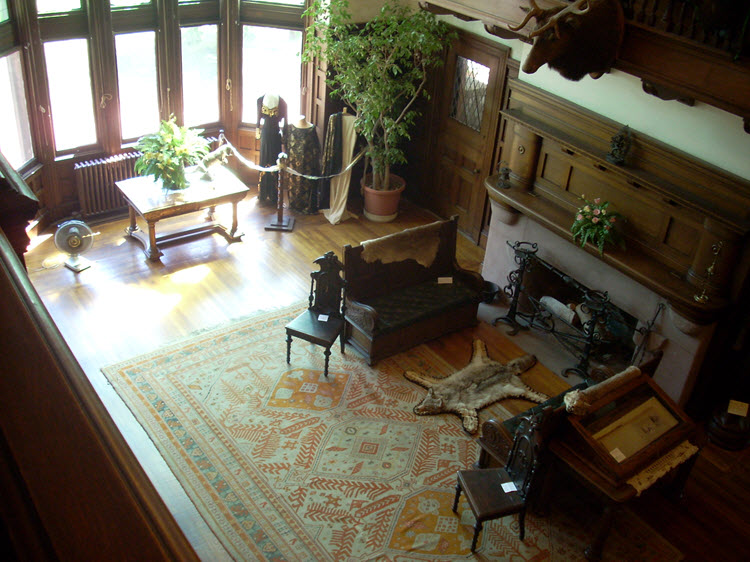 The Lake House and why I didn't want to leave
I stayed at The Lake House in Canandaigua, New York. It's a relaxing and picturesque hotel with a lakeside view perfect for a weekend summer getaway. Several weddings took place on the property while I was there. The outdoor bar overlooking the lake and the marina came alive in the evening and was a fun place to hold a party. I'd stay there again in a second.
Find Fun Things to do in Canandaigua here
Have you ever been to the Finger Lakes? Please leave a comment below.