Travel is one of the many perks of getting older. As money is saved, kids leave the nest, and retirement looms closer, travel becomes easier to afford and fits into a schedule for those looking to see the world around them. However, travel can also become confusing as the years go by. There are more options, people traveling, things to do, and rules to follow. But, you can make your next trip easier and more enjoyable if you follow these savvy travel tips to help you through the process.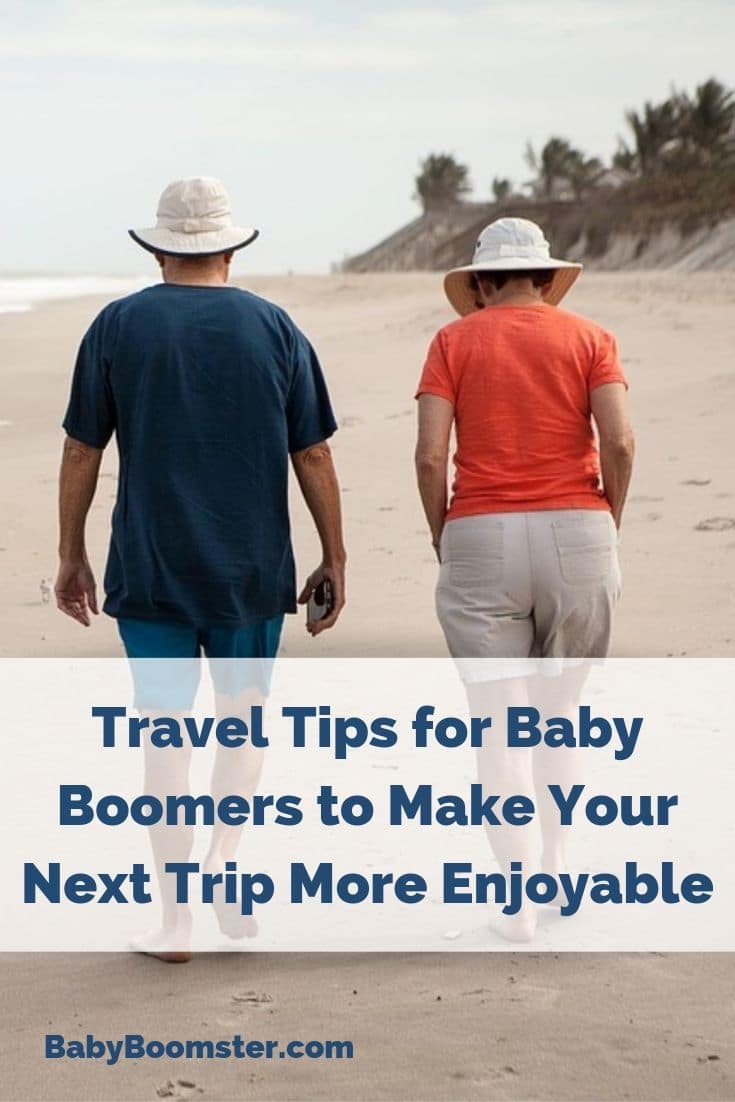 Alternative lodging is your friend
A hotel, motel, or resort can be an obvious choice for lodging when you travel, but there are some alternatives you might consider if you're looking to save money. While hostels may draw a much younger crowd, some offer more private sleeping areas so you're not sharing your space with rowdy 20-somethings. There's also the option of staying in an Airbnb, or something similar, where you are basically renting out someone's home for a few nights. There are a lot of ways to save money on vacation, and one of them is to book lodging with a kitchen so that you can save money from eating out. An Airbnb is often cheaper per night, and many offer the comforts of home — like the ability to cook your own meals.
Fight the germs
With an increasing number of people traveling these days, there are more germs you can come in contact with on your travels. Airlines are squeezing people into notoriously close quarters, so germs spread easily. Handrails, bathrooms, and tray tables are touched by many. Not to mention buffet areas and just about anything near heavily populated tourist locations once you get to your destination. As you get older, it's harder to fight off disease so it's important to avoid germs while you're traveling because you don't want an illness to ruin your next trip.
How to avoid germs on your next trip:
Wash your hands often.
Use handrails to prevent falling but protect your hands if you can when using them.
Put hand sanitizer liquid or wipes in your pocket or purse.
Opt-out of eating at the buffet line.
Stay hydrated.
"Favorite" your photos on your next trip
This may seem like a silly travel tip, but it's one that can save you a lot of time and effort later on. Chances are that you'll take a lot of photos on your vacation, and "favoriting" your best photos lets you save the best ones in one place on your phone. Not only is it an efficient way to organize your photos, but it also frees up more space on your phone. At the end of your trip, you can delete the photos you don't want to keep.  Here's how you save your favorite photos:
Click on the photo.
Click the heart icon on the bottom or top right corner of the photo.
Go to your albums and click "favorites."
All of your favorited photos will be there.
Mix in some relaxation days
It's easy to feel pressured to make every day count on your next trip, but don't let it exhaust you by trying to do too much all at once. That can be hard on your body and increase your chances of getting sick, which can really spoil your vacation. If you have bad knees and you spend too much time on your feet during the beginning of your vacation, you may be in too much pain to enjoy the rest of it. Instead, add some relaxation days to your itinerary. They will be just as fun and will give you more energy. Spend one day walking and exploring, and the next day reading by the beach to give yourself a break.
This tip is especially useful if you have a chronic health issue. If that's the case, you should also make sure to bring extra medication and make a note of where the nearest medical facility is if there is an emergency.
Be mindful of airport security
The rules at airport check-in are fairly cut and dry in terms of what you can and can't bring through security. We all know you can't bring weapons, too many ounces of liquid, firearms, or fireworks. But what about bringing something like a drone?  Many destinations are perfect for drone photography — like Malibu, Bali, or Cape Cod. If you're packing a drone, be aware that some airlines don't allow certain types of drone batteries. Make sure to check with your airline before you leave for the airport to avoid delays.
You can bring any medical equipment you need, but some may cause issues at airport security. If you have a pacemaker or defibrillator, make sure to let the TSA agent know so you don't have to go through the metal detector. Insulin and syringes for diabetes are allowed through security, but always present them before they go through x-ray. And, even though medications aren't required to be in their original bottle, it can sometimes slow down the screening process if they aren't.
Travel over 50 is an adventurous and exciting part of life. It's often a perk that comes after many years of saving money and hard work. As long as you're prepared, you can avoid some of the challenges that come along with it. Thankfully, there are plenty of savvy travel tricks to help make it easier. Stay healthy, travel smart, and enjoy your next trip!