If you're dreaming of fresh air, spectacular scenic views, or want to enjoy the outdoors with family and friends, you'll be amazed when you visit the pristine environment of Heber Valley in Utah. It's a haven for adventure travelers who relish open spaces and for those who seek serenity among stately trees, majestic peaks and freely roaming wildlife. There's something for everyone and every age during each of the four seasons.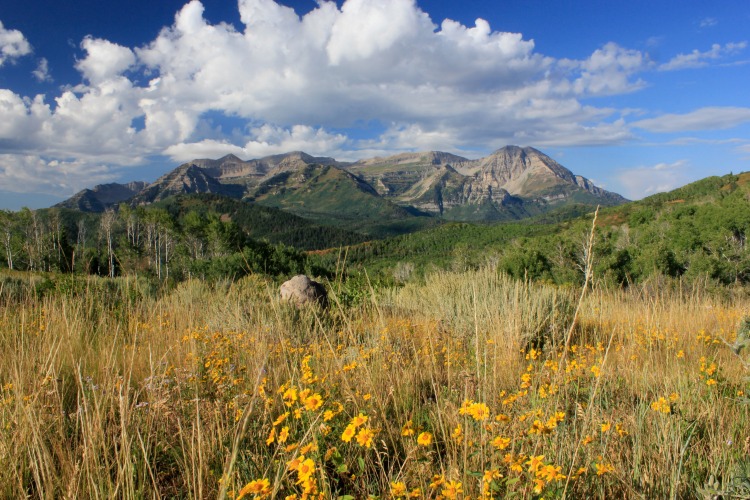 Whether you want to hike, golf, fish, water ski, snow ski, Nordic ski, ride an ATV, sail, horseback ride or simply meditate, you'll find it all in Heber Valley, not far from Park City and the Wasatch Front. There are three state parks within its boundaries, scenic golf courses, spa resorts as well as affordable lodging, and mouth-watering restaurants.
Take a ride on a historic train, listen to cowboys recite poetry, or meander through Old Town. Heber Valley is an escape from urban anxiety that will allow you to regroup and recharge your batteries. Take the entire family, including the grandkids, or enjoy the solitude of being alone with nature. This picturesque area offers a myriad of pleasures in an unspoiled setting.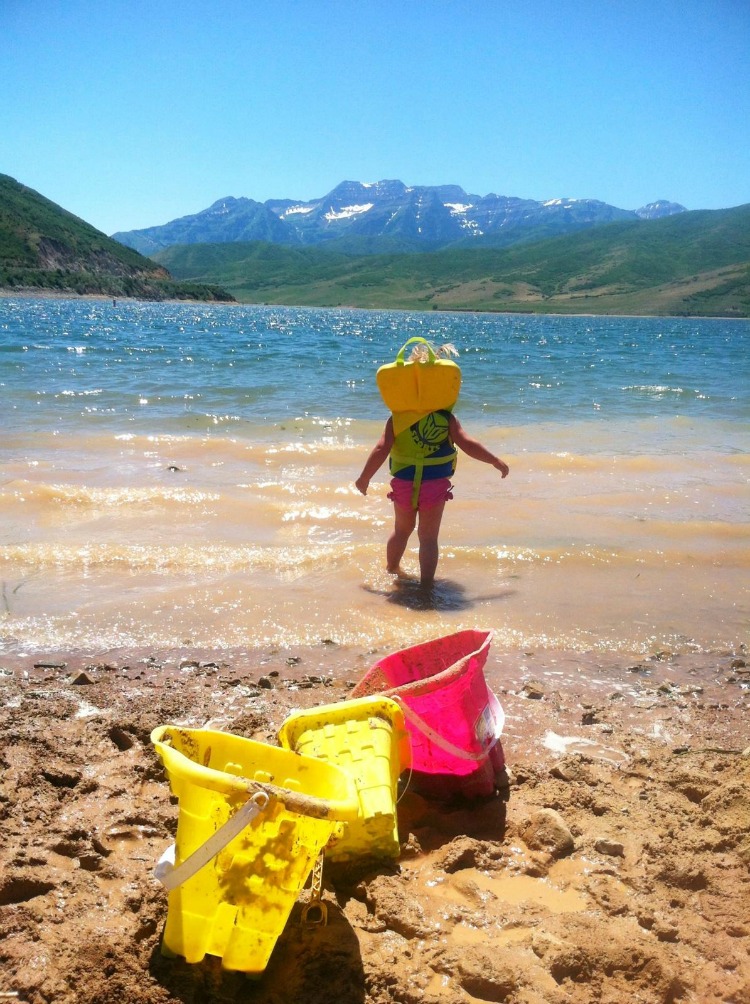 You may want to take a scenic drive, with camera in hand, to capture green meadows, shimmering lakes, spectacular waterfalls, deep canyons, and seasonal colors. Mapped driving routes are available at the Visitor Center to guide you safely through backcountry roads, canyons, and passes, no matter what kind of vehicle you choose to drive. Spend an hour or all day, depending on your mood.
Thrill-seekers and adventurists may want to zip-line across towering treetops, horseback ride through carved canyons, fly fish on the Provo River, kayak, tube, or river raft down rushing rivers, take to the skies on a glider, or trek through the woods on a hunting expedition. Professional outfitters are available to show you the best trails and guide you whether you are a beginner or a pro.
If you prefer a more relaxed and refined experience enjoy pampering treatments at one of Heber Valley's spas, visit a museum or wander into an art gallery. Watch a play performed in a beautiful outdoor theater or listen to a concert with mountains and trees in the background. Seasonal events include the annual Swiss Days Festival, the Soldier Hollow Sheepdog Classic, culinary tastings, cowboy sing-a-longs, bike races, and rodeos.
At Midway Town Square, located in the center of town, spend a lazy afternoon shopping at small boutiques, home decor, and antique shops. Grab a bite to eat or have a treat at a local restaurant all within walking distance. The town is the home to many Swiss descendants who arrived in the 1860s and '70s and is known as Utah's Switzerland.
A Ninety-degree hot spring called "Homestead Crater" is located in Midway. The Hot springs resort has been in existence there since the late 1800s, The Homestead is a centuries-old resort that was once the home of Schneiter's Hot Pots. There you can soak in a hot mineral pool inside of a crater.
Lodging ranges from European-style resorts, Victorian cottages, townhouses, chateaus, bed and breakfast, and campgrounds surrounded by pines and aspens.
Have you been to Utah? What was your favorite location there?  Please leave a comment below.