The idea of traveling solo as a woman over 50 sounds intriguing and tempting but it may be a scary thought if you've never done it before.
Don't be deterred though, because many older women who are widowed, divorced, never married, or have partners not interested in traveling, are taking off to see the world on their own.
They're eager to discover new destinations, soak up other cultures, and open their minds to new experiences.
This post was updated on 1/2022.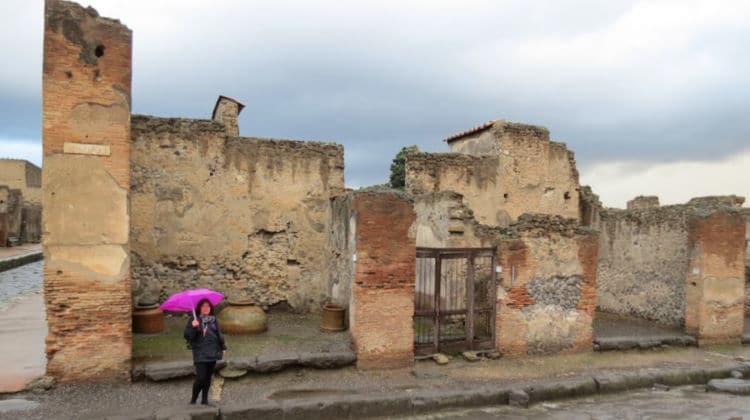 Tour companies are reporting a spike in solo travel for women over 50 who aren't content to sit on their duffs at home and want to travel at their own pace.
They've had successful careers or have money to spend, are healthy and mobile, and want to live out their dreams and see what the world has to offer.
The travel industry is making it easier to do
For a long time, travel companies made it hard for single women to travel alone because extra charges were added on for single occupancy. And, although that's still mostly true for the cruise industry, tour companies are beginning to specialize in solo travel and are offering women-only packages where 2 solo travelers can share a room to save costs.
According to CruiseCritic.com, Cruise ships like Norwegian, Holland America, Royal Caribbean, Silversea Cruises, Crystal Cruises, Seabourn Cruise Line and Cunard, offer studio cabins that are priced for solo travelers..
The advantages of traveling solo are many
Solo travel gives you the freedom to mosy from place to place in your own time frame. How many times have you attempted to go on a shopping expedition with an antsy guy, who cringes in agony at the mere mention of the word "shopping?"
Traveling with a partner or a group is fun, but it can also be frustrating, especially if you have a specific itinerary in mind that they may not be interested in. It's seldom that 2 people, let alone several traveling together, want to do exactly the same things. One of you wants to go-go-go while the other wants to doddle.
When you're traveling solo you can leisurely linger at an art museum, take unconventional tours, cooking classes, browse flea markets or take the time to get to know the locals.
The disadvantages of traveling solo
Venturing into unknown territory, as a woman traveling solo can be dicey, depending on where you decide to go. We all know there's safety in numbers. It's also easy to feel awkward or conspicuous sitting alone in a cafe or bar. On the other hand, you may meet fascinating people and make friends for life.
You can overcome your fears by following a few simple rules.
Unless you are super brave and super healthy, travel in a group. Find a tour company that fits your needs. On a cruise or tour, you'll never have to eat alone and you'll meet like-minded friends who love to travel like you. You won't have to drive and you'll feel safe because tours and cruises offer security.
 Another good rule of thumb is to make all your travel arrangements in advance and confirm them before arriving. You don't want to be stuck out in the cold by yourself.
Give a relative or friend your itinerary and stay in touch with them so they know you're okay.
Always purchase travel insurance before you leave. You never know if you'll trip over cobblestone or pick up an exotic virus. Check to make sure pre-existing conditions are covered if that's an issue.
Make sure to have all your medical and financial information on you at all times. Include a contact number for someone at home in case of an emergency.
 Learn key phrases of the language where you are traveling such as "Where is the bathroom?" "Help!" Or, "I have a food allergy." .
If you venture out on your own to go to a bar or nightclub, check with the place you are staying to see if it's in a safe area or if it has a bad reputation. Always have an exit plan in case there is a problem and don't walk at night by yourself.
Stick with legitimate transportation options. If you're not on a tour that takes you from place to place, beware of rouge cab companies that may take advantage of you or rob you. If you're in a train station and are approached by someone who offers to help you, beware. They may try to extort money from you. Only ask legitimate employees or guards for help.
Go easy if you are drinking alcohol – Getting drunk, especially by yourself, is a good way to get robbed, fall and hurt yourself, or worse.
Join a travel Meetup in the locations you visit so you can hook up with travelers who are in the area who may have tips to share.
If you can't stand the thought of eating alone there are several options. Buy food at a grocery store and eat in your room, (this will save you money too) eat in a place that has shared family-style tables or a counter, find a venue that offers locally hosted meals or take a food tour. Check out Eatwith, or Mamaz Social Food.
Have fun, because that's what traveling solo is all about.
Please share this image on Pinterest: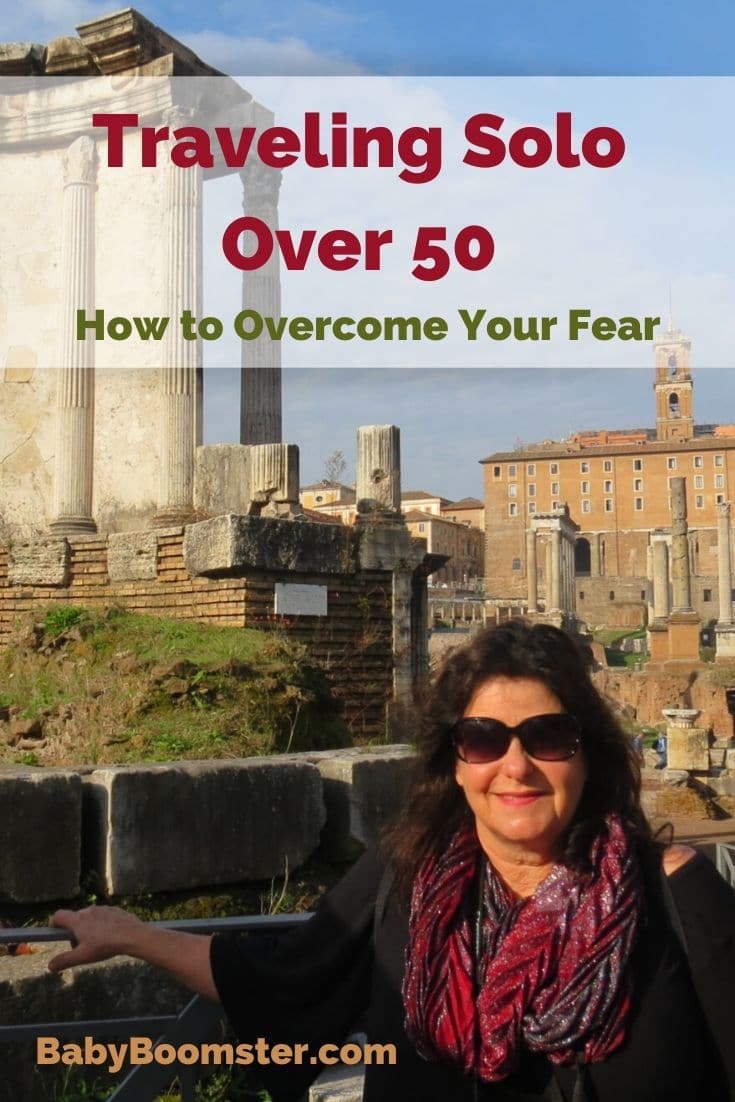 Have you traveled to faraway places by yourself? What travel tips do you have to offer to another woman who wants to travel the world by herself? Please leave a comment below.