I will never regret being able to give my kids the experience of visiting a foreign country because it opened up a whole new world for them and gave them a love of travel that they still have to this day. We took a trip to Spain when they were 16 and 18 but it wouldn't have happened if life didn't take the turn that it did.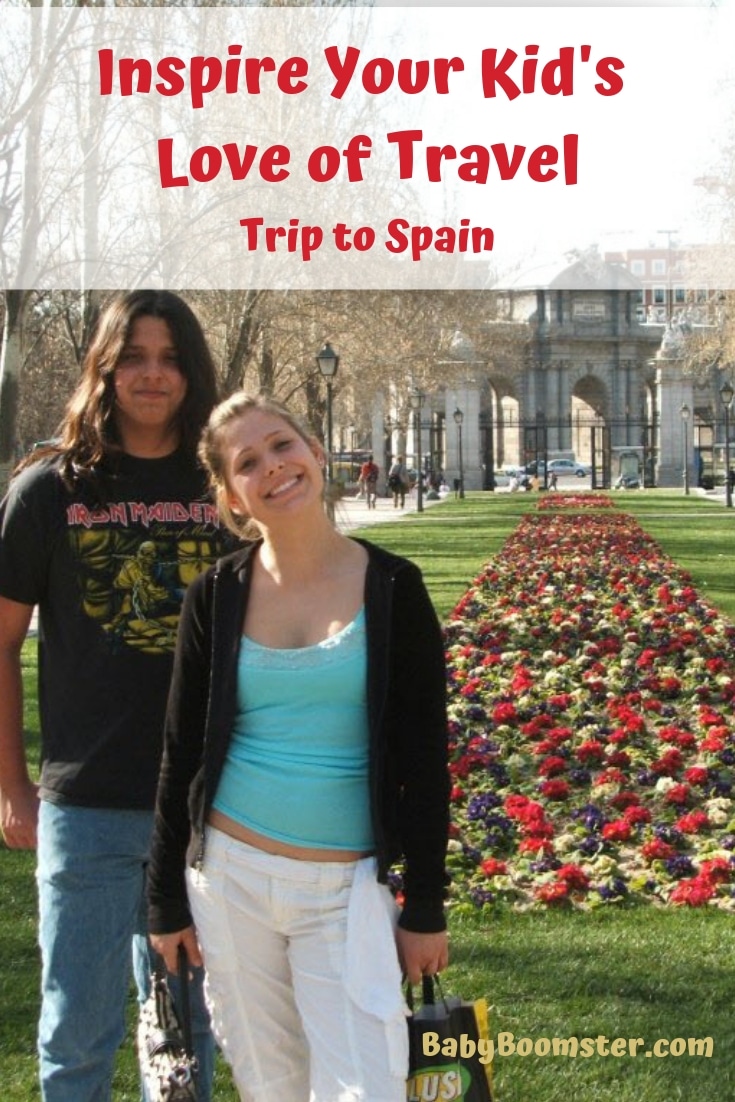 My husband passed away in 2001. At the time, my two kids were 11 and 13. That's a tough time to lose a parent. They both acted out a couple of times but have turned out to be amazing and accomplished adults. I hope it's because I did something right or perhaps it's just dumb luck.
Later, my boyfriend moved in with us. Not soon afterward, we decided to take a 3-week trip to Spain. The kids were still in school but we planned to have them join us for the last week of our vacation. It the first trip I had ever taken to Europe and it was the same for my kids.
My kid's love of travel began in Madrid
My husband, bless his soul, never had much of an urge to travel other than for work. He had been to Africa twice for film shoots but was otherwise uninterested in visiting another foreign country.
Our plan was to land in Barcelona, take trains to Valencia, Seville, Granada, and Tormelinos, and then end up in Madrid. There, we were going to meet up with my boyfriend's brother who had designed the sets and costumes for a production of La Boheme. It was going to be presented at the Teatro Real Opera House across from the Palace. The kids would meet us in Madrid so we could all spend a week there and go to the opera.
My kids stayed at home by themselves with an uncle checking on them. He also drove them to the airport. I was worried out of my gourd because they had never been to a foreign country before or used a passport. But, miraculously, they boarded their flight at LAX, changed planes at Heathrow, landed in Madrid, and took a cab to the hotel.
To add to my high anxiety, we were still on a train when they arrived and didn't arrive in Madrid until the next morning. The brother was staying at the same hotel and would be available if they needed anything. It turned out, I didn't have to worry. As I sat sweating like a pig, they were out having a ball as if they had been traveling abroad all their lives.
The first thing they did was jump on a Hop on Hop Off Bus near the hotel and took a tour of the city. By the time we arrived the next day, they'd already been to the Prado Museum, the Palace, and knew their way around Madrid. I was impressed and hugely relieved.
They wanted to spend a day just with me so they took me to the lake at El Retiro park that they'd already scouted out near the Prado Museum. We had a relaxing time floating on a rented boat on the lake enjoying the festive atmosphere in the park. Both developed a deeper bond with each other that they still have to this day. Oh, and the drinking age in Spain at the time was about 15 and my kids happily took advantage of it. It's now 18.
Please click on images to view full size:
It was so wonderful watching them in wide-eyed wonder as we walked through the cobbled old streets, the historic Plaza Mayor, and other medieval plazas savoring our share of tapas at rustic tavernas along the way.
We also went on an amazing day trip to Toledo, El Escorial, and The Valley of the Fallen.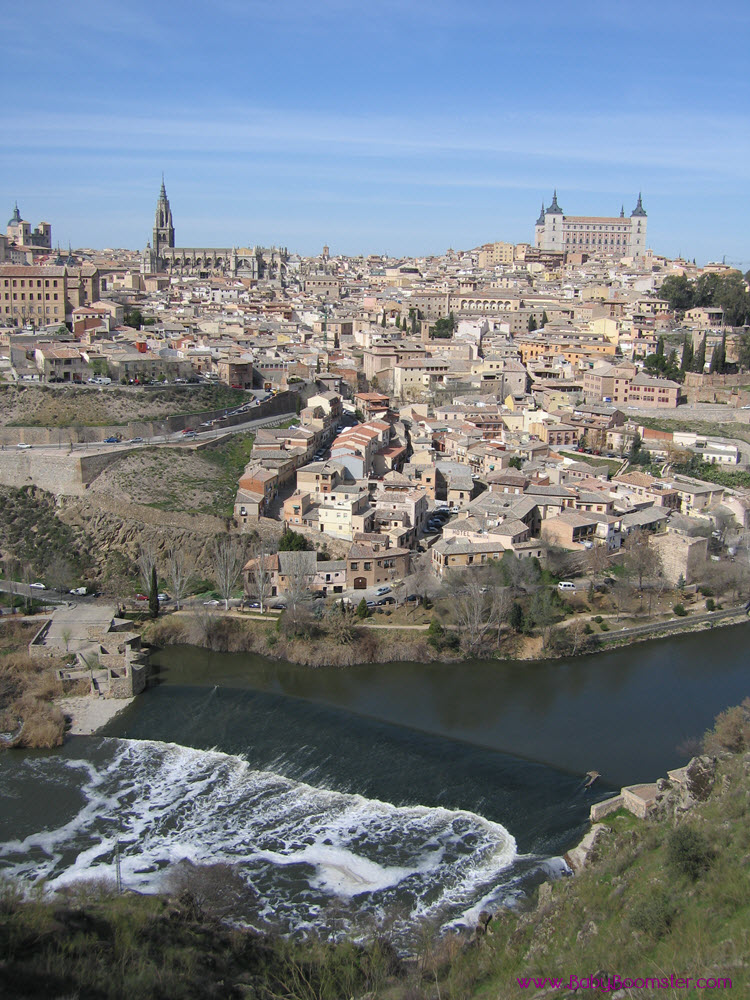 On another evening, we had dinner at Corral de la Morería and enjoyed a Flamenco performance.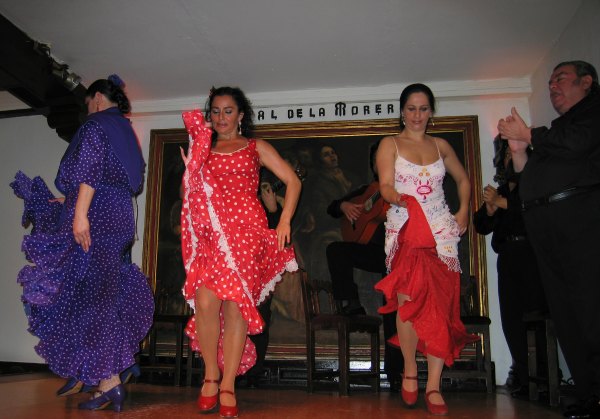 Our night at the Madrid Opera was a regal experience. We had orchestra seats and attended the opening night cast reception for the king of Spain's birthday after the performance. The king stayed at home and watch soccer instead, but we had a fabulous time hanging out with the cast and crew. The kids loved the show even though none of it was in English and the Super-titles were in Spanish. Just the fact that they loved an opera floored me.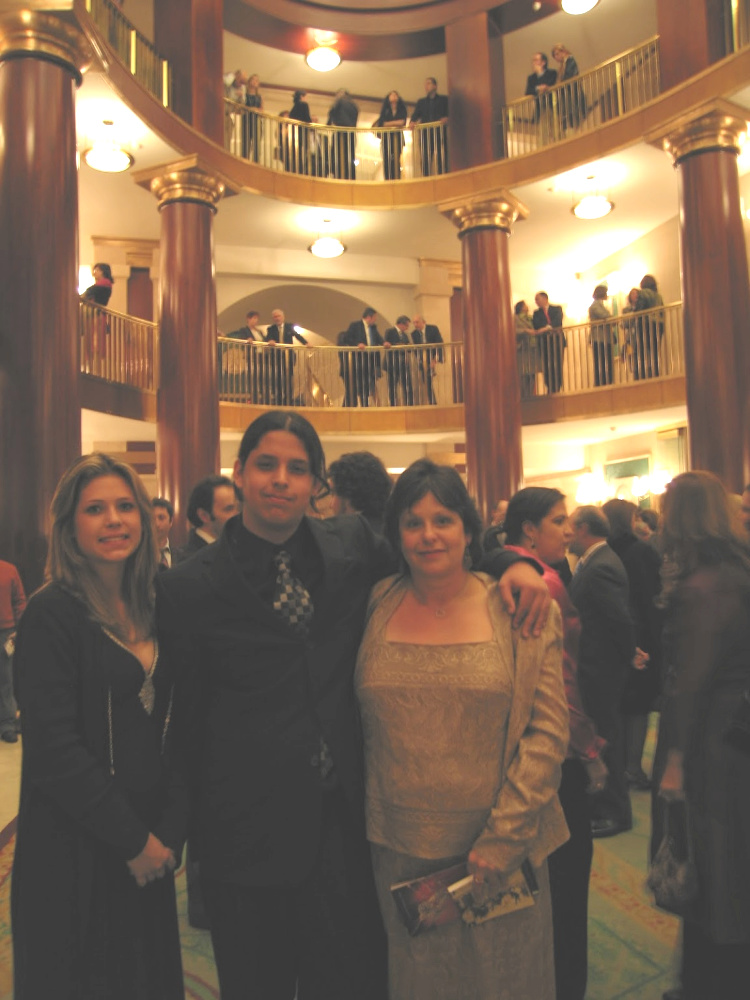 The short week we spent together in Madrid instilled the love of travel in my kids that has never disappeared. Since then they have traveled to many foreign countries all over the world.
Becoming world travelers
The next year, they both went to Europe for a month on a 9 country tour with a guy named Buzz who organizes trips for high school and college-aged kids. They had a ball and both jumped out of a helicopter over Interlaken, Switzerland, much to my alarm.
My son joined the Air Force when he turned 18 and now travels to exotic destinations on missions. He was stationed in Okinawa for 2 years, has been in Guam, Puerto Rico, Curacao, Qatar, Tokyo, Germany, and various stops in between. The long hair is gone, and now he sports a crew cut. My daughter travels constantly because she has a great job and sometimes takes me with her.
I'm glad I was able to inspire my kid's love of travel and hope they continue to seek adventure. I started late (not by choice) and am now trying to catch up with them.
Do your kids have a love of travel? Did you inspire them? Please leave a comment below.