I've been to Nashville, Tennessee twice for conferences and I've always had a blast. It's the home of honky-tonk, good times, and southern hospitality. I managed to capture a few photos last time I was there because if Nashville is anything, it's photogenic. Enjoy.
Navigating our vast hotel under a dome
If you're going to hold a conference in Nashville, the best place to do it is at the Gaylord Opryland Resort. It's an amazing maze of buildings, restaurants, stores, Riverwalk, and a conference center, all under a huge glass dome. In a way, it's like a city within a city, and, believe me, you can easily get lost. No matter what the weather is outside, it's always the same temperature under the dome.
Check current rates at the Gaylord Opryland Resort by clicking here.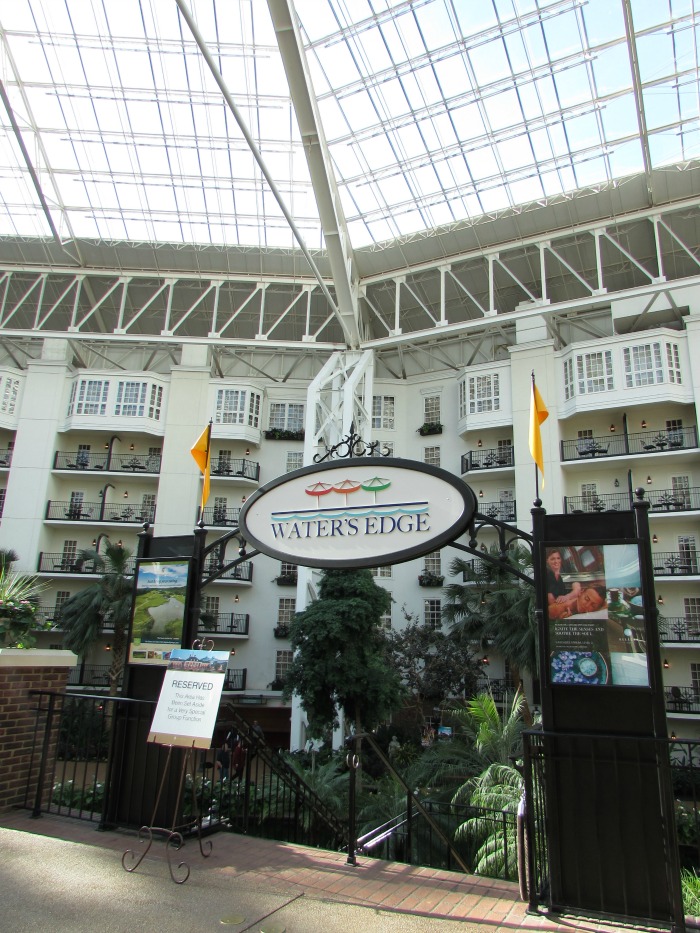 Downtown Nashville
Conferences always leave you with little time to explore before you have to go home and I took advantage of it. A friend and I took a taxi to downtown Nashville to walk around before we had to leave for the airport.
We had brunch at The Rock Bottom Brewery and ordered shrimp and grits. As a California girl, I never had grits before and didn't know what to expect. I had been told they were gritty but my meal was creamy and sublime. I couldn't get enough!
Downtown Nashville
We strolled down Broadway, which is the main thoroughfare in Downtown Nashville to see some of the sights and take photos. There were all sorts of fun characters hawking their wares, and playing music on the street, as well as honky-tonks, other yummy places to eat, and tons of stores selling cowboy boots.
The Goo Goo Shop is famous for its Goo Goo Clusters so we stopped in to buy some. It's been a Nashville "treat" since 1912 and is made with real milk chocolate, caramel, peanuts, and marshmallow nougat. If you have a serious sweet tooth, you'll enjoy it.
Have fun browsing my photo gallery below.
Click on the images below to view them full-size in a gallery.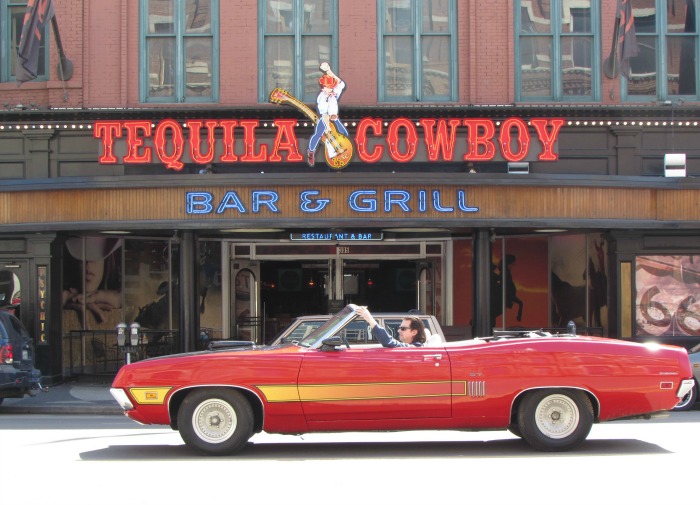 Two Rivers Mansion
Just before we left for the airport we grabbed another cab and enlisted our driver to show us the sights. He drove us by Two Rivers Mansion where we got out to take a few photos. It was built in 1859 (before the Civil War) and is a prime example of antebellum architecture.
If you're heading to Nashville and want an awesome taxi driver, call this guy. Hopefully, he's still on the job.
Steve Parker – 615-578-3991
I wish we'd found him before we hit downtown. Next time, I hope I can stay longer
Have you been to Nashville or plan to go in the future? Please leave a comment below.