"Like Water for Chocolate" and "Chocolat" are two of my favorite movies. There's just something sexy when chocolate is in a title. Women are naturally drawn to it. I'm not sure why that is. Maybe because it's orgasmic just thinking about biting into a luscious piece. Eating chocolate can often be better than, well . . . you know. Or anything made from the magical cacao bean including Cacao tea that I first tried on the island of Grenada when I was on a sailing trip in the Grenadines.
The Grenadines are in the Caribbean's West Indies and are islands between St. Vincent and Grenada. Grenada is known as "The Isle of Spice."
Enjoy this recipe!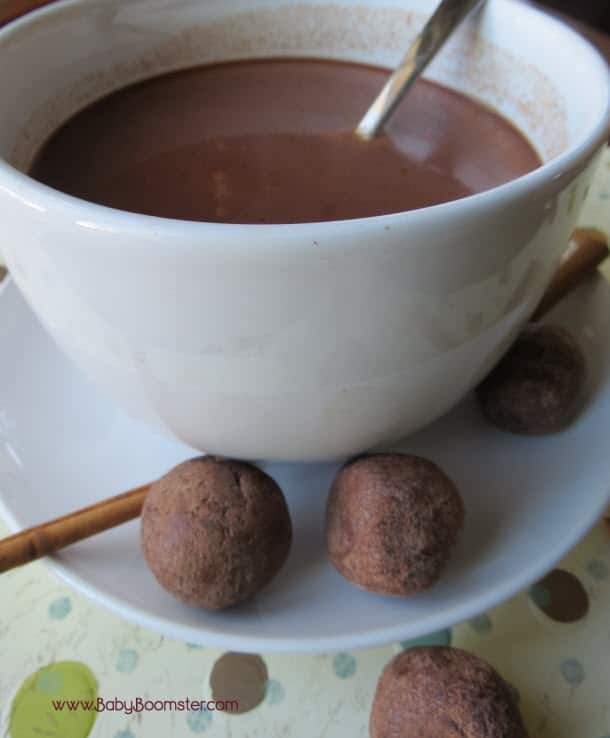 Grenada Cacao Tea
Have an antioxidant-rich cup of organic cocoa tea straight from the rainforest.
Ingredients
3

cocoa balls

5-6

cups

of water

splash vanilla extract

¼

tsp

ground nutmeg

2

sticks cinnamon

1

bay leaf

sugar to taste

1

cup

of of milk or plant-based milk
Instructions
Put 3 organic cocoa balls into a pot

Pour 5-6 cups of hot water over them and boil

Add 1 large bay leaf

Add 2 sticks cinnamon

Stir for about 4 minutes

Add the milk and simmer for about 2 minutes to allow the spices and sugars to blend.

Strain into mugs.
Notes
You can substitute stevia or honey instead of the sugar.
There's no reason to feel guilty about drinking Cocao Tea, especially if it's pure and straight from the rainforest.
To learn more about the making of chocolate on the island of Grenada, you may want to attend the annual Grenada Chocolate Festival. @GrenadaChocolateFest
Our sailboat trip in the Grenadines
We spent 3 weeks in The Grenadines in the southern Caribbean on a 50-foot sailboat. We sailed from the island of St. Vincent to Grenada. If you remember, that was the island the US invaded in 1983.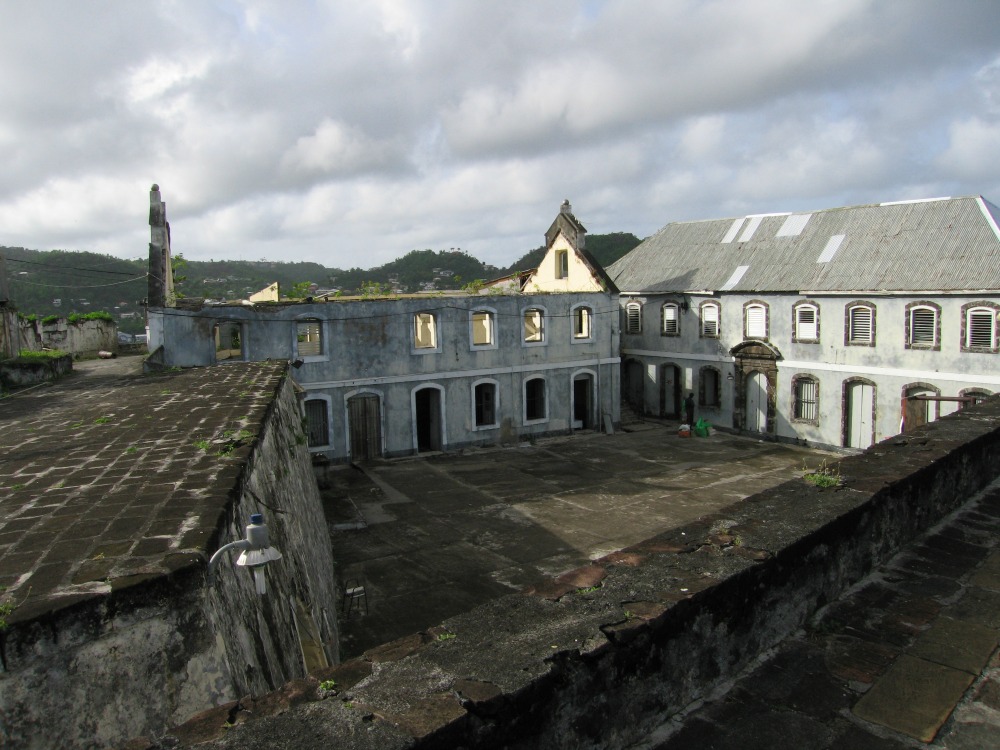 It's hard to believe all that tragedy took place on an island that is now so calm and scenic.
Learning about cacao and how chocolate is made
While we were in Grenada, we spent part of the day at the Belmont Estates, which is a chocolate plantation.
Our tour guide explained how chocolate is made from raw cacao beans. In the photo below we are crushing the beans with our bare feet.
Afterward, sampled their "to-die-for" Grenada Cacao Tea made with shaved cacao, nutmeg, cinnamon, and vanilla.
Make the tea with organic cocoa balls
Organic cocoa balls that are grown in the rainforest and harvested on the island make the tea even more special. You can order them online and use them for all sorts of recipes.
Click here to purchase Caribbean cocoa balls.
But here's the healthy part . . .
Chocolate is made using the fruit pods of the cacao tree. Cacao is the Aztec word for chocolate. (also called cocoa) Cacao is believed to have come from the Andes, in the Amazon of South America. The Spanish started shipping it to Europe from Mexico in the late 1500s. The joy of eating chocolate began to spread throughout Europe. The Spanish also introduced it to the Philippines, the West Indies, and North America.
The minerals contained in chocolate (cacao) include:
magnesium
calcium
iron
zinc
copper
potassium
manganese
as well as vitamins A, B1, B2, B3, C, E, and pantothenic acid.
Cacao has more phenolic phytochemicals and antioxidants than any other food. It's loaded with flavonoids. You receive the most benefit from eating dark chocolate that's 70% or higher in cacao.
The Aztecs used cacao to relieve stomach and intestinal problems. Cocoa butter is excellent for reducing the appearance of stretch marks. Drinking a cocoa drink that's high in flavonols helps to improve your skin's texture by making it less rough and more hydrated.
Other health benefits from eating chocolate include:
Heart health – Dark chocolate improves endothelial function and reduces bad cholesterol.
Diabetes – The flavonols in dark chocolate improves insulin sensitivity and lowers blood pressure.
The antioxidants in cacao help to suppress colon cancer, improve brain function and relieve diarrhea.
Purchase some of this heart-healthy and to-die-for chocolate from the Grenada Chocolate Company.
Sailing the Grenadines
What I loved about our sailboat trip in the Grenadines is that we were able to experience the island in a way most people in cruise ships never do. We landed on tiny islands where we saw plenty of goats, sheep, and Rastafarians. We ate and talked with locals, other sailors, artists, and vendors who came up to our boat selling everything from bread to tee shirts. It was an amazing experience. After flying into Barbados, our Windward island-hopping included Saint Vincent, Bequia, Mustique, Canouan, Mayreau, Tobago Cays, Union Island, Carriacou, and Grenada.
If you want an easy way to make tea from cocoa, try Art of Tea's Matcha Cocoa blend tea here.
What's your favorite way to eat chocolate and what is your favorite brand? Please leave a comment below.