According to a Statista, the top 3 leading motivations for female travelers to take a solo trip are flexibility, getting away from routine and responsibilities, and challenging themselves. Solo travelers make up 18% of global bookings which is almost a 5th of the market. 85% of these travelers are women.
Women who travel solo crave independence and freedom but are also keenly concerned with safety protocols, price, and loneliness. They will often book small group tours, cruises, or inclusive travel to feel more secure.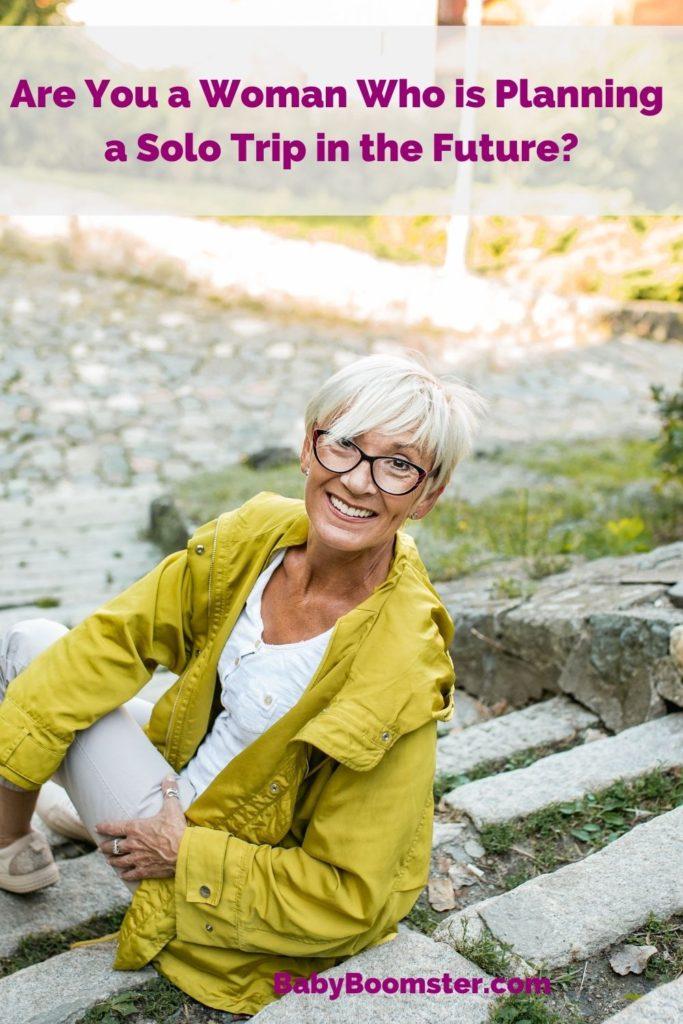 An average solo trip is just under 20 days
Many women will start with a weekend getaway, but serious solo travelers want to take time to visit a destination in-depth and soak up the local culture.
Despite all this, safety must always come first, and travel insurance is a must. Rajeev Shrivastava, CEO of VisitorsCoverage.com said the pandemic has highlighted the need for travel insurance, especially for solo women travelers as the travel landscape can change unexpectedly.
Safety precautions solo women travelers need to take
Acquire phone and internet service immediately upon reaching your destination so that you can access maps, translation apps, and make emergency phone calls.
Make sure that a friend or relative has a copy of your itinerary so they know where to look for you in case of an emergency.
Enroll in the U.S. Department of State's Smart Traveler Enrollment Program (STEP) for travel advisories. It is free to sign up and it will register you with the U.S. Embassy for the country you are visiting so they can inform you of any emergencies.
Purchase travel insurance before you go. To find the best policy you need to take into consideration your destination, itinerary, and personal health. Review the services through the company's customer support system ahead of time to find out what you need to do in case you lose your passport, need an emergency cash transfer, a legal referral, emergency translation, and to answer other questions you may have.
I used VisitorsCoverage.com before flying to Mexico City last year. The company, located in Santa Clara, California is an aggregator of travel insurance companies. A series of questions including your age and medical condition helps you find the best coverage in less than 5 minutes. You can search to find affordable Visitors and Travel Medical Insurance as well as Trip Insurance.
It is recommended by Reuters, Forbes, The Washington Post, USA Today, and the New York Times. I found the process to be quick and easy and it gave me peace of mind especially because I was traveling during the pandemic. The company has a 98% satisfaction rating as well.
To get Travel Insurance from VisitorsCoverage.com, click here.
Why take a solo trip as an older woman?
Women 55 and older have been embracing solo travel in a big way. This may be because they lost a spouse or partner through widowhood or divorce, but also because they have more time and less responsibility, especially if they no longer have children to care for.
Popular destinations for older women who take solo trips are the Amalfi Coast, Japan, Machu Picchu, New Zealand, Portugal, Switzerland, and Tuscany.
Traveling alone gives you power over your itinerary which can often be frantic when you are traveling with family and friends. Everyone has their own preferences. When you travel solo you can take your time strolling through museums, shopping, or just sitting leisurely at a café.
Some women find traveling alone an educational experience and may book group tours to learn more about the history and culture of the area they are visiting. I have friends who do this purposely by signing up for tours with companies like Road Scholar, Smithsonian Tours, Discover Corps, and alumni-based tours.
How to combat loneliness and fear when traveling alone
The idea of taking a trip alone can be terrifying to some women. But, if dreams of travel are filling your thoughts start out by taking short trips. Go off for the weekend and spend time by yourself. I recently spent 2 nights in Santa Barbara by myself and had a blast. It helps to start with baby steps.
Eating by yourself can be a challenge when you travel solo, but you can remedy this and save money at the same time by taking a cooking class, eating at food trucks, going to a farmer's or public market, festivals like Christmas Markets, or buy food at a grocery store and have a picnic in a scenic spot.
Whether you book a tour that offers good rates for single travelers or go off by yourself into the great unknown, stay on the safe side in all respects. Then, enjoy the hell out of it.
Please check up on upcoming BabyBoomster.com small group tours here.