The travel industry was severely impacted by the COVID crisis, but, one of the good things that came out of it was virtual travel. It's inexpensive and can take you to any part of the world you desire or even your local neighborhood. It's also an excellent way to plan your next trip.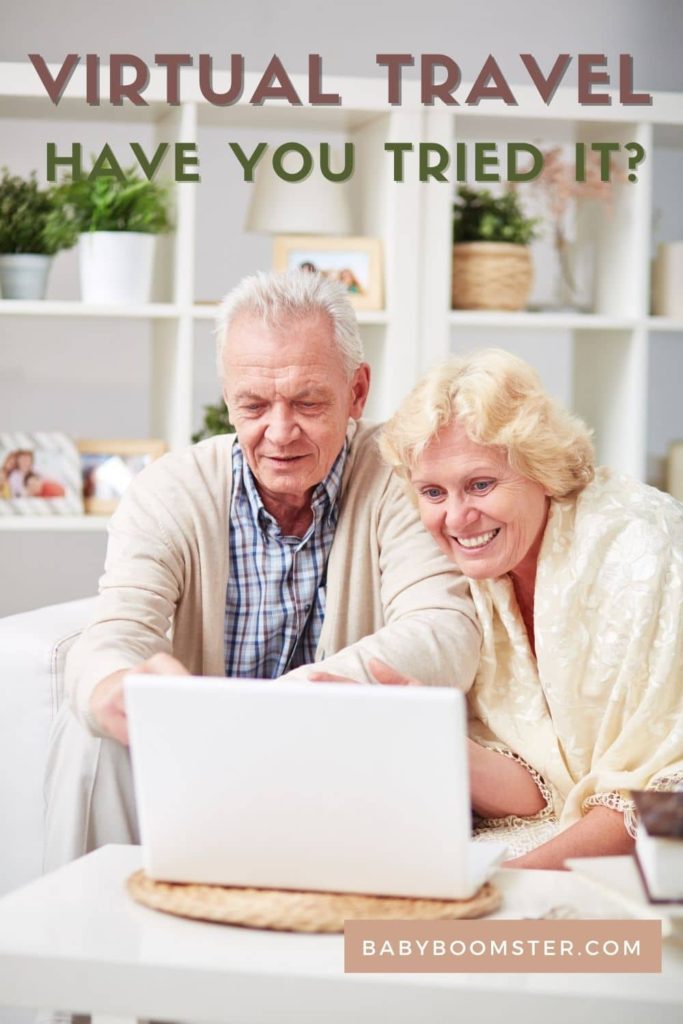 What is virtual travel?
By now, you've probably been on a Zoom meeting or two especially if you own a computer. Travel and tour companies, who would normally give in-person tours, have directed their focus toward virtual travel by offering tours online. They are easy, convenient, fun, and informative. Online tours help travel companies survive and will get you out of your house, even though you're still sitting there until it's safe to go in person.
Virtual travel also makes it possible for tour companies to share their expertise and adventures with people who aren't physically able to visit their locations. That's a boon to those who are disabled, can't afford expensive trips, or have other issues that prevent them from traveling.
Travel your neighborhood without getting in your car
I live in Los Angeles and even though I've been a resident since the mid-70s I haven't seen everything my city has to offer because it's huge and sprawling. As much as I love being on location in an area I want to explore, it usually means fighting traffic or driving long distances. During the pandemic, I signed up for several tours that were given by tour groups like the Los Angeles Conservancy, of which I am a member and LA Walking Tours.
My first virtual tour was to the Los Angeles Theatre in downtown Los Angeles. I had been there to see a show years ago so I've experienced its beauty first hand. However, during our virtual tour, I learned more about the history of the theater and heard stories about how it was built as well as other trivia I found fascinating.
Other virtual tours I took were "Where it All Went Down: Movements of the 70s" "Downtown Architecture" "Altadena: Past and Present (where I live now) and "New Years in Pasadena," which was a history and walking tour of the Tournament of Roses Parade. I also was sent a PDF called "Rolling Through the 70s: A Weekend in Los Angeles", which is a guided tour I can take in my car of 70s landmarks throughout the city.
After my tour of Altadena, I got in my car with my dog and drove to some of the historical homes we talked about. They were right down the street from me so why not? The history of my town was fascinating and I loved all the historical photos that our tour guide Sabrina showed us. I found out one of our local thrift stores is housed in a railway substation built in the 1880s.
Domestic Tours
Visitor bureaus offer virtual tours of tourist hotspots in their cities. I wrote about one virtual travel tour I took in Tempe Arizona. If you're planning a road trip, why not take an online tour of the cities and towns you are going to?
Take an International Tour
Have you dreamed of going to Europe or another foreign country but it's an item on your bucket list? International tour companies are also involved in virtual travel. Tours by Locals is presenting virtual tours all over the world.
It's a company that will provide you with a local tour guide who has deep knowledge of their area. They offer group and one-on-one guided tours. All of their tour guides are English speaking and experts in their area.
Find out about Tours by Locals virtual tours here.
The Travel Adventure Show which holds travel conventions all over the U.S. has also gone virtual. They have a wonderful online platform where you can visit exhibitors, listen to experts like Rick Steves, Samantha Brown, and Pauline Frommer, and plan your next trip. I've been to several of their online conferences and they are awesome!
Have you experienced virtual travel yet? Where have you "gone?" How was your experience? Please leave a comment below.