Health and wellness should be top of mind for every woman as you age. The habits you practice when you're younger will directly affect you as you grow older, which is why you should start practicing healthy aging habits and a self-care routine sooner rather than later.
The second half of your life can hold some of your most rewarding experiences and you want to be in your best mental and physical shape to enjoy it! Try adjusting your healthcare practices to include these beneficial healthy aging activities.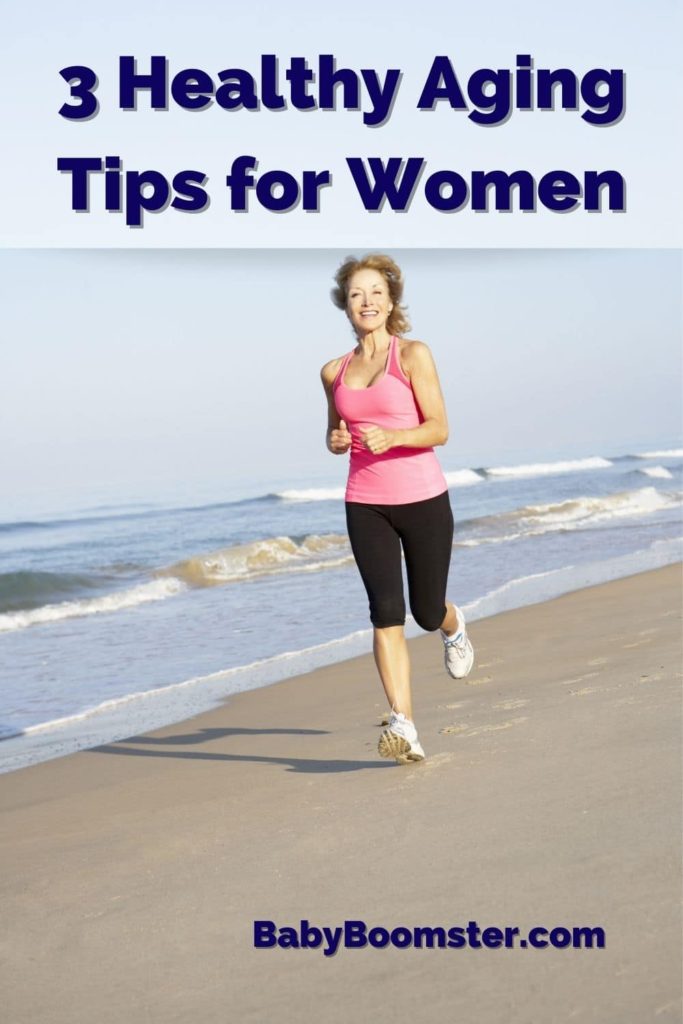 1. Physical Activity
I know you've heard it all before, but maintaining a regular exercise routine can have great effects on your health. There are so many different options available today that can keep your routine interesting, such as:
Going for a brisk walk in a new place
Dancing
Swimming
Joining an aerobic class
Practicing yoga
What matters most is that you're increasing your heart rate daily because it can deliver unexpected health benefits as you age.
For instance, as you increase your heart rate, you decrease your chances of developing common diseases like heart disease and diabetes. You are also strengthening and stretching your muscles while exercising, which can make you more stable, balanced, and flexible.
Not only are you strengthening your body, but you're also strengthening your mind, as exercise nurtures your mental health and cognitive functions. Once you make exercise a priority in your life and start to feel the benefits that come along with it, you will begin to look forward to it every day.
2. Mental Health Awareness
Mental health is often overlooked when thinking about healthy aging. About 15% of adults aged 60 and over suffer from mental illness, such as depression, anxiety, and addictive behaviors. This can be a result of sadness caused by medical conditions, less social interaction with loved ones, or the loss of a friend or loved one.
In any case, you should keep up with your mental health by practicing meditation and staying social as you age. Meditation allows you to clear your mind and decrease any anxieties you may be experiencing. By simply focusing on your breathing, listening to calming music, and clearing your mind for five minutes a day, you can change your attitude and outlook.

As you age, it's common to become lonely if you don't live near family or friends or if you live alone. Loneliness can be harmful to your health and lead to depression or dementia, so it's important to make sure you are staying social and connected as you get older.
Try to stay in touch with your family and friends or join a local fitness class or social club. In doing so, you can stay social, fit, and cultured (all of which benefit your mental health!).
3. Regular Screenings
Health screenings help you determine if you have developed any health problems even before signs or symptoms present themselves. As you age, you should consider seeing a doctor and learning which health screenings are necessary for you.
Generally, women should consider frequent mammograms, as well as pap smear and colonoscopy screenings because they can detect multiple different cancers that can develop in later life.
Women should also consider semi-frequent eye exams because it's very common to develop vision loss as you age. Even women who have had perfect vision their entire lives may develop the need for reading or driving glasses! It's recommended that adults aged 18 to 60 have an eye exam every two years and older adults have an eye exam annually.
Fortunately, it's easier than ever to make sure your eyeglass prescription is up-to-date. You can even get comprehensive eye exams by using an app when recommended to reduce the risk of low vision, cataracts, glaucoma, or macular degeneration.
Your healthy aging habits today will have a direct effect on your health and wellness later in life. Make sure you take good care of yourself now, in order to preserve your mental and physical wellness down the road. It's never too late to adjust your self-care routine and add these activities in!
Click here to get the best at-home exercise equipment from GETACTV.com.
What healthy aging habits have you adopted to live better and stay well as you get older? Please leave a comment below.