At a women's networking event I attended, our speaker was Dr. Cathie-Ann Lippman, M.D., a holistic doctor and founder of the Lippman Center for Optimal Health in Beverly Hills. She spoke about how to prevent a heart attack. I thought it was important to share her life-saving tips with as many of you as possible.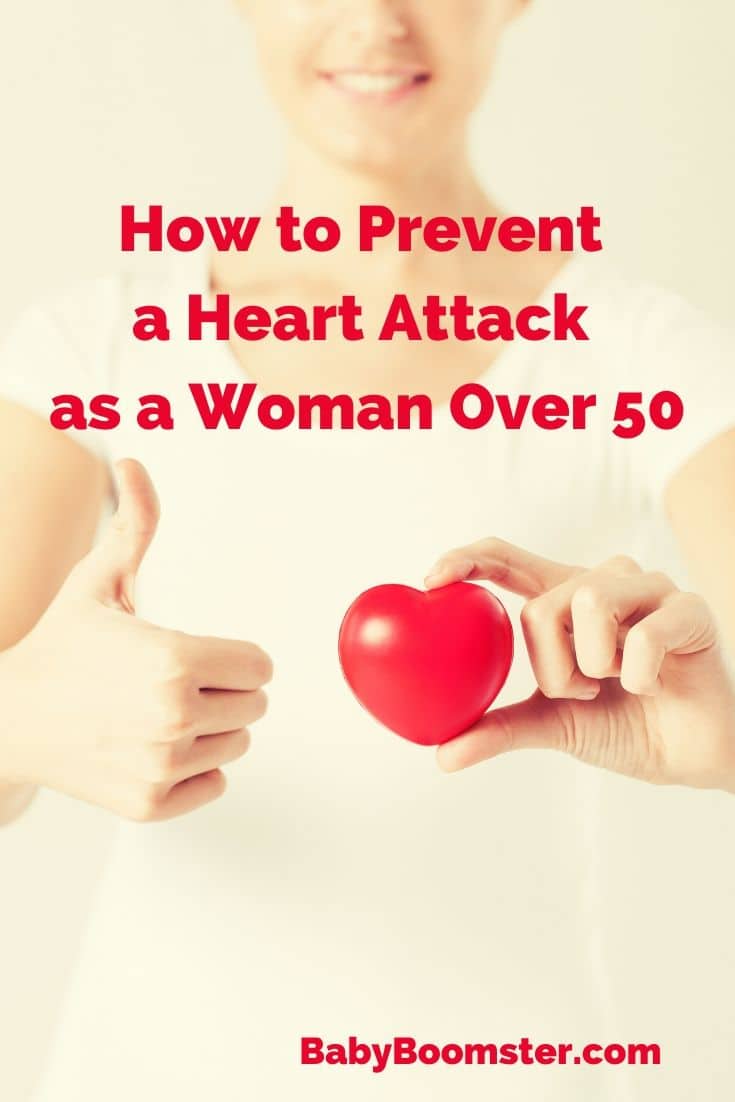 A heart attack is the number one killer of women over 50
Dr. Lippman received her MD in 1973 from the Chicago Pritzker School of Medicine. After a pediatric internship at LA County-USC Medical Center, she moved into psychiatry but changed her focus to alternative medicine and has been practicing for 30 years. She calls herself an "MD with a holistic heart" and believes that homeopathic and natural treatments can be blended with traditional medical care.
Symptoms of a heart attack for women may be different than for men
Look for:
Uncomfortable pressure
Squeezing fullness or pain in the center of your chest
Pain or discomfort in one or both arms, the back, jaw, or stomach
Shortness of breath (or gasping) with or without chest discomfort
breaking out in a cold sweat, nausea, or lightheadedness.
Fatigue
If heartburn remedies do not give you relief, get someone to take you to the doctor or hospital immediately.
Is cholesterol the culprit?
We hear all the time that we have to keep our cholesterol levels as low as possible, but that's not necessarily correct. All our sex hormones (progesterone, estrogen, and testosterone) are made with cholesterol. So is cortisol, (made from our adrenals) and our neurotransmitters. You don't want your cholesterol too low (under 150) or it will put you at risk for depression.
Of all patients hospitalized for having a heart attack, only ¼ of them have high cholesterol. Your HDL and LDL should be balanced. What's more important is the size of the particles of HDL and LDL. They need to be "light, big, and fluffy because then, they're not as dense."
What causes a heart attack?
Inflammation
Inflammation is also the cause of most diseases. The main contributors to inflammation include:
Eating too much sugar –  Sugar promotes plaque, washes nutrients out of the body, and is not our friend. Natural sugar from fruit is fine, in moderation. Sugar promotes plaque and washes nutrients out of the body. Natural sugar from fruit is fine, in moderation.
Trans Fats – (artificial fats designed for processed food) They increase "bad" cholesterol but also throw off the balance of cholesterol particles. They increase triglycerides, which is why we store fat.
Infection – Often there are hidden infections within the body, especially in your gut or mouth. Gum disease is a factor that can cause a heart attack so make sure to be diligent about taking care of your oral health. Treat all infections immediately.
Blood Pressure – Keep it at normal levels. Track it with a blood pressure monitor.
Toxins – This includes chemicals we are exposed to in our environment, personal care products, household products, smoking, and pesticides. Don't spray Raid when you see a bug. Use integrated pest management instead. Water and vinegar can be used to clean just about anything. Be concerned about what's in your makeup and personal products. Avoid products that are made with parabens, BHA, BHT, Coal tar dyes (p-phenylenediamine), DEA, Dibutyl Phthalate, Formaldehyde, perfume, PEG compounds, Petrolatum, siloxanes, sodium Laureth sulfate, and Triclosan.
Heavy metals – Your body may have high levels of mercury, cadmium, aluminum, and other metals.
Our body is designed to protect itself
Long ago, people didn't die of heart disease or cancer. If it happened, it was rare. They died mostly from blood loss, infection, starvation, or infectious disease like the flu. And, although the average lifespan was 50 or 60, most who avoided those conditions lived to reasonably old age.
What's changed?
Most definitely, our food supply. It's fattier and less nutritious. We have become a fast-food society. Wild game, which is what people used to eat, is about 3% fat. Today, the average steak is 30% fat. Unless you eat organic grass-fed beef, most cows are fed corn or soy meal, which is not natural for them. They live in close quarters and are inoculated with vaccines and given antibiotics to prevent infections. Some are injected with growth hormones to make them big and fat. All of this concentrates in the meat and milk we eat.
Our environment is more toxic. Pollution is associated with increased heart rate and blood pressure. A study revealed that women, exposed to air pollution, have an increased risk of dementia. Pollutants cause a decrease in melatonin levels, which helps us sleep better and is an antioxidant that prevents cancer.
Electromagnetic radiation from appliances and electronics is hazardous and we are surrounded by them.
Medications keep us alive longer but many have bad side effects.
Living a 24-7lifestyle, which many of us do, is not what our bodies are designed for. We're supposed to be asleep when it gets dark outside.
Our vegetables have fewer vitamins. Most farmers aren't using nutrient-rich organic ingredients to replenish the soil. For instance, spinach has less iron than it did 100 years ago.
The refinement of flour has caused a loss of B vitamins, Vitamin E, and minerals. Magnesium is as equally important as calcium but Dr. Lippman has seen many patients who have magnesium deficiencies. (symptoms of magnesium deficiency include irritability, restlessness, palpitations, hyperactivity, fatigue, muscle spasms, muscle twitches, abdominal pain, headaches, bedwetting, creepy-crawly feelings on your skin, grinding teeth at night, and constipation.) She has noticed that a simple magnesium supplement usually makes her patients feel better.
What can we do to help ourselves stay healthy?
Create a healthy, external environment.
Stop smoking and avoid harmful chemicals. Even overly chlorinated pools can affect those who are sensitive.
Take the TV and other electronics out of your bedroom.
Maintain a landline instead of using your cell phone at home so you don't expose your brain to electromagnetic radiation. Or, use a headset.
Balance your hormones. There is an epidemic of low thyroid that contributes to having a heart attack. In conventional medicine, the tendency is to minimize low thyroid. Make sure to have a free T3 and T4 test. Your results should be in the upper range of normal.
Insulin resistance – when we eat sugar, we become resistant to insulin. The more insulin we have in our bodies, the more we put ourselves at risk for inflammation. Insulin resistance and metabolic syndrome result in high blood pressure, other heart ailments, and an increased risk of cancer.
Create a healthy internal environment
Reduce your exposure to pesticides, heavy metals, and toxic chemicals. Most hair dyes have lead in them and there is no safe level of lead exposure. If you dye your hair use non-toxic hair products. Chemicals in makeup and skin care can also be toxic and impair our ability to naturally detoxify.
Eat fish that has not been contaminated with mercury. Dr. Lippman does not recommend Sushi, because of the danger of parasites.
Don't let your dentist put silver fillings in your teeth because of potential Mercury poisoning.  If you can, have old silver fillings removed and replaced.
Drink filtered water. The people of Flint Michigan drank water with high levels of lead. In Los Angeles, there is arsenic in the water supply. A good water filter will remove any harmful chemicals.
Eat well:
Vegetables, vegetables, vegetables.  You can't eat too many of them.
Eat moderate portions of fruit, protein, and whole grains.
Buy organic groceries whenever possible.
Whole food has more vitamins and minerals than processed food.
Heart-healthy fats include nuts, olive oil, coconut oil, and avocado.
If you drink alcohol, do it in moderation. One 5 oz glass of wine per day is the recommended maximum for women.
Be careful about what brand of coffee you drink. Coffee is the 3rd most pesticide-sprayed product in the world.
Spices are vegetable matter and have multiple health benefits.
Artificial sweeteners are toxic and should be avoided.  Aspartame produces symptoms that include: heart palpitations, confusion, and memory loss.
Chronic conditions you can correct
Sleep Apnea – A person who snores, stops breathing for a few seconds while sleeping, and then suddenly gasps for air, has sleep apnea. They can't sleep peacefully and often complain of fatigue. Anyone with sleep apnea needs to be checked out by a doctor and have it corrected ASAP. It is a dangerous condition and can cause a heart attack, sudden death, and other medical emergencies.
Look at your tongue – You can tell a lot about your general health by sticking out your tongue. For instance, if your tongue has cracks, you may have vitamin and mineral deficiencies.
Check your earlobes – If your earlobe has a crease, you may be at risk for a heart attack.
Heart-healthy supplements
Caution: All supplements should be taken on an individual basis. Consult a practitioner before taking any supplements or herbs.
Vitamin C – Humans are one of only 4 mammals who do not naturally make their own Vitamin C.
Coenzyme Q 10 – It is an essential nutrient for your heart, muscles, or to counteract chemical reactions. It is especially helpful if you take statins.
Folic Acid and Vitamin B-12
Carnitine and Acetyl-L-Carnitine
Vitamin K2 (also called MK-7)
Nattokinase and Lumbrokinase are enzymes that promote cardiovascular health.
Ribose: gives you muscle energy
Herbs – Hawthorne Berry, garlic, & ginger to regulate blood pressure and prevent inflammation.
What is the best "drug" to prevent a heart attack?
Exercise!
It improves circulation, sleep, blood sugar levels, elimination, lowers cholesterol, lowers blood pressure, mood, reduces the risk of cancer, and it's cheap! Find an exercise that works for you.
Stress reduction
When a person who has had a heart attack goes through a stress reduction program, their risk of having another heart attack is reduced by 50%. Practice meditation, have a massage or take part in other relaxation therapies.
People prone to lose their temper at the slightest provocation have nearly twice the risk of having a heart attack as a person who is more mild-mannered.
Recommended tests to reduce your risk of having a heart attack
VAP testing – A more detailed version of the usual cholesterol test, which doctors call a standard lipid panel or profile.
Direct levels of HDL and LDL along with an evaluation of the size of each particle (LDL: under 200 mg/dL – big and fluffy)
Triglycerides (less than ½ of the cholesterol level)
Lipoprotein a (under 30 mg/dL)
HS-CRP (under 1 mg/dL)
Fasting insulin (ideally under 3)
Free T2 and Free T4; thyroid hormone (upper reference range of normal)
IMT (Intima-Media Thickness Ultrasound)
25 hydroxyvitamin D3 (general health, blood test) (50 – 80 ng/ml)
Dr. Lippman also does electrodermal screening to check for possible conditions you may have. For more information about her and her practice, please click here.