You'd think with all the technology today and scientific research, Baby Boomers would be poised to stay healthy for life. However, statistics prove we're less healthy than our parents were at our age. That's scary! It's important to be aware of health dangers that can affect us as we age.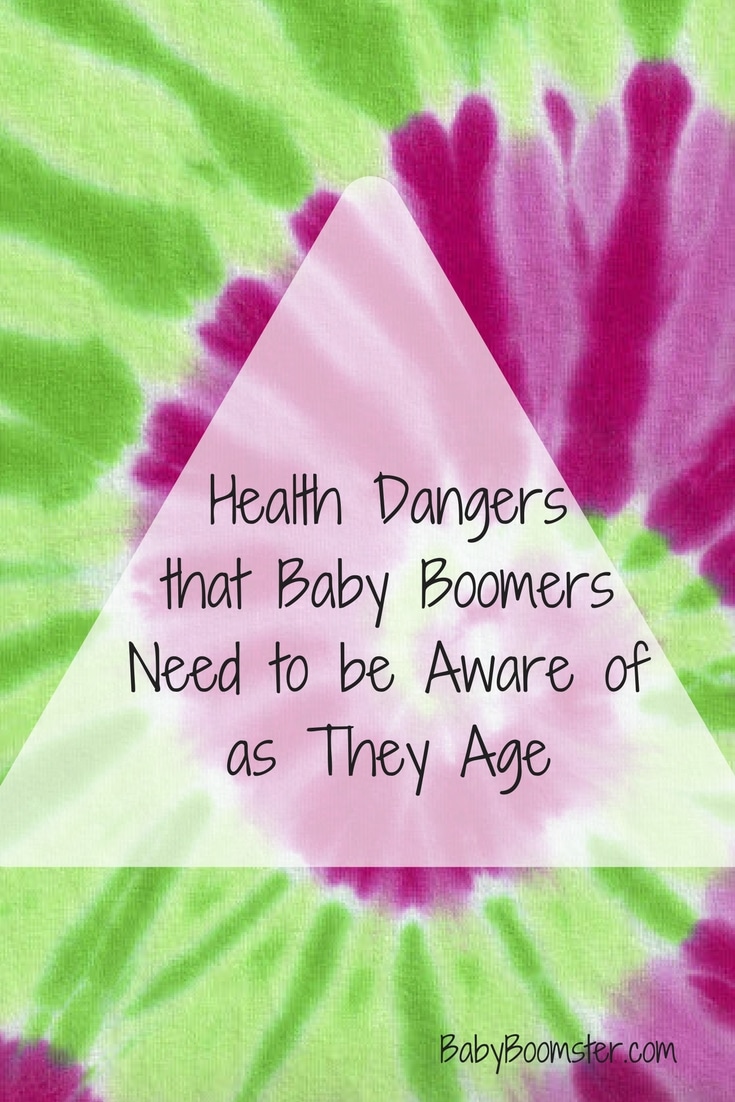 We use more prescription drugs (thanks to all those endless commercials on TV) and have more chronic diseases than ever before. Most are related to obesity like diabetes, hypertension, and heart disease. To compensate, we go to extremes with exercise, which often results in injuries. We're also taking massive amounts of supplements, cleansing and detoxing.
Health Dangers to Watch Out for Over 50
We'd like to think we're invulnerable but we're not. Below are health dangers that are particular to Baby Boomers.
Obesity is not your friend
Our food became more processed than it was when we were growing up and over the years we've eaten too much of it. I remember as a kid going to Farrell's Ice Cream Store. They made a big deal when someone had a birthday and ordered "The Pig Trough." The joke was – if you ate the whole thing single-handed, you'd win a year's worth of ice cream for free. It was funny at the time, but now we eat troughs of food all the time. Even if we're careful to order a salad in a restaurant, it may contain 2,000 calories or more. Yikes!
The best way to avoid becoming obese is to eat smart and avoid processed food, watch portion sizes, and exercise moderately for 30-40 minutes a day. Exercise reduces depression, lowers blood pressure, improves strength, and sharpens mental cognition. If you're out of shape, make sure to ease into exercise to avoid injuries. There's no need to be a marathon runner after 50, although some Boomers are excellent athletes. Others go overboard and have heart attacks, knee, and hip replacements or find themselves with aches and pains. We lovingly call it"Boomeritis."
Sex Can Kill You if You're Not Careful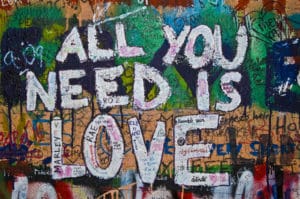 Remember how free and easy we were in the '60s and '70s? It was a crazy and wonderful time. Hopefully what happened in the '70s stays in the '70s. Unfortunately, the number of Baby Boomers with STDs like syphilis, chlamydia, and HIV/AIDS has doubled. The reason? – Now that we're past childbearing age – we're getting lax about using protection. This is especially true for those who are newly divorced or widowed. Men make the excuse that condoms kill their erections and women are afraid they'll make them dry.
Being in a "committed relationship" doesn't mean you're safe. You may have been gung-ho about free love when you were young and straightened up once you got married. However, your partner may still have that attitude.
Having unprotected sex hit home for me when my aunt became a widow in the 1980s. Her 65-year-old husband died suddenly from a heart attack while he was sitting at a poker table. She later became involved with a man who was a gigolo and bi-sexual. He gave her AIDS and she died from AIDS-related pneumonia at age 65.. Who would have thought she'd get AIDS after menopause? It happens, so be careful.
Nowadays, it's common to watch commercials on TV from drug companies for sexual enhancement drugs. However, too many Boomers abuse drugs and alcohol and it can be a deadly mix.
I'm not saying you shouldn't have sex over 50. It's great exercise and relieves stress. Keep doing it, but be smart about it.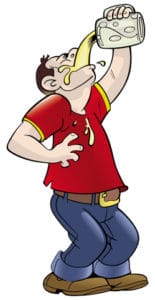 Hep C and Superbugs
Hepatitis C is also on the rise. 1 out of 3 Baby Boomers has it. It causes liver disease and cancer. My youngest brother died because of it. You can contract it from a contaminated blood transfusion, (especially before 1992) shared needles, or through sexual contact. It stays in your body for decades even if you've cleaned up your act. If that sounds like you, get checked out ASAP.
Infections from "superbugs" are another cause for concern. I once contracted MRSA from a common hangnail. My fingertip swelled up and I went to urgent care. They gave me a massive dose of antibiotics. Later, I got a call from the infectious disease office. It was terrifying! I was able to get rid of it with a strong dose of antibiotics but not everyone is that fortunate. It's a killer. Superbugs are running rampant in hospitals and senior citizens are especially vulnerable. It's best to avoid hospitals if you can by staving off disease in the first place.
Prevention pays off
Preventive care like mammograms, colonoscopies, prostate exams, and other routine tests should never be put on the back burner. If you're a woman, seriously consider having a transvaginal ultrasound to scan for ovarian cancer because it's hard to detect. Insist that your gynecologist gives you one. Ovarian cancer is most common in women over 50.
De-Stress
One of the best ways to avoid illness, in addition to good nutrition, exercise, and regular checkups is by reducing your stress level. We as Baby Boomers are prone to stress because we're put in the position of taking care of parents and sometimes children at the same time, (the sandwich generation) making us vulnerable to stress-related diseases.
If you feel stressed try hypnotherapy, massage, meditation, psychotherapy, music, or other methods to achieve balance and harmony within yourself. It's worth the investment and will help keep you healthy for life.
I hope you watch out for these health dangers and make sure that other Baby Boomers are aware of them.
What are you doing to stay healthy for life? Please leave a comment below.