Have you been putting off your well-woman exams? One reason is that Ovarian cancer is most commonly diagnosed in women over the age of 45.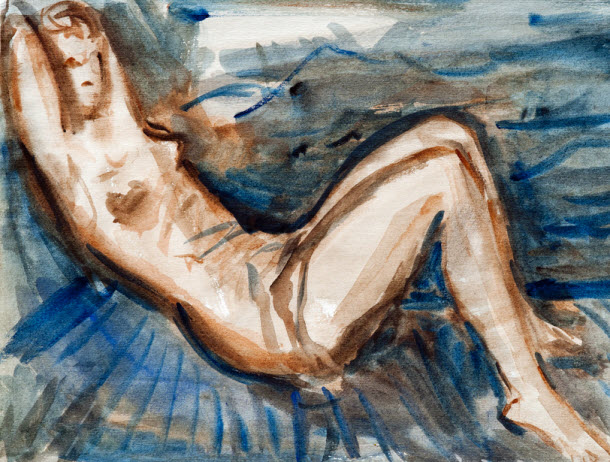 After feeling like I was pregnant, which would be impossible my age, my doctor recommended that I have a pelvic, abdominal, and trans-vaginal ultrasound to make sure there wasn't anything in there that wasn't supposed to be. Also, my"muffin top" made it hard for her to feel my ovaries doing a manual exam. Ah, the joys of being a woman over 50!
A trans-vaginal ultrasound is one of the best ways to detect ovarian cancer
Normally, ovarian cancer is difficult to diagnose and it's a horrible disease.  I first heard about transvaginal ultrasound from a woman in one of my networking groups.  Sadly, her daughter was diagnosed when she was 17 and passed away at 20.  
Since her daughter's death, she's been raising money for an organization she founded in her memory called The Ovarian Cancer Circle. She constantly encourages women to ask to have a transvaginal ultrasound because doctors rarely mention them during routine exams. I was impressed that my gynecologist suggested it.
All of my tests turned out to be normal and were easy to do. (with the exception of having to drink a gallon of water without peeing before my abdominal ultrasound)  I'm so glad I had them done because now I know the only thing inside of me is belly fat. That's something I can deal with and get rid of.  But, it's better to be safe than sorry.
Symptoms of ovarian cancer
If you are experiencing any of the symptoms below, see your gynocologist ASAP. This is important information that women of all ages should be aware of.
Bloating
Difficulty eating or feeling full quickly
Nausea, indigestion or gas
Constipation or diarrhea
Unexplained weight loss or gain
Pelvic or abdominal pain
Urinary symptoms (urgency or frequency)
Unusual and lasting fatigue
Abnormal vaginal bleeding
Stay up to date with your well-woman exams, mammograms, blood tests, colon tests, and immunizations.
To donate to the Ovarian Cancer Circle click HERE.