Healthcare costs in the United States have been on the rise for decades. Medical care needs often change and increase as you age, especially as you go through menopause and other health changes specific to women. The National Institute on Aging estimates that about 85% of older adults have at least one chronic health condition, and around 60% live with two long-term illnesses.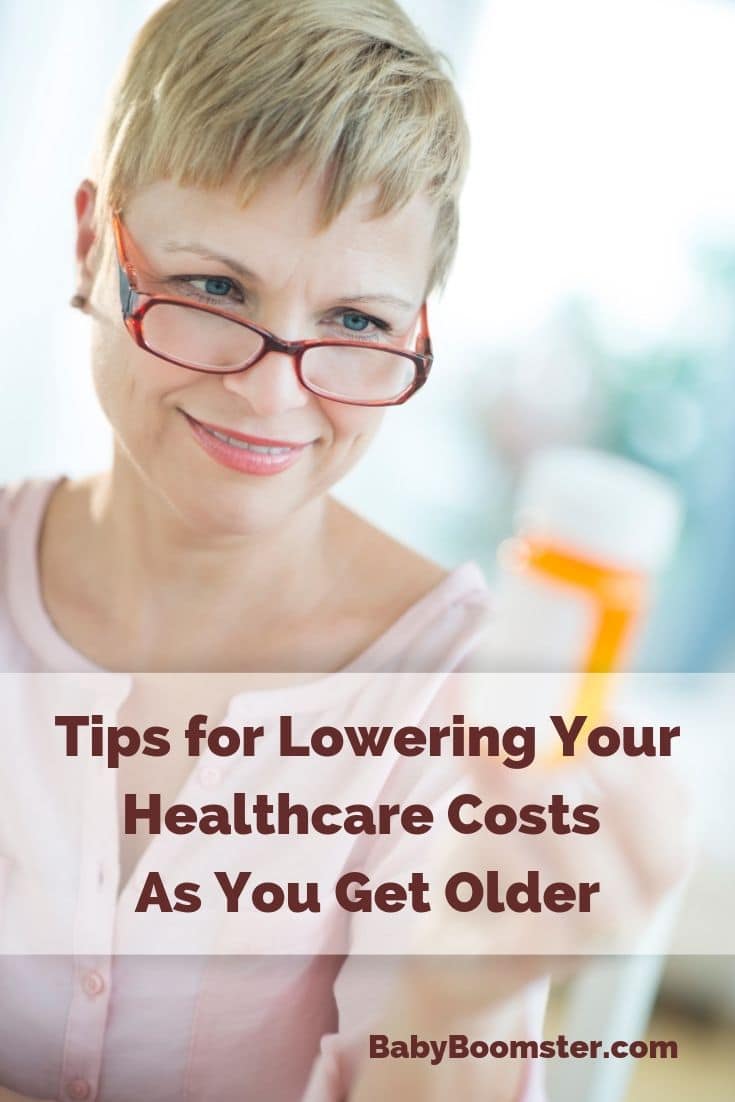 Dealing with continuous healthcare needs can be challenging physically, emotionally, and financially. Understanding health and wellness trends for Baby Boomers may help keep you well and even save you some money.
Healthcare Costs for Boomers by the Numbers
In 2016, people over the age of 55 made up 29% of the U.S. population. However, they accounted for 56% of total health spending and women spent more on healthcare than their male counterparts. Many older adults live with diseases that are expensive to treat or cure. Conditions such as high blood pressure, diabetes, heart disease, and stroke were among the conditions associated with higher healthcare costs.
On top of needing health-related treatments, some Boomers may not know how to get the maximum amount of benefits from their health insurance. Medical plans can be complicated and confusing, leaving you wondering if could have saved money by going a different route. Even if you fully utilize your health insurance benefits, there may be a few more ways you can save money.
Here are four tips for lowering your healthcare costs that you can start using today.
1. Take Advantage of Covered Preventive Care
It's much easier to prevent illness than to treat or cure it. Your health plan probably covers a few specific types of annual exams without charging a copay or coinsurance fee. You may have access to preventive care such as routine blood pressure, diabetes screenings, mammograms, and gynecological care, as well as vaccinations that can protect you from infectious diseases. Preventive dental care is another service that may be covered by your private or Medicaid dental services plan. Taking care of any dental problems today can help you remain healthy and save you money in the future.
Be sure that you take full advantage of all medical and dental services that are included in your plan. Call your health insurance provider to discuss their preventive care or log into your account online to review the details. You can also talk to your physician or dentist at your next appointment to ask if they would recommend any routine testing or treatments. Let them know that you're looking for preventive therapies that may save you money in the long-run. Check with your plan to see if any of the recommended services are covered.
2. Practice a Few Self-Care Techniques
You may not need to leave your own home to receive beneficial treatment. You can practice self-care strategies and reap the benefits in your overall wellness and your wallet. A few easy ways to practice self-care includes:
Finding a diet that works for you and any long-term conditions.
Practicing mindfulness through meditation.
Controlling stress levels.
Performing monthly self-breast exams.
Staying active by getting 30 minutes of light exercise daily.
Getting at least seven hours of sleep each night.
3. Visit Your Doctor From Home
Have you ever considered how much time and money you might be able to save if you didn't have to leave home or miss work to see the doctor? Telehealth is an excellent tool you can use to see your physician for routine care and even some sick visits. It's beneficial if you live in a rural area or have limited access to transportation. Most telehealth visits are covered the same way as regular doctor visits, so you may have a copay fee to use the service. Be sure to check with your insurance company to confirm coverage, though.
A few services you can receive through telehealth technology include:
Counseling and other mental health services.
Dermatology skin checks.
Check-ups of chronic conditions like cancer, diabetes, or heart disease.
Sick visits like headaches, fever, sore throats, or other symptoms.
4. Utilize Pharmacy Tools
If you take any routine daily medications, you understand just how much of a financial toll they can take on your monthly budget. The good news is that shopping around for your pills is easy and can save you a significant amount of money. You can search online to compare pharmacies or even download a few apps that can help you save. Here are two you should try:
PharmacyChecker.com — This site compares drug prices at pharmacies across the county and at verified international online pharmacies. Their website says they can save you up to 90% on your prescription medications.
GoodRx — Enter the name of the drug you are looking for, such as Prozac, and this site will send you coupons to your phone by email or text message. Then, take the coupon to your pharmacy to save.
Save Money and Stay Healthy
With age comes wisdom and a few female health issues you only heard about in your younger years. You're okay with the idea of getting older, but you want to spend money on enjoyment, not on healthcare needs — and we don't blame you! Use these smart money strategies to lower your healthcare costs and stay well for years to come.
Are you 65 and older? – Find out what's new regarding Medicare.
What has your experience been navigating the healthcare world? Please leave a comment below.