No one wants to go to the doctor and get bad news, but we can't always predict what happens to us. The good news is that you have choices and one of them is to make sure you have the best care possible. When you practice self-care like eating well and have high-quality healthcare it's even better. Both work in tandem to assure your optimal health. I'm excited to be partnering with Anthem Blue Cross in this post.
Self-care starts with the food you eat
You may not be able to avoid chronic disease, especially if it's genetic, but many problems can be avoided simply by eating smart. I've always promoted eating "real food," which means it comes directly from nature and not out of a package. You don't have to give up your favorite foods or go on a strict diet if you stick to a few basic principles.
Find the Diet that Works Best for You
Some people eat to live and others, live to eat. If you're the latter, I'm right there with you. As a foodie, I don't want to go on a restrictive diet if I don't have to.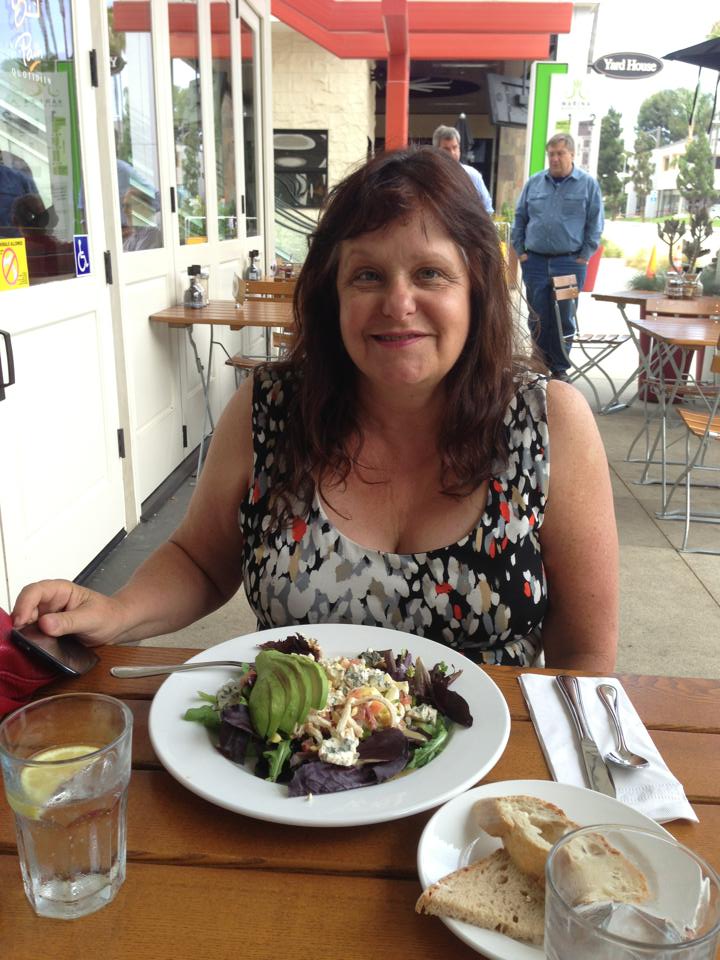 If you follow the Mediterranean Diet the way it's meant to be consumed, chances are you'll be in better health than most of the population. You can also have a little wine and dark chocolate if you do it in moderation, but pick the healthy diet that works best for you for better health!
Always check with your doctor first concerning what type of diet you should be following especially if you are on blood thinners or have a kidney or liver issue.
I created what I like to call a "health-boosting salad." Have a big bowl of it every day. It's great for great health.
Health Boosting Salad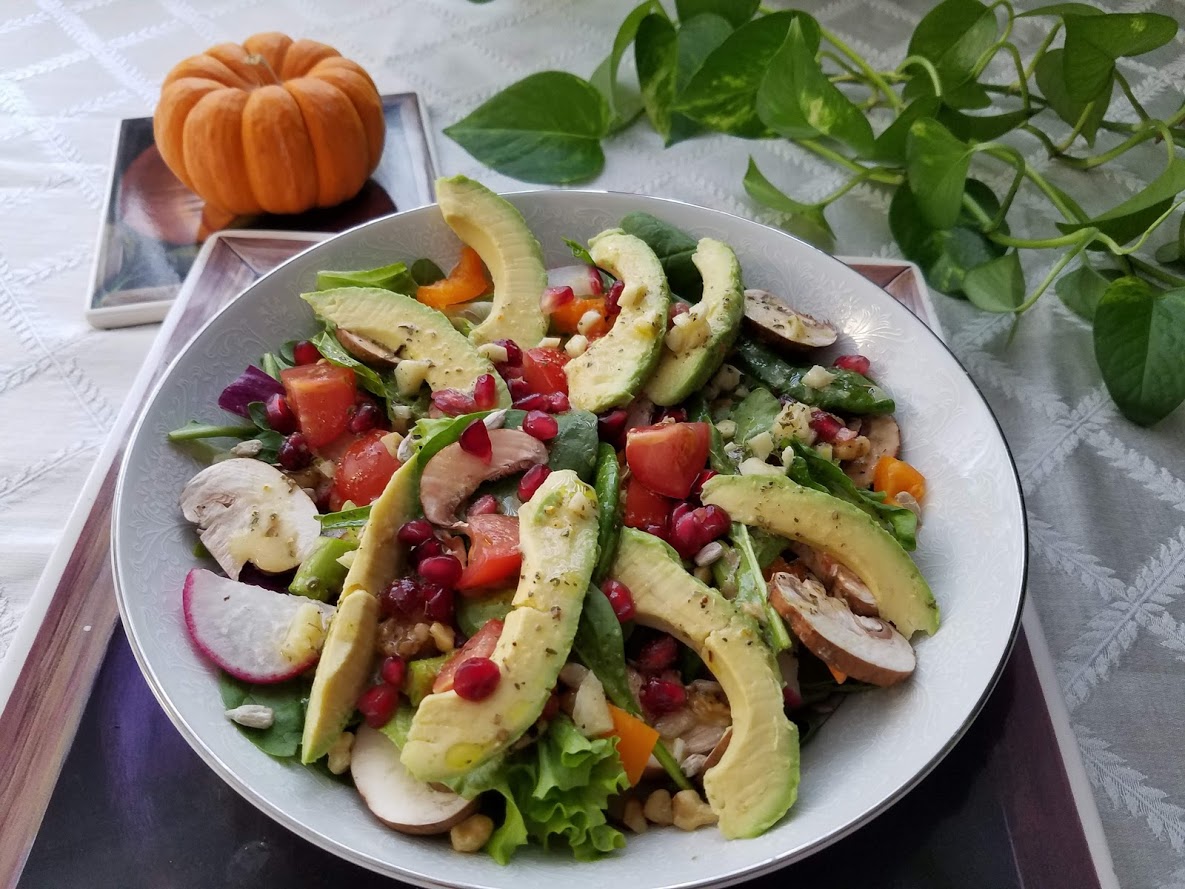 Health Boosting Salad
Ingredients
Salad
3

cups

of mixed dark greens (suggested greens are baby romaine

spinach, kale, arugula, Bibb lettuce, radicchio, or endive. You can also use bags of mixed lettuce greens available at grocery stores. Avoid iceberg lettuce as it's low in nutrients.

Add a mixture of available chopped vegetables

broccoli, cauliflower, snap peas, celery, carrots, mushrooms, cabbage, asparagus, radishes, red-orange-yellow-green bell pepper, and onion Choose at least 3 or 4 and don't be afraid to add a rainbow of vegetables.

½

avocado

A small sprinkle of

choose 1-2 raw walnuts, hazelnuts, sunflower seeds, almonds, pumpkin seeds, chia seeds, or hemp seeds.

1

small chopped Roma-type tomato

Optional – probiotic-rich sauerkraut

pomegranate seeds, feta cheese, chicken breast or shrimp.
Dressing
1-2

Tbsp

Organic extra virgin olive oil

2

Tbsp

Apple Cider Vinegar

1

tsp

mustard

1

clove

chopped garlic

Sprinkle in to taste – sea salt

pepper, herbs (basil, oregano, dill, paprika)

Sweeten with 1 tsp of honey
Instructions
Whisk the dressing, add to the salad and toss all ingredients in a large bowl.
When you eat well as a habit, there is less need for prescription medications or expensive supplements.
High-quality healthcare is essential to your overall well-being
Medicare Advantage Plans with Anthem Blue Cross
When you're eligible for Medicare, one thing you want to have available is a good Medicare Advantage Plan.
Anthem's Medicare Advantage Plan gives you benefits that provide wellness services like healthy food delivery, health-related transportation services, personal home helpers, and more! Anthem Blue Cross is an affiliated health plan of Anthem, Inc. so benefits vary from state to state with Anthem, Inc.'s other affiliated health plans so make sure to check with the Anthem plan where you live to see what you qualify for. When you stay healthy you can enjoy all sorts of activities like hiking with friends.
Other advantages of Anthem Blue Cross Medicare Plans
They are committed to making the healthcare process simpler and more accessible to consumers.
Their whole-person approach to healthcare makes managing medical issues easier on patients as well as Caregivers. Meals can be delivered, and adult daycare is available if necessary, for elderly or seriously ill patients. Support groups, social workers, and educators work as a team for individuals and their families.
For more information about Anthem Blue Cross and what it can offer you or a family member, click here.
This post has been sponsored by Anthem Blue Cross and I have received compensation for posting it. However, all opinions are my own.