I've had bad experiences with dentists in recent years and it's become alarming. Growing up, I always thought the dentist was trustworthy. But these days there are bad apples seriously sucking as much out of senior Medicare and Medicaid patients as they can. If you live in a small town this may not be true, but I live in the urban Metropolis of Los Angeles.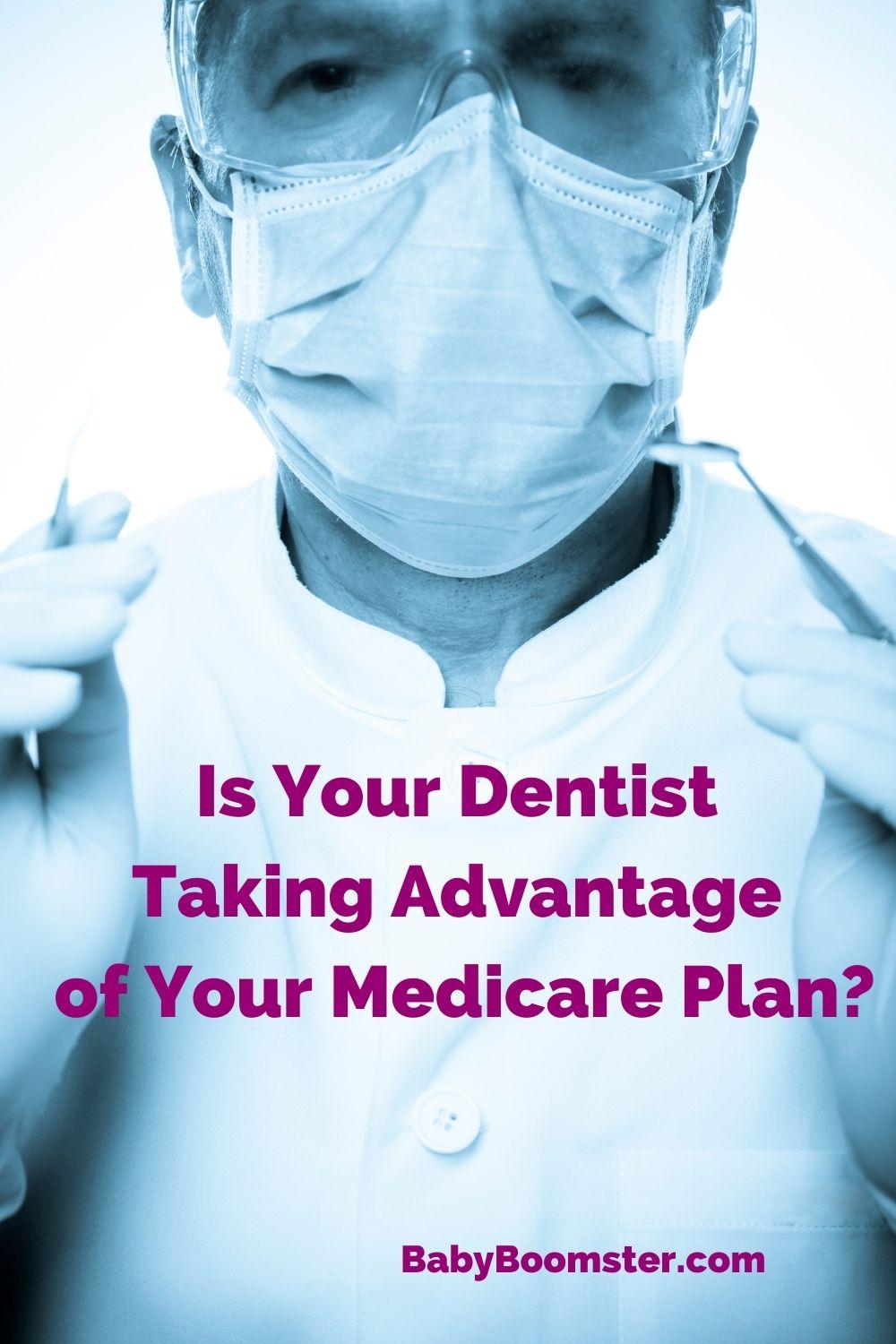 Playing musical chairs with my teeth
I've changed dentists numerous times throughout the years either because I moved or changed my medical plan. I had a wonderful dentist when I was living in Hollywood. When I came in for an appointment, he always remembered our previous conversations and always asked about my family and career.
Sadly, I had to switch dentists when I moved deep into the San Fernando Valley because he was on the other side of the city in Koreatown. With two small kids to deal with, I couldn't spend all day driving there.
At one point, before I was on Medicare, I found a dentist in Calabasas who advertised heavily (a red flag) and also pushed cosmetic dental treatments. He started recommending expensive treatments from the get-go, so I never went back.
I met an older female dentist at one of my networking groups and started going to her. She had a traditional and honest practice, and I was happy with her until she retired.
Gently dentistry may not be all it seems
For a while, I had an iffy dental plan but found a practice with the word "gentle" on their sign. That dentist was okay but immediately sold her practice to another dentist. After about two visits he started finding all sorts of things wrong with my teeth. "You need a deep cleaning" then "You have six cavities" then "we need to remove your mercury fillings" then "You need a root canal."
I asked to have my X-rays sent to my sister-in-law who's had a long-time dental practice in Sonoma.  She told me my teeth were perfectly fine and I knew I had to find a new dentist.
We moved to Burbank and I found another older female dentist who never seemed to have anyone in her office but didn't try to upsell me except for a mouthguard that I hated. She made me feel relaxed when I was there and never saw the "problems" the previous guy had.
But when I went on Medicare and moved near Pasadena I decided to switch my medical plan to Kaiser Permanente Medicare Advantage. I like that all their medical services are under one umbrella, including vision care and I was happy with my cataract surgery there. If I go to a specialist or get labs done at any of their facilities, my chart goes onto one computer system rather than multiple systems.
The only service that is not performed at a Kaiser facility is dental care. I was given a list of dentists associated with the Kaiser plan, but their offices are independent.
I chose a dentist randomly who also has "gentle" in his branding and for the first few visits, he seemed fine. I was impressed that he deep cleaned my teeth using a numbing gel instead of Novocain. I also liked that he has a state-of-the-art X-ray machine that doesn't require jamming cardboard thingies in my mouth.
But then, things turned ugly
It had been about 6 months since I was last in his office and I was due for X-rays. Afterward, he told me there was no change in my teeth, which I was happy to hear. But, he had a list of optional tasks he wanted to do like replace my mercury fillings, fill in "non" cavities, and file a front tooth that was worn.
My teeth felt fine so I told him I only wanted a cleaning because the rest was out of my budget. He gave me a prescription mouthwash to use for three weeks but when I came back all the hygenist did was polish my teeth without cleaning them first!
Bewildered, I asked the dentist when I should come back, and he said when I'm ready to do all the other work. He didn't even give me an appointment for a 6-month checkup which was weird.
His office also never calls to remind me when I have an appointment. Once I couldn't find the reminder card the receptionist gave me but sort of remembered the date. I showed up without a reminder and was luckily there at the right time. But, I wondered how others who aren't organized managed to show up.
I thought all this nonsense with dentists was only happening to me until my girlfriend, who is also on Medicare, told me her dentist was shady as well.
What has happened to integrity in dentistry? I know dentists don't get paid well with Medicare and Medicaid, but their hands are in our mouths! I don't want a con artist playing with my choppers.
I'm beginning to think all the "Norman Rockwell" style dentists we knew as kids are a thing of the past. It's aggravating!