Fitness and diet are the magic cocktail for youthfulness, but being disciplined enough to have daily doses of these, is not a piece of cake, especially in your 50s. While aging is inevitable, harnessing the power of exercise and diet to boost energy, improve your mood, promote metabolism, and reduce the risk of developing chronic diseases is an asset by itself.
However, since the body is no longer similar to its 20-year-old self, you should incorporate a number of considerations and modifications in your diet and workout routines. Let's see how this can be achieved.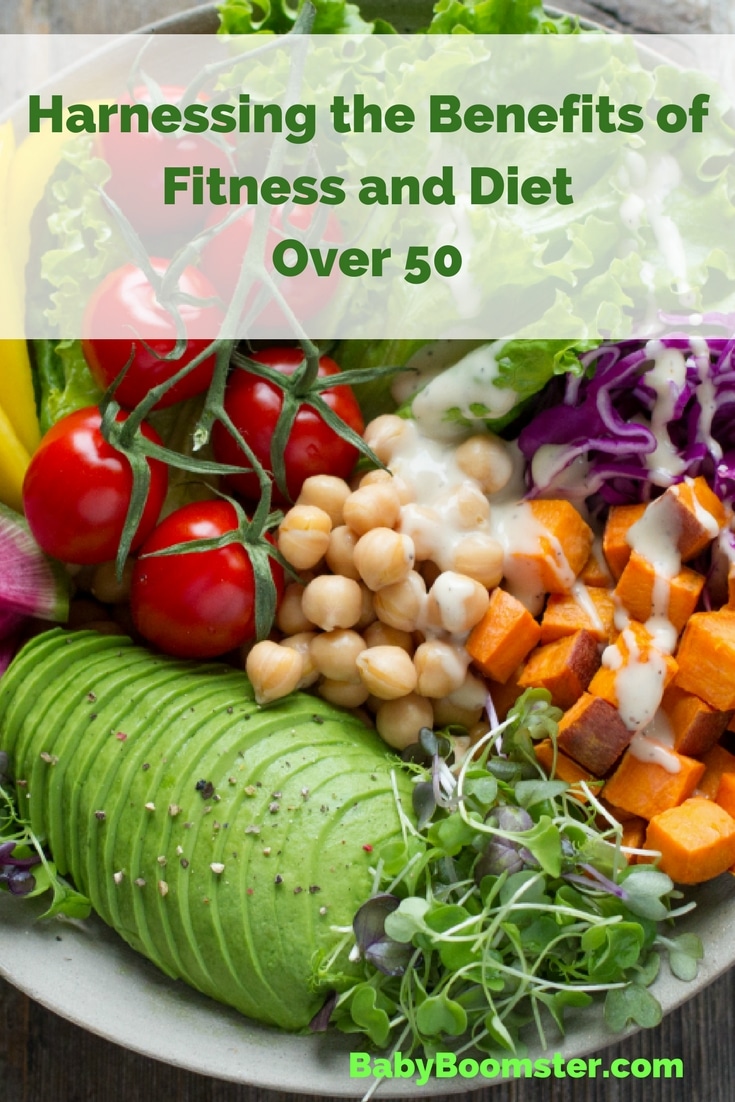 Original photo by Anna Pelzer on Unsplash
It is easy to slack on exercise, but don't
Health issues like bad knees, arthritis, backache, and slow metabolism are common among older adults. With the decline in fitness, it takes a higher level of inner strength to even start or keep up with workout routines. At this age, most people will sit back, relax, and await destiny or fate, but not you. Jilian Michaels, the famous fitness trainer, health and fitness author, and TV presenter on The Biggest Loser program that airs on NBC says exercise is the number one form of preventive medicine. Thus, you should strive to stay active by engaging in strength exercises like running, walking, and swimming whenever possible.
You may also enjoy: The 7 Best Online Exercise Programs for Women Over 50
With your doctor's consent, you may include strength training such as the lifting of moderate weights and cardio such as slow jogs, into your workout routine. Since your body has most likely suffered the brunt of everyday work, you need to maximize stretches to avoid the shoulder slump as well as muscle, joint, and back strain. The trick is to always stay active and find a fitness professional to guide and advise you on the dos and don'ts.
Eat healthy and in the right portions
As mentioned above, aging comes with slowed metabolism possibly due to reduced activity levels. This increases the probability of gaining weight, reduced absorption of nutrients into the body, and increased cholesterol levels among other age-related issues. Taking care of your diet has been proven to help a great deal in tackling these issues. A balanced diet is especially important at this point. A smaller portion of carbs, more proteins, and more vitamins with a special concentration on fiber-rich foods will keep you full, supply your body with all essential nutrients and keep your weight, blood sugar, and cholesterol levels in check.
Rather than the traditional 3-meal plan, a 5-meal plan for smaller food portions will allow the body enough time to digest the food and absorb the nutrients. You also need to drink enough water, at least 8 glasses every day. Do not snack after dinner, miss breakfast, or starve to lose weight, as all these are just fad diet myths that don't work, particularly for an older adult. The key to dieting is to maintain a healthy weight and to feel strong and energetic, rather than fragile and delicate.
Talk to your doctor or nutritionist about supplements
Contrary to popular belief, supplements shouldn't just be bought over-the-counter without a prescription. As harmless as it seems, doing so may actually be life-threatening in the long run. Only a doctor or nutritionist has the mandate to examine you, conduct tests, and establish if you need particular supplements. The most common supplements for people over 50 years include Vitamin B12, Iron, Vitamin D, and Calcium just to name a few.
Due to the reduced elasticity of blood vessels, it is advisable to cut back on processed foods, unhealthy fats, salt, and sugar intake. This reduces the risk of diseases such as hypertension, stroke, kidney disease, and heart failure.
Once you start following a healthy fitness and diet routine, you start feeling more energetic and vibrant, and everything changes for the better. To achieve this without suffering from burnout, the 60-year old personal trainer, Chris Zaremba, advocates for small incremental improvements. Set small attainable goals and follow them loyally, and your life will surely improve.
Click here to get the best at-home exercise equipment from GETACTV.com.
How have you improved your fitness and diet? Please leave a comment below.