There are so many benefits to dancing as you age, from social to physical to cognitive. Dancing is not just a social activity but is frequently used by medical professionals as a type of therapy. Dance is used today to treat many different conditions including eating disorders and depression. The benefits aren't only for younger people but for all ages. If you're over 50, you'll find that dancing will improve your physical well-being, create strong connections with others and increase your overall happiness.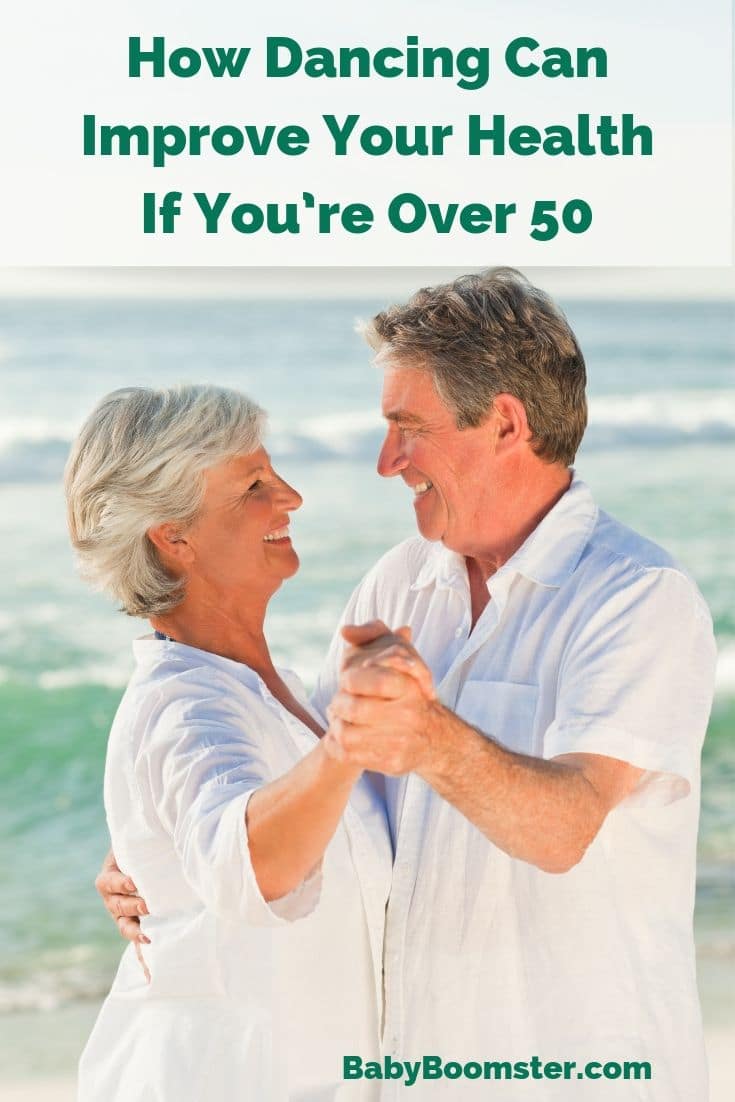 1. Improved strength, muscle function, and balance
As we age, it's normal for our bodies to lose their muscle mass and our coordination and balance are often diminished. This increases the risk of falls and injuries in day-to-day activities. Dancing can help prevent this occurrence. It's been shown that dancing not only improves strength and muscle functions in older adults but also increases their balance and flexibility. Those who took a multi-week dance program were found to have better posture and motor performance. This has been proven across multiple styles of dance.
2. Increased cardiovascular health.
Dancing also improves cardiovascular health which in turn decreases the chances of getting heart disease because it stimulates the blood flow throughout the body. Just being physically active encourages older adults to adopt other healthy behaviors like staying on top of their medications, eating a healthier diet, and taking on more social activities. It helps them feel more comfortable and aware of their body as they age.
3. Reduced risk of dementia.
A number of studies have shown a link between dancing and a reduced risk of dementia. A group of older adults was evaluated to see what activities had an impact on dementia rates. The conclusion was that cycling, swimming, and golf, did not reduce the risk of dementia. Reading and doing regular crossword puzzles reduced the risk by 35 to 50%, and those who ballroom danced frequently had a 76%! reduction in risk.
There were also studies conducted during a number of dancing sessions at retirement homes. Those who suffered from dementia found pleasure when they were dancing.
4. Cognitive benefits.
The cognitive benefits of dancing for seniors are less obvious than the physical ones, but they are still present. Early research indicates that dancing increases the brain's activity because it forms neural connections and improves the speed of the dancer's neural processes increasing their concentration. It can also reduce feelings of stress and depression and keeps the brain sharp. Ballroom dancing helps motivate your rapid decision-making which improves your cognitive health.
5. Creates social connection
In addition to keeping your body strong as you get older, dancing also provides benefits socially. A group of women over 60 who were interviewed by researchers, agreed that dancing made them feel more integrated into the community, led them to join charitable groups and activities, and introduced them to other like-minded people.
This has been seen in multiple countries and cultures across the world where dancing at any age is very popular. Dancing makes people feel more positive in general and improves the behavior and communication between participants, long after the activity is over. It also gives older people a space to express themselves and continue to develop personally.
If you're wondering what physical activity you want to pursue, consider taking a dance class. You'll find that your health, posture, and balance improve, and your social and cognitive well-being will benefit as well.