The Mediterranean Diet is touted as the healthiest way to eat on the planet but there are misconceptions about what it really is.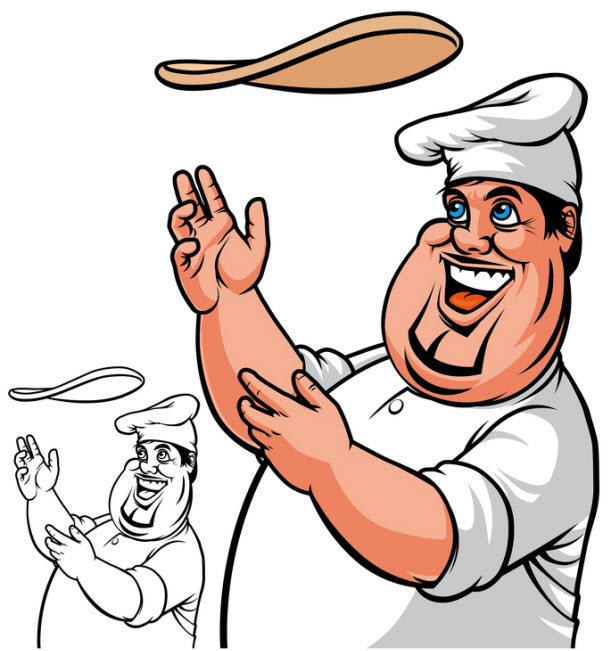 To be clear, the Mediterranean Diet is not a diet
It's a way of life that encompasses good eating habits and has been known to extend longevity.
When you think of Mediterranean food, your first thought might be Italian cuisine. Who doesn't love Italian food, right? It's my favorite! However, in America, Italian food could be a thick slice of "Chicago" pizza, a boatload of pasta, salami, or a submarine sandwich.
It's the same with Mexican food, which is derived from Spanish and Indigenous cuisine. I live in Los Angeles where American Mexican food is plentiful.  But, if you go to Mexico City or Los Cabos, the food is completely different. Authentic Mexican dishes are more "Mediterranean" in nature. Mexicans use plenty of fresh vegetables, herbs, hot spices, and fresh seafood. Sauces are lighter and naturally seasoned. 
Taco Bell doesn't come close, but we eat it because a talking chihuahua tells us we should. (nothing against chihuahuas – I had two I loved and they were always telling me what to do.)
What is true Mediterranean Cuisine?
A traditional Mediterranean meal consists of 80% fruits and vegetables, and about 20% meat. Heavy meat dishes are saved for special occasions like Easter or weddings. A typical dinner (or even breakfast) might be a bowl of homemade minestrone soup with bread.  Campbell's soup or Chef Boyardee would be a travesty.
Pasta is eaten as a side dish rather than the main event. It's less than half the portion size of what you would find on an American plate and the sauce much lighter. A friend once gave me a recipe for Fettuccine Alfredo. It called for 4 sticks of butter which's a good way to have a heart attack!
Just FYI: Fettuccine Alfredo originated in Rome in 1914 when restaurant owner Alfredo di Lelio made it for his nauseated pregnant wife. It never took off in Italy and is rarely found in restaurants there but it is popular in America.
Although many Italians now use boxed pasta, because more women are working, "authentic" fresh pasta is made from scratch with hard durum wheat, also known as "semolina" flour. It's higher in protein and gluten but doesn't cause as many digestive issues as U.S.-produced flour.
Olive oil is a Mediterranean staple and has excellent health benefits. However, it isn't meant to be consumed by the bucket full. It should be dribbled sparingly and not dumped into a recipe. Extra virgin cold-pressed olive oil is best for raw salads and vegetables and shouldn't be cooked because it has a low resistance to heat.
If you're cooking, use regular olive oil or an oil that's more heat resistant like grapeseed oil. Keep in mind that 1 Tbsp of olive oil is equal to 120 calories. You may want to buy higher quality and more expensive brands of imported olive oil from Greece, Italy, Spain, or Chile. That way you won't be tempted to use too much.
People in the Mediterranean region love freshly baked bread and eat it with practically every meal. However, you won't see them slather it with butter. They might enjoy it with a nutritious bruschetta spread, dunked in homemade soup, or dipped in a tiny bit of olive oil with high-quality Balsamic vinegar.
It's about HOW you eat your food
Those who live in the Mediterranean region savor their food for hours with family and friends. They take their time, have long conversations, eat slowly, and socialize. Americans love eating in front of the TV set, alone, or on the fly. If you're a Baby Boomer, like me, you probably remember sitting in front of the tube with a TV tray watching "I Love Lucy" and eating a Swanson's TV dinner. It may have been fun then but should be avoided now.
They also walk everywhere – to work, the market, and even late-night parties.
Drinking wine is a tradition. It's enjoyed during meals, rather than by itself, and is sipped slowly instead of chugging.
It's a good rule of thumb to limit your alcohol intake to 1 glass of red wine (5 oz) for women and 2 glasses (10 oz) for men per day. How many times have you downed a bottle or two of vino during a meal? Not only will excess alcohol damage your liver but it adds approx. 100 calories to your daily intake per glass. Men in America don't even think about putting away a 6 or 12 pack of beer during a football game. Sadly, the liver of heavy drinkers will deteriorate quickly with devastating results if they don't get help.
Enjoying a strong black cup of coffee in the morning is also common. You won't see a Mediterranean sipping a Caramel Macchiato, using an artificial sweetener like Splenda or artificial coffee creamer. A Mediterranean diet coffee creamer is usually steamed whole milk. (a good source of calcium) They savor their morning café au lait or cappuccino without artificial ingredients.
If you're lactose intolerant, almond or coconut milk are good coffee creamer options if they aren't pre-sweetened. If you like your coffee sweet, plain sugar is a better option than sugar substitutes. I often spoon organic dark chocolate powder and cinnamon in my coffee as it's brewing to flavor it.
Mineral water and water, in general, are essential components of the Mediterranean diet. Natural mineral springs abound in Italy and other countries in the region. They contain nutrients that have been steeped in volcanic soil, Some help prevent bone loss and have other health benefits. It's rare to see an Italian or Spaniard sipping Coke or Pepsi.
Zorba the Greek would be appalled if you took away his cheese. Cheese is an important source of calcium and is enjoyed throughout the Mediterranean. You won't see anyone there eating Velveeta though. (Did we actually eat that as kids?) Feta, Buffalo mozzarella, goat, and sheep cheeses are easier to digest for those who are sensitive.
Plain Greek Yogurt contains natural probiotics that aid digestion. It keeps the bacteria in your stomach under control and boosts your immune system. Mix it with fresh berries, walnuts, or bananas for sweetness, and avoid pre-mixed brands. Foods in European countries are never artificially colored. Beets or other vegetable products are used for coloring and Red Dye #2 is banned.
Pastries and other sweets in Mediterranean countries contain more fruits, nuts, and cream than in the U.S. and less sugar. Bring on the Baklava! Cupcakes have been all the rage in the U.S. but cookies are usually a better choice for dessert. Bake oatmeal cookies with dark chocolate chips if you must have something sweet.
Not all the countries or regions in the Mediterranean are alike when it comes to healthy eating. Chefs in Northern Italy and France use more butter and heavier sauces. Greece, (particularly Crete) Spain, Morocco, and Southern Italy serve the healthiest food and have the largest centenarian populations.
If you follow a true Mediterranean diet and avoid smoking, (a Mediterranean bad habit) you'll stay healthier and enjoy a happier life.
You may want to order The Mediterranean Diet Cookbook for Two: 100 Perfectly Portioned Recipes for Healthy Eating by Anne Danahy RDN. I like it because many Baby Boomers have empty nests and do not need recipes made for a large family.
This post was updated on 4/2022.
What is your favorite Mediterranean dish? Leave a comment below.