Do you have favorite family Thanksgiving recipes you make year after year? Even though my family is spread all over the U.S., we still use most of these recipes because they're so good. I always love to share them on this blog as well.
Thanksgiving has always been my favorite holiday whether it's filled with family members or it's just a few of us. That's because it's all about giving rather than receiving. Life may be hard sometimes but I know that I'm grateful for my health, my family, and life itself.
One of my favorite places to enjoy Thanksgiving is when we go to visit my brother who lives in Napa. It's gorgeous there in the fall after the grape harvest. And the wine is sublime. We don't go there every year, but when we do it's always special.
Enjoy these Thanksgiving recipes and feel free to pass them on to family and friends.
Roasted Turkey with Herb Marinade and Gravy with Mushrooms and Sherry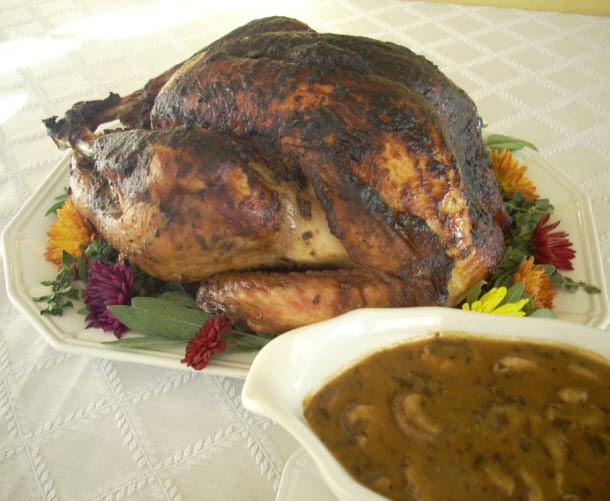 This herb-marinated roasted turkey recipe is the best turkey recipe I've ever made. A friend, who has since passed away, turned me on to it years ago. Since then, my family has made it a tradition to serve it for holiday gatherings because it's savory and so tasty! The 24-hour marinade is a combination of fresh herbs, lemon juice, mustard, and garlic. Leave it in the refrigerator at night and then roast it the following morning.
My brother sometimes smokes it outdoors. Either way, it's beyond yummy! You'll also find a recipe for mushroom gravy made with sherry on the same page that's a perfect complement for the turkey.
Click here to print out my turkey and gravy recipes.
Yam and Cashew-Peach Bake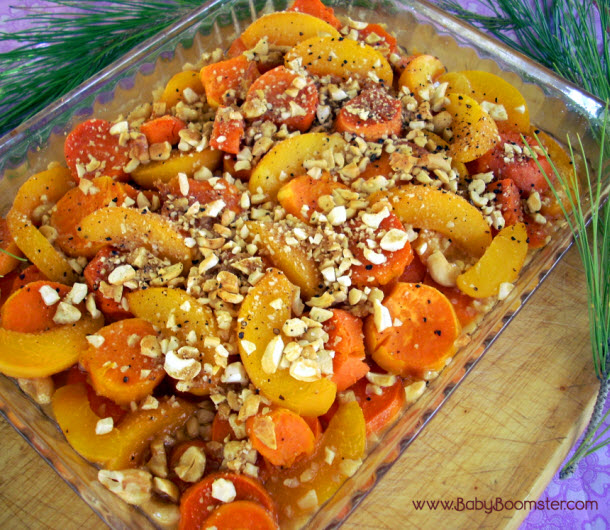 This amazing yam recipe was a part of a compilation cookbook that was put together by the parents of my children's preschool. That was 30 years ago but it was unforgettable. It's a brilliant mixture of peaches, yams cashews, and ginger. You can't get enough of it.
Click here to print the Yam and Cashew Peach Bake recipe
Herb Roasted Root Vegetables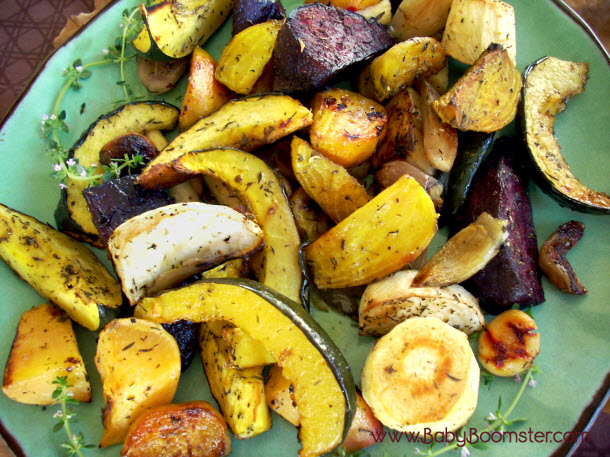 If you're looking for a vegetarian side dish for Thanksgiving or a fall dinner, try this colorful combination of root vegetables roasted with fresh herbs and garlic. My sister-in-law made it one year and I was hooked. It's a great way to try out all the delicious roots available during autumn.
Click here to print out this amazing Roasted Root Vegetable recipe
After Thanksgiving Turkey Soup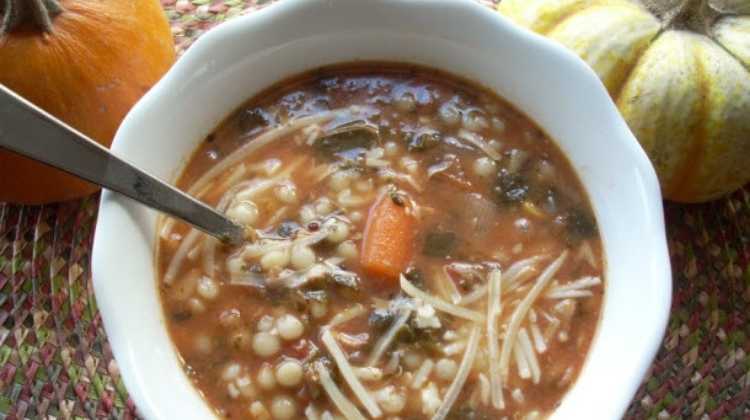 When your turkey carcass is almost bare, don't throw it away. Instead, use it to cook up a healthy pot of after Thanksgiving turkey soup. Soups keep you nourished and are great for trimming your waistline. This soup recipe is open for creativity because you can throw in whatever vegetables you happen to have leftover. A big pot of it will last you for days.
Click here to print out my After Thanksgiving Turkey Soup recipe
Enjoy your holiday season and happy eating!
Please share this image on Pinterest!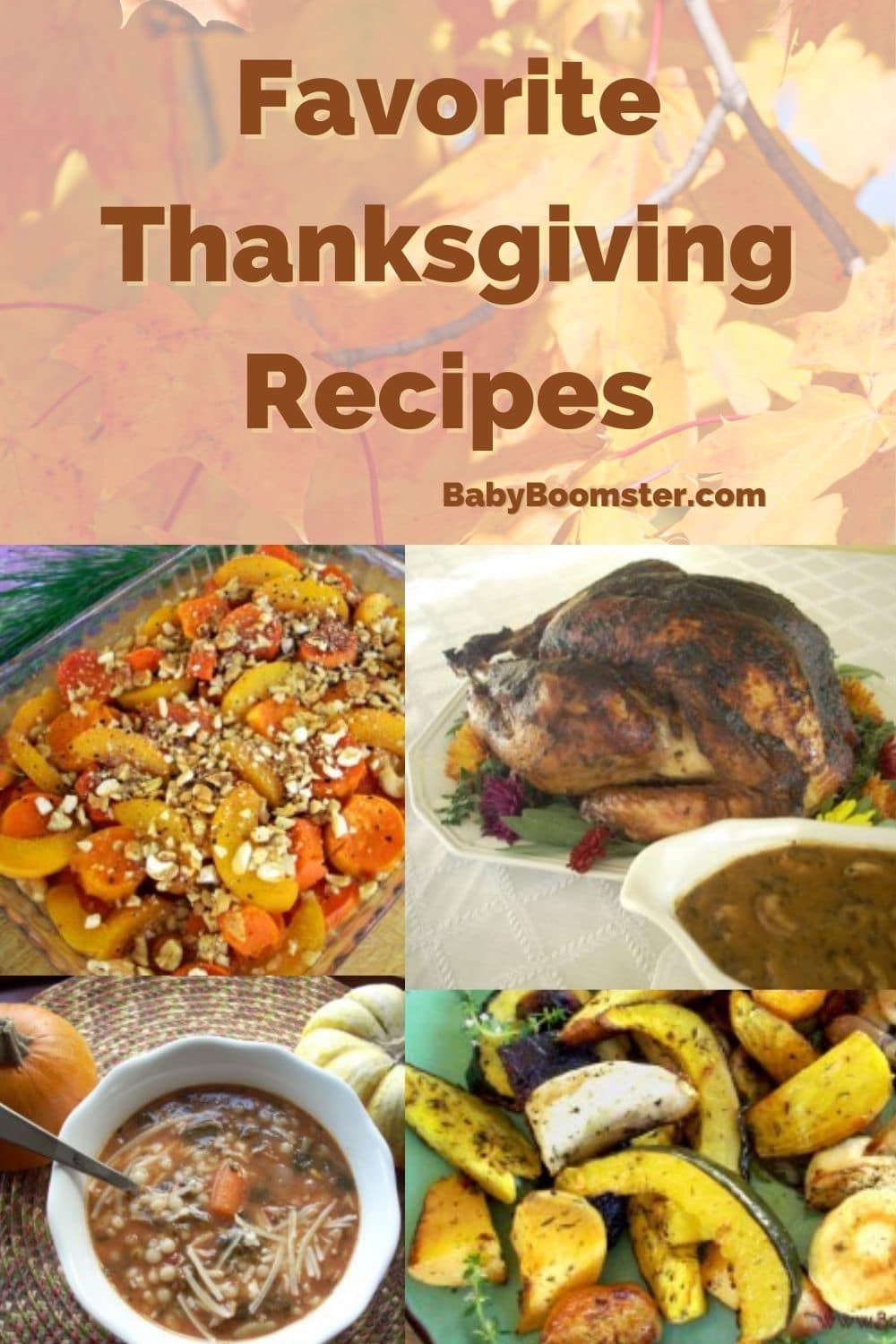 What' are your favorite Thanksgiving recipes? Please leave a comment below.