My friend Max Izenberg, author of Who Took My Chocolate Cake writes: "I came across an interesting comment the other day – "let's catch health instead of disease" – and that really triggered my thinking about health and wellness, especially as we get older."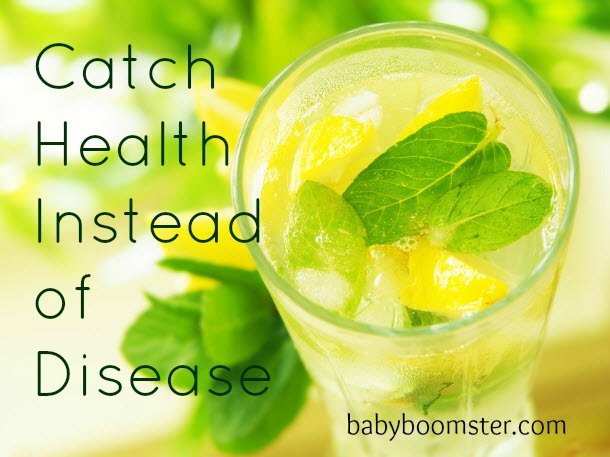 But how do we catch that elusive condition known as "health"? There is so much material written about it on a daily basis that the amount of information is absolutely mind-boggling. So how do we condense all this knowledge into our everyday activities so that we can all have good health?
Let's start with our food.
If you were to come into my kitchen, you will find that I follow a Mediterranean diet.  This consists of fish, seeds, nuts, olive oil, all those beneficial fruits and vegetables, and beans (I'm a big proponent of beans).  What I stay away from is sugar, unhealthy fats, processed foods, and meat.  For me, this makes an enormous difference in how I feel and consequently my overall health.
That exercise bike in my home gets a daily workout as I diligently pedal away 4-5 times a week.  Walking when the weather is good also is a favorite pastime, especially when walking with a friend.
And all that water – let's not forget what we drink. Soda is something that never inhabits my refrigerator, but green tea is plentiful in my cupboard and I make a point of drinking a couple of cups daily. And I add some lemon zest and also fresh lemon juice to every cup since that helps get rid of the oxidation which is a fancy name for rust in the body…a health killer.
So let's get with the program here – the healthy one that is – and on a daily basis practice some of these "healthy" ideas that will help to promote our health. And especially as the years go by, I am finding that latching on to health makes sense so that disease does not catch up with us.
Are there any healthy tips that you practice you'd like to add? Please leave a comment below.