Recently, AARP came out with an article called The New American Diet which I believe sums up what types of food to eat to lose stubborn weight and extend longevity after 50. Many of us Baby Boomers have struggled with excess weight as our bodies change and it's not easy to lose it without resorting to diet extremes. Fad dieting is dangerous and causes more problems than it's worth. Making simple changes in the way we approach eating for weeks makes much more sense.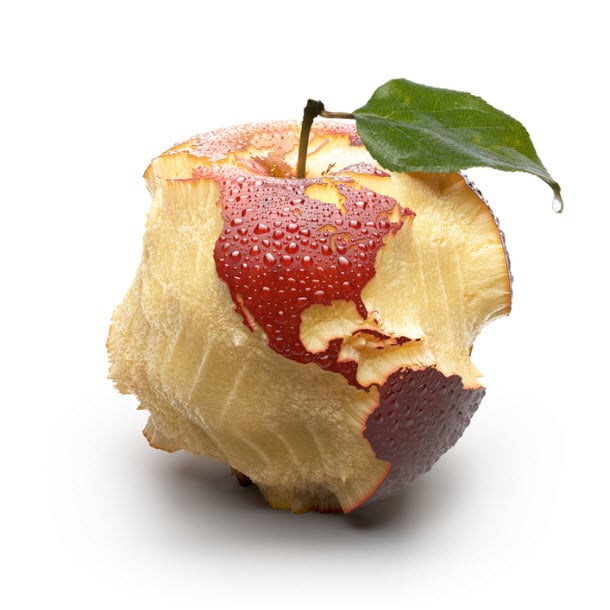 According to the article, which is based on studies of the effects of dietary and lifestyle choices and how it affects the incidences of cancer and other diseases, researchers found:
Eating whole grains reduces the risk of colorectal cancer.
Consuming red and processed meats increase the risk of getting cancer and inflammatory disease.
Drinking 2 cups a day of a caffeinated beverage like coffee or tea reduces premature death by 10 percent.
Dietary fiber helps to prevent heart disease
Drinking a glass or two of wine per day can reduce the risk of getting diabetes.
80 percent of cases where people have type 2 diabetes are related to weight.
Interesting note: Everyone is talking about gluten-free diets. However, in European countries, particularly in the Mediterranean, bread is a staple and is consumed widely without problems. American flour producers breed wheat to make it rise faster and to allow for high-speed mixing.
Store-bought loaves have extra gluten added to them. No wonder Americans are gluten intolerant! Instead of going completely grain-free, opt for heirloom varieties of wheat like Red Fife, or spelt and consider making your own bread from scratch.
A 2-week plan to lose stubborn weight and feel more energetic all around:
Eat a healthy breakfast every day like an egg sandwich, whole-grain cereal with low-fat milk, and a banana.
Drink more water. Dehydration is a major cause of medical problems in people over 50.   For 2 weeks only drink water and coffee as a beverage if you want to lose weight quickly.  Do not drink sugary soft drinks as they increase the risk of type 2 Diabetes.
Eat fish at least twice a week to help maintain brain function and to improve inflammatory conditions such as arthritis.  Fatty fish like wild salmon, tuna, sardines, and anchovies contain Omega 3 fatty acids.
Eat Whole Grains – Whole grains are filled with fiber as well as important vitamins and minerals.  Consuming them will cut your risk of heart disease, respiratory illness, and breast cancer.  Plus, contrary to popular opinion, it will help you lose weight.
Fill Up on Fruits and Veggies – They contain anti-oxidants and have a high water content, which is good for losing stubborn weight. The trick is to not smother them with sauces and unhealthy add-ons such as butter, sauces, or fat-laden salad dressings.  A good rule of thumb is to eat 80% fruits and vegetables and 20% protein, which is typical in Mediterranean regions. Eat a bunch of vegetables first with each meal and it will fill you up faster.
Eat low-fat dairy for its calcium and vitamin D.  Have a few bites of cheese on a whole grain cracker.  Try goat or sheep cheese instead of cow's milk because it's easier to digest.
Avoid "packaged diet foods."  They often contain sugar and are highly processed.
Other suggestions to lose stubborn weight include:
Sleep at least 7 hours per day
Eat smaller meals more often
Eat slowly and do not rush meals
Eat a bite of dark chocolate every day (I love that suggestion)
Take 10,000 steps per day
Eat small amounts of healthy raw nuts and olive oil
One suggestion in the article I don't particularly care for is chewing gum. According to AARP, chewing gum releases hormones that signal your brain that you're full. My objection is that it's a disgusting habit, especially for people who chew like cows. That's just my misophonia kicking in. (misophonia is when you go crazy listening to certain sounds like obnoxious people chomping loudly on gum)
To read the article from AARP in its entirety, CLICK HERE
Do you have any tips that have worked for you to lose stubborn weight?