The National Institute of Health reports that about 80 percent of adults experience back pain, with one in four experiencing it at least one day every three months. Risk factors include age, fitness level, diet, heredity, race, disease, smoking status, and work-related risks. Many instances are stress-related.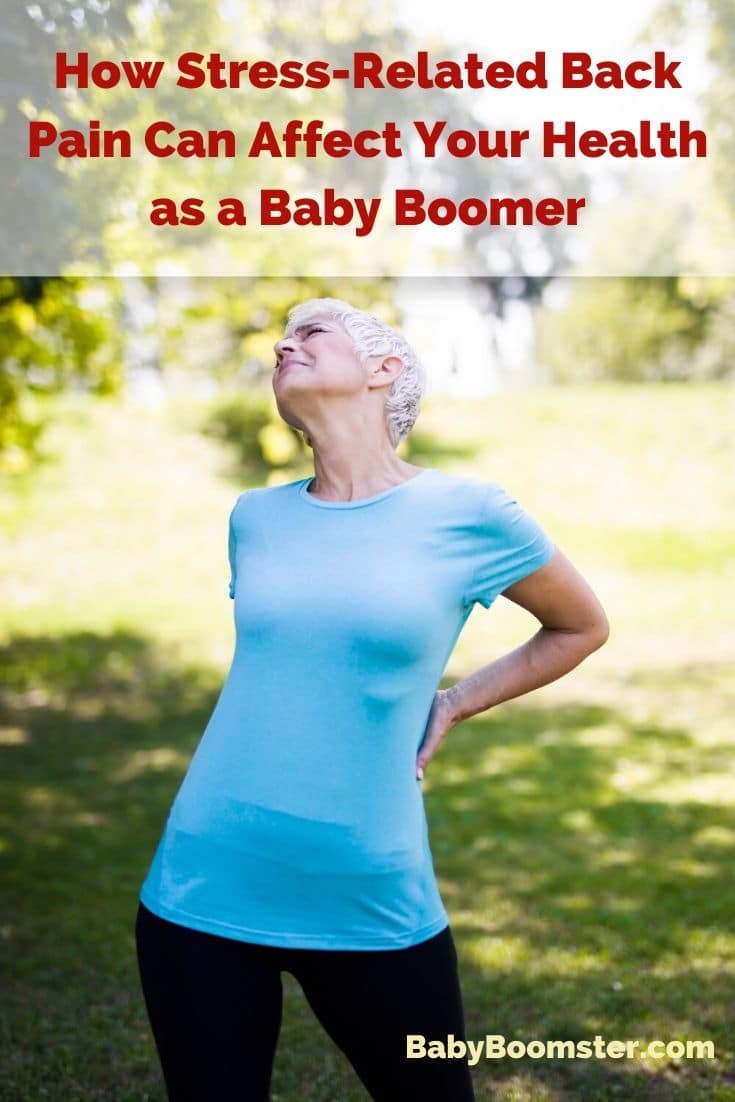 Baby Boomers are beginning to feel the effects of stress-related back pain as they age. Those who are overweight, not physically fit, or physically inactive are more prone, as are people with a hereditary predisposition to arthritis that affects the spine or other spinal conditions. Lifestyle conditions that cause it include jobs lifting, pushing, pulling or sitting all day. If you ask anyone, they'd probably say they're no stranger to stress.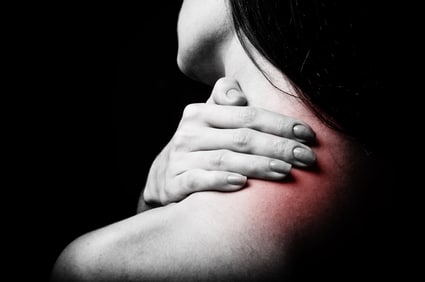 Causes of stress-related back pain
Doctor Sarno who termed stress-related back pain as Tension Myositis Syndrome, (TMS) attributed stress-related back pain as being caused by strong unconscious emotions including anger and rage. It's common in people with strong drives to succeed, who take responsibility and are strongly self-disciplined and motivated. Some are also inclined to be compulsive and self-critical. He claims these impulses cause physical changes that cause back pain, such as constricted blood vessels, a decrease in oxygen to the spinal area and a buildup of waste products in muscles.
These physical changes, brought on by emotional stress, in turn, cause muscle tension, spasms and back pain that lead sufferers to seek treatment from specialists. The National Institute of Mental Health reports that there are different kinds of stress, including routine stress, sudden negative stress, and traumatic stress, but the body responds to it in similar ways, including emotional and physical reactions.
Back pain is related to anxiety and vice versa
Pain is a common symptom of anxiety, according to the Anxiety and Depression Association of America. The Association reports that people with conditions like arthritis commonly experience anxiety, depression and mood disorders and that people with anxiety disorders commonly experience back pain from illness, accidents, and infections. While anxiety disorders are difficult to treat, the ADAA reports that treating anxiety can also relieve accompanying pain. Everyone experiences stress at some point, but the important part is to seek treatment before it causes you bodily turmoil.
Anxiety treatments that also relieve pain
The ADAA also reports that medication, cognitive-behavioral therapy, relaxation techniques and lifestyle changes prescribed for anxiety may relieve back pain. While cognitive-behavioral therapy isn't specifically for pain relief, the way it changes how patients feel about their condition by giving them a feeling of control over their situation helps relieve psychosomatic symptoms.
Lifestyle changes that can reduce stress and back pain are easier to implement in small steps. Exercise, sleep, and proper nutrition can all be brought into your life one day at a time. Many who change their lifestyle completely overnight find it can exacerbate their stress and anxiety, making the situation worse. Do your research and find tips and suggestions that interest you.
Ending back pain
An excellent book to help you cope with back pain in any form is called Ending Back Pain: 5 Powerful Steps to Diagnose, Understand, and Treat Your Ailing Back by Jack Stern, M.D., Ph.D. He offers scientifically grounded solutions including stress-related techniques as well as diagnostic self-tests, research, case studies, and treatment options.
This post was originally published on 2/6/14 and was updated on 1/8/20.
Do you have stress-related back pain? How do you deal with it? Please leave a comment.