Making yourself a priority can seem challenging in the hectic world of work, errands, bills, and the general responsibilities we encounter day to day. As life keeps you busy, you might find yourself only checking into a doctor's office when something is wrong. This can be a dangerous habit to get into — especially as you get older. Taking the time to utilize the preventative healthcare options available today is an essential component in helping you avoid life-changing illnesses and complications.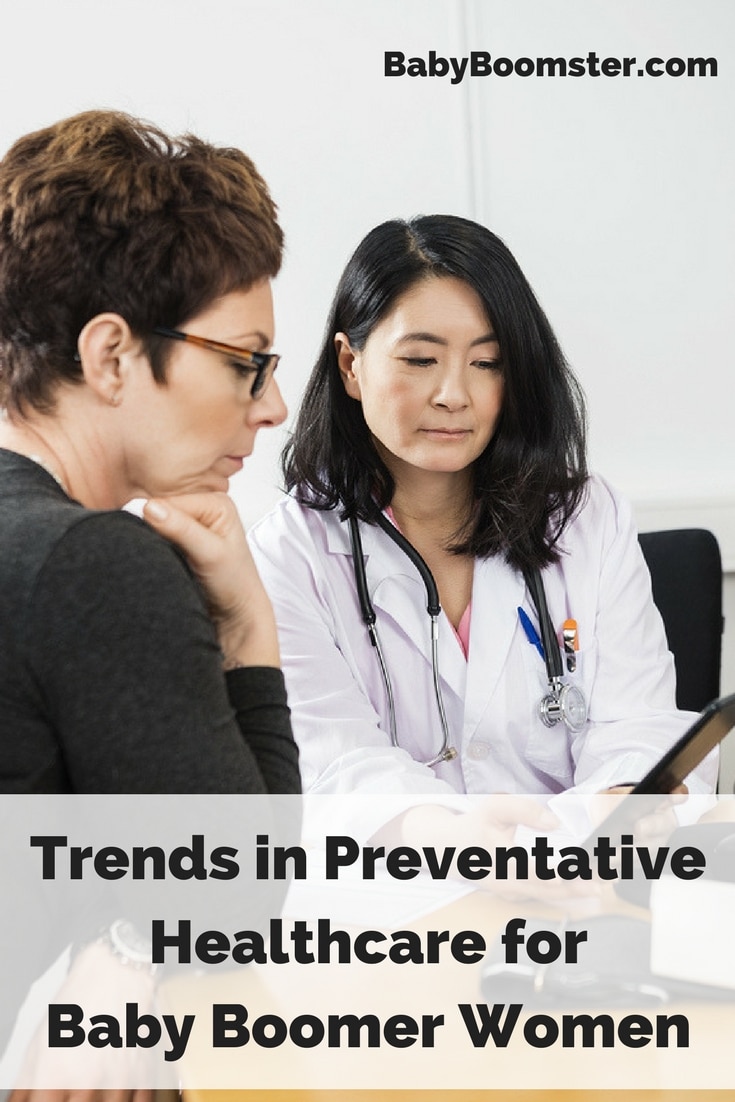 Accessible preventative healthcare
In attempts to better meet the needs of the aging Baby Boomer generation, healthcare practices and services have begun making important changes to provide more accessible healthcare. As the experts at George Washington University put it, "Change is the one constant in our society. As the world changes, the healthcare industry must evolve to meet new needs and provide care." Unfortunately, there has been a significant decline in medical professionals entering the workforce, but technology is attempting to fill in those missing gaps.
These important preventative healthcare alternatives are continuing to expand and evolve, allowing many of us to have more flexibility with how we take control of our health. For example, technological advancements are now making it easier to provide remote care to those living in rural communities or have mobility barriers that can prevent them from visiting their doctors. Patients can now connect with medical professionals online and over the phone in order to discuss health concerns and issues. Many people can even Skype with doctors in order to get that important face-to-face interaction without having to leave home.
There is also further healthcare accessibility thanks to our smartphones and other wearable devices, such as the Garmin or Apple Watch. With a wide variety of health and wellness apps to pick from, Arizona State University states that technology is now "empowering individuals to monitor and analyze key health indicators like heart rate and activity and stress levels." Furthermore, it's now much easier to track our fitness, sleep patterns, and even check blood sugar levels with smart devices. This means as technology grows, so does our power to prevent future diseases and illnesses.
It's a win-win!
If you haven't already by now, it's time to start embracing those annual physicals provided by your physician. As we age, it becomes even more important to take advantage of the preventive health services available through Medicare or other health insurance such as free annual mammograms or cervical cancer screenings. Screenings are an important factor in catching and treating life-altering health problems early on.
It's also important to be getting regular STD testings as studies show that people, "55 and older are seeing an increase in sexually transmitted diseases (STDs)." The good news here is that Baby Boomers are enjoying active sex lives, which is an important component for enjoying a healthy lifestyle! The bad news is, unfortunately, the harmful consequences of having unprotected sex. It's likely that most individuals over the age of 55, without the risk of an unexpected pregnancy, are forgoing important safe sex practices. However, no matter how advanced technology gets, we are not invincible, and you can still get dangerous STDs at any age. That's why it's important to take all the necessary measures to ensure that you can (safely) enjoy all those unforgettable moments in life.
Taking the time to focus on yourself isn't selfish — it's necessary! Life happens, but staying on top of your health will help make sure you don't miss any more adventures.