Welcome to the best years of your life! This is the time to really focus on you. Self-care and wellness go hand-in-hand. When you practice self-care on a regular basis, you will feel healthy and happy for many years to come. But when you're over 50, self-care might look a little differently than it did 30 years ago.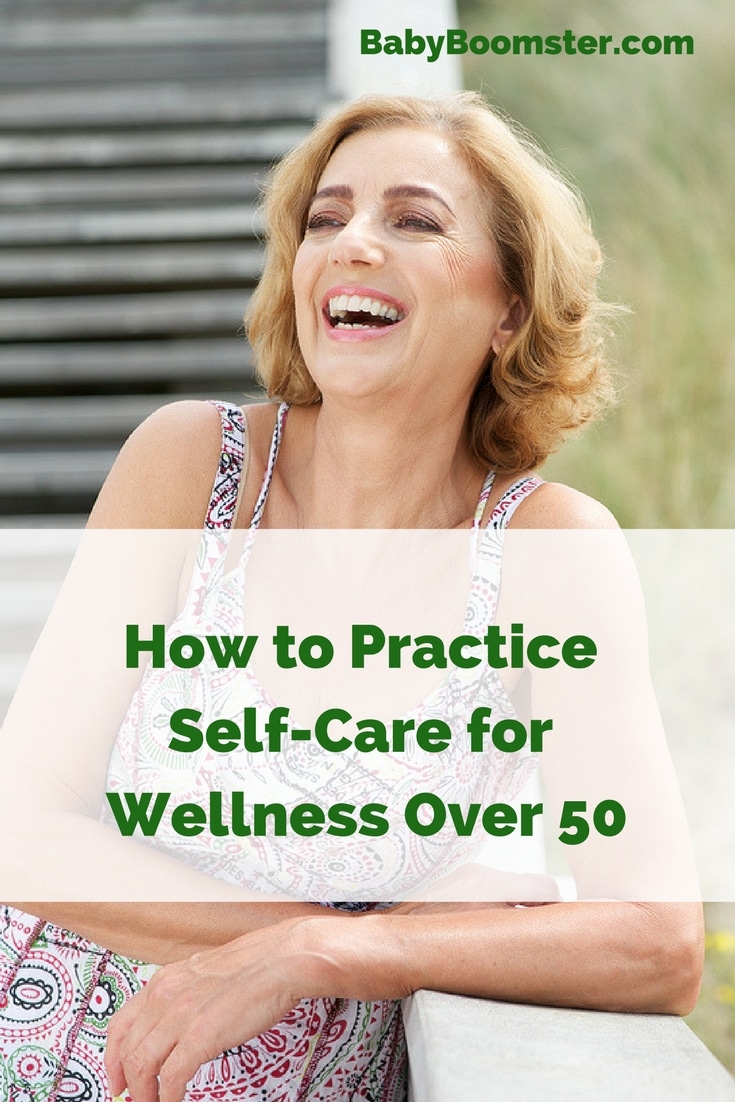 Now's the time to learn what you need and practice it every day. Self-care for wellness in your 50s and beyond consists of clean eating, getting plenty of rest, and setting boundaries so your needs don't fall by the wayside like they may have in the past. Let's dive into the most important practices for self-care.
Eat Clean
You've probably been dieting most of your adult life. But strict diets and depriving yourself of the finer things in life won't necessarily get you into your 90s. Eating clean means eating wholesome, nutritious foods; and it results in eliminating the need to diet, count calories, take supplements, or do a regular cleanse.
Clean eating, as long as it doesn't involve beating yourself up over a little indulgence, is a great way to practice self-care. When you eat clean, you feel happier and more energetic. Your skin will glow and you're likely to lose a few pounds without stressing over a diet. Here's all you have to do to start eating clean:
Avoid processed foods
Avoid sugar
Eat lots of fresh fruits, vegetables, and healthy fats
Try to only eat lean protein, grass-fed beef, and mercury-free fish
Eat fermented foods high in probiotics like plain yogurt, pickles, and sauerkraut
Drink lots of water
Depending on where you live, it can be tough to eat clean in the winter. Not only are you bombarded by holiday treats, but it's also harder to find fresh produce. But there are lots of great fruits and veggies that are available year-round. Winter produce like kale, carrots, Brussel sprouts, and squash can be easily found at your local farmer's market.
Rest
While physical activity and light exercise are very important, the rest is right up there on the list of excellent self-care practices. If you have trouble sleeping, natural remedies are a great way to aid sleep without impacting your wellness.
Bedtime yoga and essential oils like lavender can help you feel sleepy. Dab a little onto your pillow at night and skip the sleeping pills. Over-the-counter or prescription sleeping pills might help your troubles short-term, but you can quickly become dependent on these. Finding natural sleep replacements will be the most beneficial to your overall health and wellness.
Did you know some carbs can actually help you achieve a good night's rest? Yes, carbs from healthy whole grains can factor into your clean eating and other wellness goals. You don't want to go to bed on a full stomach, but eating carbs that contain tryptophan with dinner can help you relax and feel ready for bed. Tryptophan is the chemical in turkey that makes you feel so sleepy after Thanksgiving dinner, but it's also found in brown rice and quinoa.
Set Boundaries
Clean eating and rest are essential to wellness over 50 and beyond. But as a woman who likely spent most of her life caring for others, it can be hard to suddenly draw boundaries in life. However, it is essential to self-care and wellness.
At this stage of your life, it's important to prioritize your wellness. Whether it's family or work, setting boundaries will ensure that you continue to feel you've taken care of your responsibilities while still caring for yourself.
Achieving this might look like an honest conversation with your loved ones about what you can and can't do for them, or setting strict working hours and committing yourself to stick to them. If someone is crossing a boundary and asking for more than you can give, just remember it's okay to say no.
Commit to making self-care an important part of your health regime
You're beginning a new and exciting chapter in life. For many people, these are the years we all look forward to. To fully enjoy them, make sure and prioritize self-care and wellness by eating right, getting plenty of rest, and setting boundaries.
What do you do to take care of YOU? Please leave a comment below.