Every pet owner can attest to this – having furry animals around can make people happier, even some studies have shown that people who have pets are likely to have lower stress levels, decreased feelings of loneliness, and better health overall.
Here's a guide about pet ownership for seniors. We'll talk about the amazing benefits of owning a pet and how people can choose the best pet for them and take care of it.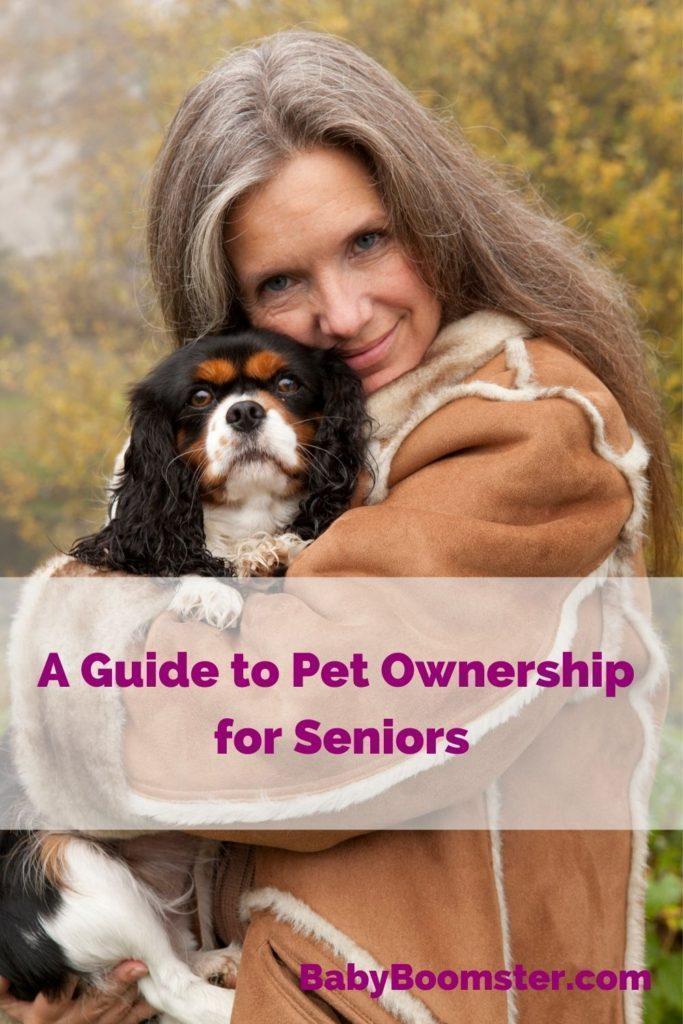 Benefits of Pet Ownership in Seniors
Boosts Immune System
Living with pets provides certain health benefits. Believe it or not, caring for a pet can boost one's immunity. According to some studies, petting a dog for just 18 minutes can raise the immunoglobulin A (IgA) levels in people's saliva, which is a sign of robust immune function.
Helps Overcome Depression, Anxiety, Or Loneliness
Needless to say, pets make us happy. Pets, especially dogs and cats, can help relieve anxiety and depression, and improve mental health.
One reason for this is that pets fulfill the basic human need for touch. Stroking, hugging, and touching an animal can soothe a person when he or she is stressed or anxious.
Pets also provide companionship, which many people look for. Companionship reduces isolation and loneliness which trigger symptoms of depression. Coming home to a wagging tail or purring cat is so heart-warming.
Lowers Blood Pressure
Having a pet is good for our hearts too. Many people suffer from heart diseases. Fortunately, there are many ways to fight heart disease, and one of which is owning a pet. Some pet owners tend to have lower triglyceride and cholesterol levels, according to research.
Decreases Stress
Owning a pet encourages people to be more active. When you have a dog, you have a reason to go out for a walk in the morning, stroll around the park, and even go out for a quick hike.
Aside from walking your pet, other aspects of pet care promote physical activity. These include training, running errands, pet sitting, etc.
How To Choose a Pet
When choosing a pet, there are a few important factors you need to consider, such as your time, space, and mobility concerns. Some animals require special attention, like puppies. Others can be quite low-maintenance, such as a cat.
How Old Is The Pet?
Younger pets will require more time and effort for caring, but they can be so sweet and charming. Puppies are also very adorable and will bring more loyalty to the owner if they are raised at a young age.
However, if you don't think you have enough energy and time to take care of a young pet, choosing an older pet is also a good idea. Older pets are more likely to be trained already, so you need not fuss about potty training them or teaching them basic obedience.
What's The Animal's Personality?
Many people think that small dogs are best for seniors. However, do note that some small breeds are extremely high in energy and may require a large commitment to be properly trained.
Are you looking for a lapdog type who would be content to sit with you on the couch and watch TV? Or do you prefer an energetic dog that will encourage you to be more physically active?
Lastly, consider the pet's personality. Even though dog breeds are associated with certain temperaments, every dog has a unique personality.
How Are You Going To Keep Your House Clean?
Keeping your house clean even with a pet is possible. However, do note that some breeds shed more hair than others. If this is a concern to you, choose a low-maintenance pet.
It's also important to reconsider your cleaning routine, paying special attention to your kitchen. Since dogs or cats can bring dirt and germs from the outside to your house, disinfecting kitchen surfaces is crucial to prevent potential health problems.
How to Care for Pets
Use Automatic Feeders And Water Dispensers
Caring for a pet doesn't have to be time-consuming or exhausting. Make your life easier by investing in tools like automatic feeders and water dispensers. They are a great solution for senior pet owners as they reduce the number of times you have to refill dishes. (Note: It's important for your pet's health to clean pet refill dishes frequently)
Find A Vet That Does House Calls
When caring for a pet, a reliable veterinarian is your best friend. Some vets make house calls. Look for one so you don't have to take your pet to the clinic in case they need a health check.
Check available free meals for pets. Some organizations offer "meals on wheels" for pets. Some even provide free grooming, dental care, and temporary shelter services.
Don't Hesitate To Ask Help
Too tired to take the dog out for a walk? Need help grooming your pet? Forgot to buy puppy food? Don't be embarrassed to reach out to your neighbors and friends for help. Many people enjoy taking care of pets and would be happy to help out.
Conclusion
Pets can play an important role in our lives as we age. They give us unconditional love, loyalty, and affection. Undoubtedly, they make some of the best companions. What's more, they bring amazing benefits to our physical and mental health. That is why pet ownership is encouraged among seniors.
However, choosing the pet that fits your lifestyle is important. Taking into account the pet's age, personality, and needs are necessary when selecting the best pet for you.