High School will always be an important time in our lives and most of us remember it with fondness, nostalgia, awkwardness, or sometimes regret.  Since then, many of us have stayed connected through Classmates.com for reunions and news of our former schoolmates.
Classmates
I was excited to partner with Classmates.com®, to write about my experiences on the site. Did you know it was the very first online social network founded in 1995? What has always impressed me is how they've managed to organize and connect high school alumni everywhere with fond memories of the good old days.
My high school memories
I graduated in 1971 from Costa Mesa High School in Orange County, California. Although I wasn't considered to be "popular," I had the time of my life as one of our school's "drama freaks." The theater department at our school, and its wonderful teacher Miss K, is what inspired me to pursue my career as an actress.
You may also enjoy reading: High School Classes That Made Us the Baby Boomers We Are Today
I created a Classmates.com account years ago and have always found it intriguing to click on the names of former class members to see what they've been up to.  I moved away from Orange County in the mid-'70s to Los Angeles and haven't been back to visit my old neighborhood. I lost touch with most of my high school friends and have always been curious to know what became of them.
I attended my 10th and 30th reunions but skipped my 40th because I was in the middle of moving. The real reason was I thought I was too pudgy. My 50th is coming up soon. It's hard to believe we're that old!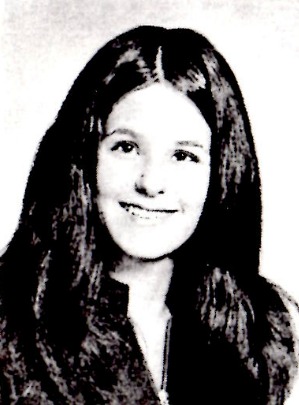 School chums of note
We had some celebrities in my class. One was Dan Quisenberry who became a top pitcher for the Kansas City Royals.  He died tragically in 1998 at the age of 45 from a brain tumor. I remember he was always a sweetheart. Another was Benito (Benny) Ricardo who played football for several NFL teams including the Buffalo Bills, Detroit Lions, New Orleans Saints, Minnesota Vikings, and San Diego Chargers. He now works as a stand-up comedian which wasn't surprising because he was always the class clown.
Reunions
I didn't get involved with planning reunions but several class members have organized parties, picnics, and get-togethers. Classmates.com allows reunion planners to send out invitations through its system, which is much easier than trying to maintain and organize lists on your own.
If a member of your class moves or changes their email address, all they have to do is update it on the site. Classmates.com has the largest library of high school yearbooks (over 300,000) anywhere online. You can flip through them on the website or purchase a hard copy and have it shipped to you. If your physical yearbook was destroyed in a fire or flood, your dog ate it, or your mom threw it in the trash because it had racy autographs you can easily replace it.
I've always enjoyed looking through our class yearbook to see our ridiculous hairstyles, how cute and skinny we were, and to remember friends and teachers I haven't seen for decades or who have passed into the great beyond.
Each class has listings of former students organized by maiden names for women. If you're looking for a girlfriend who got married, she'll be easy to find. Plus, you can look at their personal profile to see what they've been up to all these years.
After each person's name, there are several icons. I like to click on them to see their photo, story, location, where they are in the yearbook, and what's on their bucket list. I'm still waiting for one of my best friends to show up on the site. She seems to have disappeared from the face of the Earth.
Did you ever notice that many of your class members especially women, post photos of their kids and their pets, but not that many of themselves as they age? I say, go ahead and let it all hang out. We're all the same age.
Classmates.com is FREE to sign up.  Its goal is to reconnect high school friends by reigniting the memories that have made each of us what we are today. All you have to do is provide your name, date of graduation, birthday, and email address. A free membership allows you to create a profile, look at the profiles of other members, participate in group discussions, use event planning tools, and post photo albums.  Premium membership will let you send messages to other class members and see who has visited your profile.
If you don't already have a Classmates.com profile, I urge you to sign up here for a FREE membership or visit the site to see who is listed.
Happy high school memories.
This post is sponsored by Classmates.com with compensation but all my opinions are my own.