It doesn't seem that long ago that I was walking the quad of Costa Mesa High School in my mini skirt and go-go boots but this year our 1971 graduating class celebrated our 50-year high school reunion. That's half a century and just the thought of it seems insane.
I wasn't what you would call "popular" in high school as I wasn't a cheerleader, on the drill team, or a member of the student council. Instead, I hung out with the drama "freaks" and acted in all the school plays. Most of my drama friends were a year or two younger than me.
10th Reunion
Each time a reunion rolled around I wasn't sure I wanted to attend. I went to our 10th reunion with my late husband and purposely wore a flamboyant outfit just to be different. My high school was in conservative Orange County, and I had been living in LA since the mid-70s, fully entrenched in the film industry.
I was shocked at how many classmates gained weight and looked older even though 10 years out of high school hardly made them ancient. Some already had teenage children because they had shotgun weddings at age 16. I was still acting on stage and my kids didn't come along until a few years later.
30th Reunion
Our next reunion was our 30th and it was a month after my husband died at age 49 from a brain tumor. My pre-teen kids and a girlfriend I knew from high school had just spent a week in Hawaii to relax after the trauma. The event took place at the Balboa Pavilion in Newport Beach, where I got married 23 years before.
We all sat at tables, but I was disappointed there wasn't a presentation. I was expecting to hear about everyone's accomplishments but instead, we spent the evening chatting with the people we were sitting with. The husband of one of my classmates crudely tried to pick me up. I felt sorry for her and didn't know if she knew he was such a pig.
There was a memorial poster with a list of our classmates who had died over the years. A few guys met their maker in Vietnam, some died of disease, and a few overdosed because drugs were a big thing when we were young.
40th Reunion
By the time our 40th reunion rolled around a few classmates were on Facebook and started a reunion group for our class. People who I never hung out with in school suddenly became friends and it was fun hearing about what they were up to. I had put on more than a few pounds and, being an actress, was vain so I didn't want to show off my flab.
It turns out I had to move out of my (2008 debacle) foreclosed home the weekend of our high school reunion. That was a good excuse to skip it and I attended vicariously through the photos that were posted on Facebook.
50th High School Reunion
During the 10 years before our 50th high school reunion, more classmates had joined our Facebook group including a few I hung out with in high school. However, the extreme political division in the last 5 years came into the mix. People who had been laid back and progressive in the 60s and 70s were now anything but. It was awkward and I purged a few obnoxious classmates from my feed.
As our 50th high school reunion got closer, and COVID was still an issue, our event venue went from a country club to a local restaurant with only about 30 people slated to attend. I decided to go but was really excited when I found out my best friend in middle school and high school was going to be there. Another classmate had called her up and encouraged her to come.
We hadn't seen each other in over 40 years due to life happenings, moves, distance, and the fact that I'm lousy at keeping in touch. She was still living in the same home she grew up in. I've moved 27 times in my lifetime. I only know this because someone on Facebook asked, "How many times have you moved?" and I counted.
When I saw my best friend, it was like 40 years had never gone by and we reminisced about all the fun times we had together. My group of "true friends" sat smack in the middle of the table, so we didn't feel like wallflowers as we had in high school.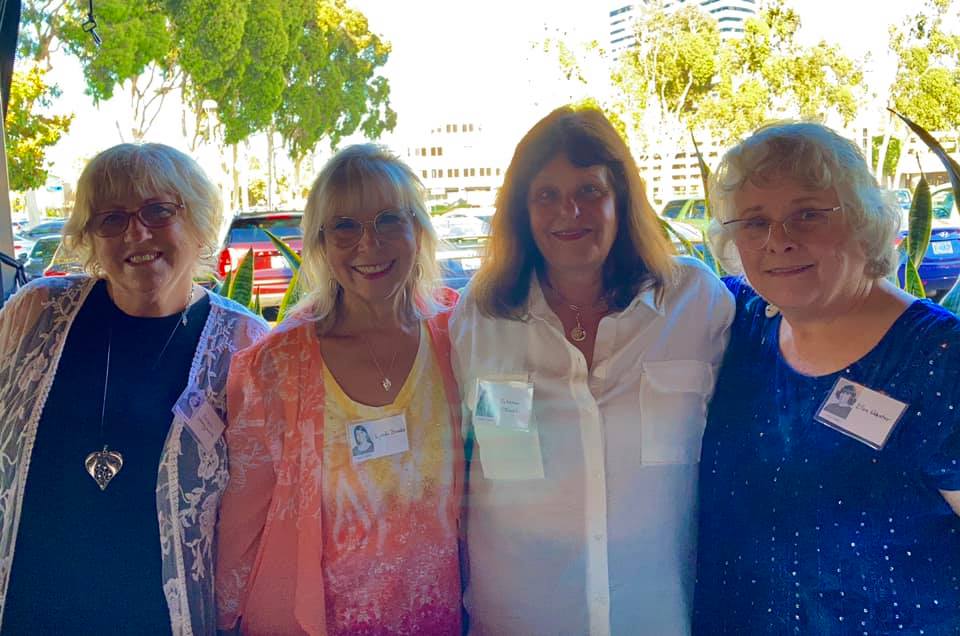 One classmate arrived who had been an NFL football player for the Lions, Saints, Vikings, and Chargers. He later became a stand-up comedian and was one of our success stories. We also had a very popular National League baseball pitcher for the Kansas City Royals in our class who died of a brain tumor in 1998.
Beach memories
I drove to the reunion from Los Angeles to the OC with my "soon to have cataract surgery" eyes and stayed overnight at a Best Western Hotel so I didn't have to drive back at night. The next morning, I visited my teenage stomping grounds in Newport Beach for some sea air and the courage to drive home with cloudy aging eyes.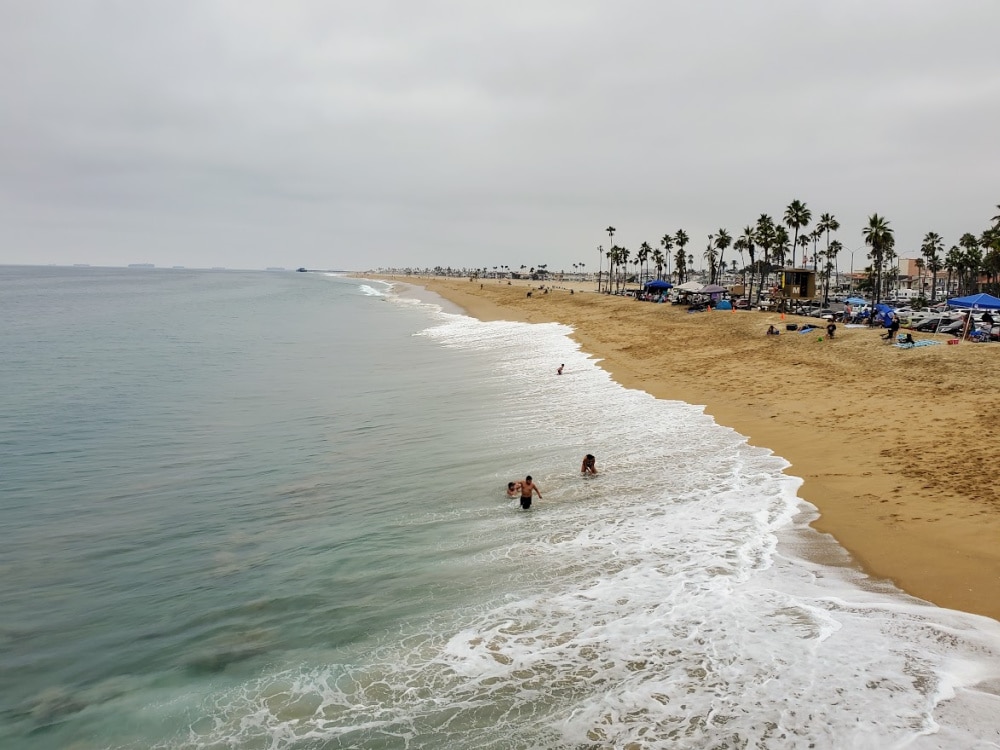 We had a blast, and I was grateful to see my friends again. I also want to thank Facebook for bringing together both my "true high school friends" and the "popular kids" who are now friends online.
Have you attended any of your high school reunions? What were they like? Or why did you skip them? Please, leave a comment below.