Below are photos of some of the crazy things you may remember growing up as a Baby Boomer. For me, they bring back the nostalgia of carefree days during simpler times. At least they were simpler for us until we grew up to be adults. We watched men walk on the moon, wore flowers in our hair, and drank, and ate some really weird stuff.
Even though the past is behind us, it's fun to remember those oddball things that twerk our memories and make us smile.
The book below is a classic recipe book that my mother had. It was a bible for housewives with everything they needed to know about how to please a man. Included are what to wear when cooking and how to behave. Pretty funny and a great piece of history.
The Space Program was always cool.  It's hard to believe that we put a man on the moon in the '60s.
Oh, the wonderful things that were marketed to us as "real" food! We were at the beginning of the health crisis in this country. Does anyone still drink Kool-Aid?
I was taking a ride through the hills of the San Fernando Valley in Los Angeles and stumbled on this classic car. (with flat tires) This car is so "sock it to me!"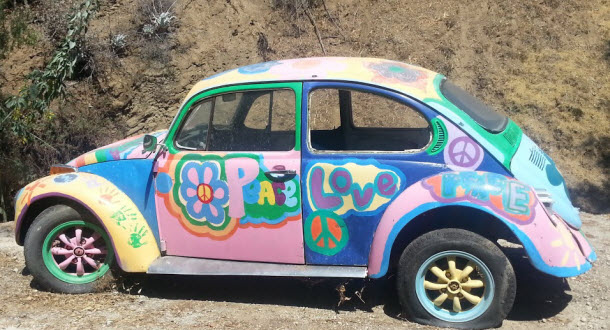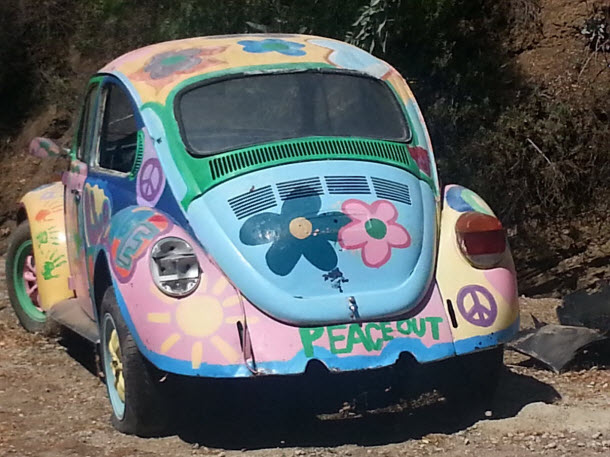 OMG! Did you ever get drunk on this wine in high school? Some of my high school friends on Facebook remember it fondly although it wasn't so fun the next day. I also remember drinking bottles of Spanada. But at least it was tame compared to other stuff people were ingesting during that time.
What other nostalgia do you remember when you were young? Leave a comment below.