A little champagne can't hurt . . . right? But have you ever made soup out of it? This cold fruit soup made with champagne, green melon, and citrus juices is delightful on a warm day.
Enjoy this recipe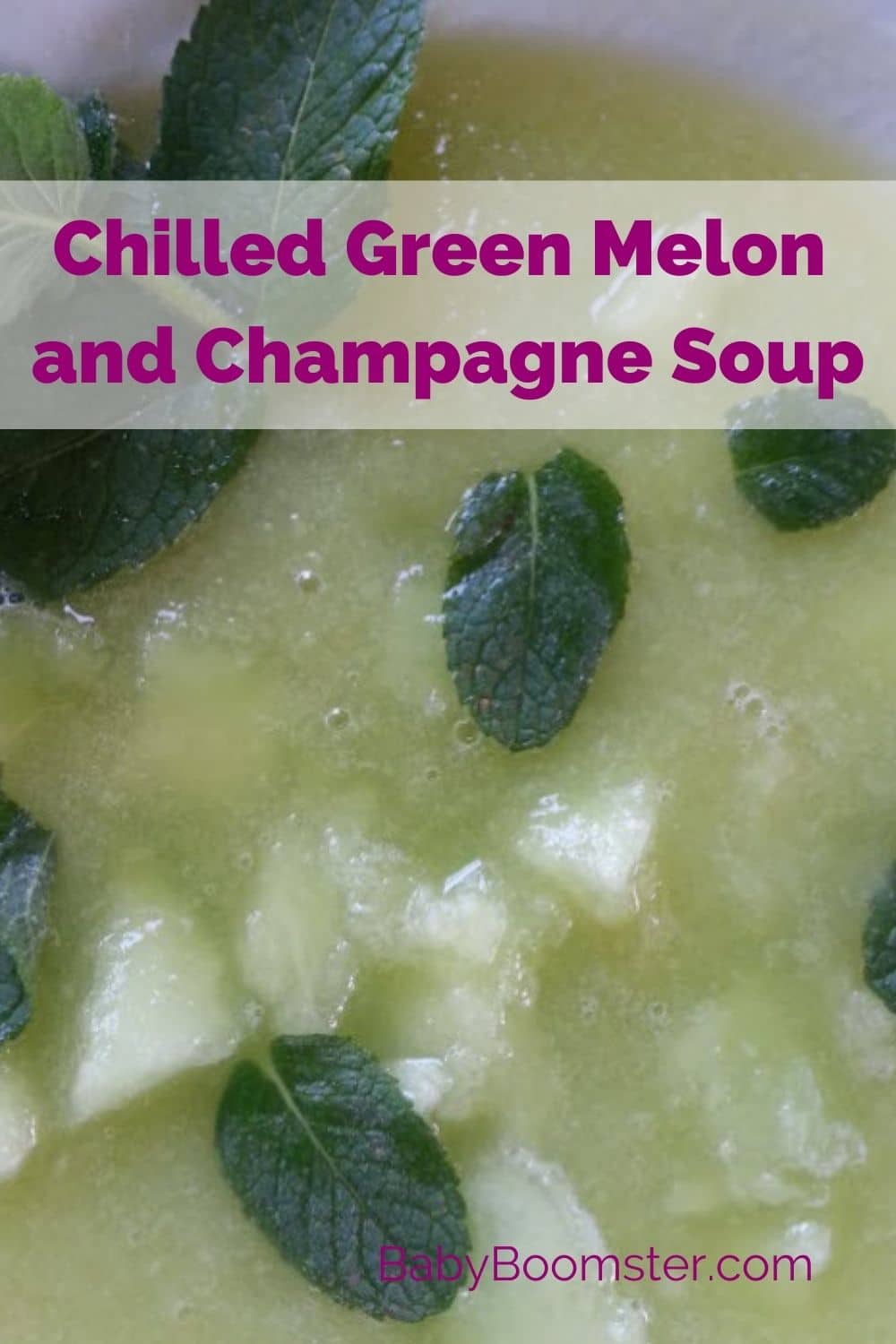 Chilled Green Melon and Champagne Soup
Enjoy a little bubbly mixed with melon, lemon, and lime for a delightful alternative to a breakfast or brunch mimosa.
Ingredients
4

cups

of chopped peeled ripe honeydew melon

1/2

cup

fresh-squeezed orange juice

1

tbsp

of fresh lemon juice

1

tbsp

of fresh lime juice

1/2

cup

of chilled champagne

Fresh mint leaves
Instructions
Blend 3 1/2 cups of chopped honeydew melon, orange juice, lemon juice, lime juice, and champagne in a blender.

Garnish with the remaining chopped honeydew melon and fresh mint leaves.
If you are looking for an alternative to mimosas for an elegant and leisurely breakfast or brunch try this elegant green melon and champagne cold soup recipe. You don't even need to use an expensive brand of bubbly. If you're only making it for yourself, buy a "onesie" bottle of champagne that you can find at certain liquor stores or at a store like World Market.
You may also enjoy this Berry Ambrosia recipe, also made with champagne.
More about champagne
Champagne, has health benefits like red wine and contains antioxidants, as well as high levels of polyphenols that defend nerve cells from injury. It also lowers blood pressure and protects your brain from the damage that is commonly associated with Parkinson's disease, Alzheimer's, and stroke.
Of course, like any alcoholic drink, it's only beneficial if consumed in moderation. Too much and you may find yourself flat on your face. A good rule of thumb is to share it with upbeat and positive friends and limit your drinking to meal times.
Have you made food out of champagne? What was it? Please leave a comment below.
This post was updated 6/2021