As many as 1.3 million women become menopausal each year in the United States. Once you hit middle age, it's quite common to start experiencing the physical symptoms of menopause, such as night sweats, poor sleep, fatigue, and hot flashes, as well as changes to your emotional state, including low mood, depression, and anxiety.
Some menopausal women experience only mild symptoms, while others may have more intense symptoms for several years, although they may gradually decline in intensity and frequency. Fortunately, there are a number of ways you can minimize these symptoms and improve your health and wellbeing.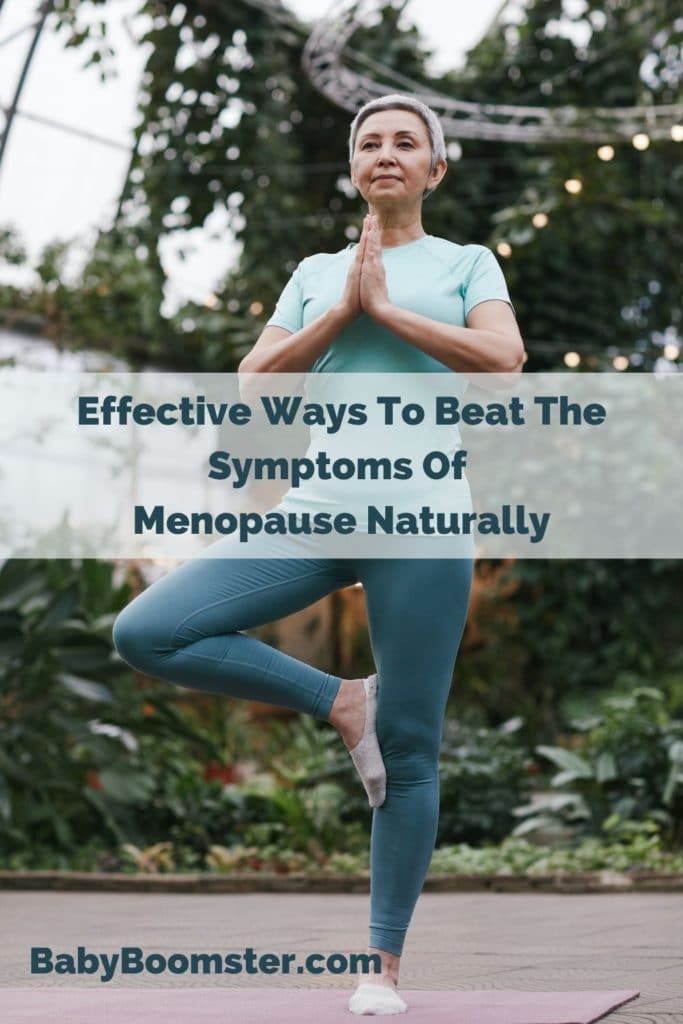 Clean up your diet
A healthy diet can help keep menopause symptoms at bay. In particular, food and nutrition play an essential role in maintaining a healthy vaginal pH balance — around 3.8-4.5 — acidic enough to enable your vagina to fight off infection and prevent vaginal atrophy. During menopause, women typically have higher pH levels (5.3 on average), which is likely due to decreased estrogen levels.
Regularly consuming low-sugar yogurt, coconut oil, apple cider vinegar, and garlic will help you maintain a healthy vaginal pH balance and keep infections at bay. Additionally, probiotic supplements and fermented foods like miso, kimchi, sauerkraut, tempeh, and kombucha are excellent at supporting your vaginal and gut microbiome, thanks to the good bacteria they contain. Not only do fermented foods promote healthy digestion, but they also add an interesting flavor dimension to your meals.
Stay active
Regular cardio exercise like walking, cycling, swimming, or dancing is effective at boosting your mood and energy levels and reducing depression and anxiety. Moreover, exercise plays an important role in preventing hot flashes during menopause. For example, women who participated in a 16-week gym-based exercise routine experienced less hot flashes than a group who didn't exercise, a study by John Moores University found.
It's thought that physical exercise helps to improve your internal temperature controls, which therefore helps minimize hot flashes. Also, take time to stretch it out and improve your flexibility with yoga. In particular, yoga can help increase your tolerance for pain, as well as minimize aches and pains (like joint, back, and neck pain) linked to menopause.
Try herbal remedies for menopause symptoms
Herbal supplements can be used to improve health and wellbeing during menopause. For example, black cohosh is commonly used to treat typical symptoms, including sleep problems, night sweats or excessive sweating, mood changes (like irritability and nervousness), hot flashes, decreased bone density, and vertigo.
When it comes to taking black cohosh, there's no standard recommended dose. The British Herbal Compendium, however, advises taking 40-200 milligrams of dried black cohosh, spread out during the day in individual doses. A qualified women's health professional or registered dietician can give advice on effective herbal therapies and suitable dosages.
Menopause manifests itself differently in every woman. A healthy diet, regular exercise, and herbal remedies can be used together to minimize unpleasant symptoms, improve your health and wellbeing, and enhance your quality of life during these years.
Find self-care products for menopause by clicking here.
Do you experience menopause symptoms? What have you used that was effective to feel better? Please leave a comment below.