I'm a cheese head. Give me some cheese, preferably grilled on toast, and I'm a happy camper. There are all sorts of ways to make a grilled cheese sandwich, but the Welsh have turned it into an art. The Welsh Rarebit sandwich, grilled with tasty Collier's Welsh cheese mixed with beer, English mustard, and Worcestershire sauce gives it an extra punch. It's sometimes called Welsh Rabbit, but don't worry, no bunnies are ever harmed making this yummy delight.
Enjoy this Welsh Rarebit recipe!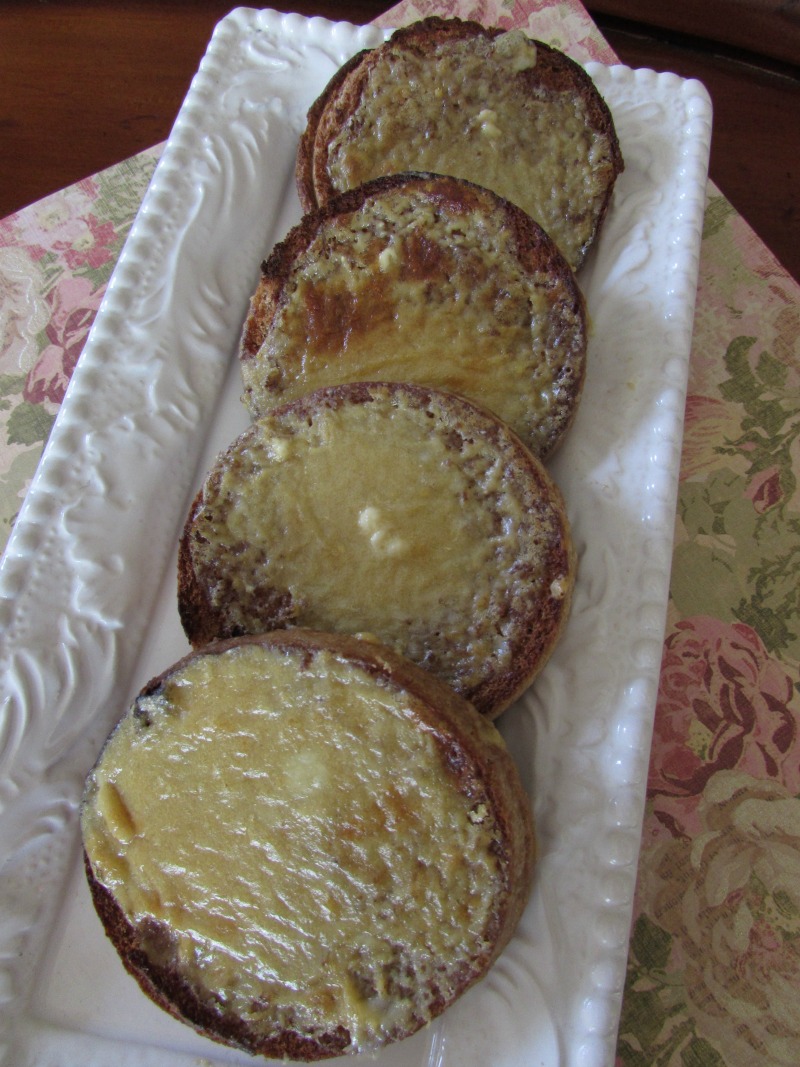 Welsh Rarebit Sandwich
Welsh Rarebit puts a spin on a typical grilled cheese sandwich because it's made with beer.
Ingredients
1

tsp

English mustard powder like Coleman's

3

Tbsp

of dark stout or ale

2

Tbsp

butter

Worcestershire sauce to taste

6 ½

oz

of grated English cheese

2

egg yolks beaten

2

slices

of bread
Instructions
Mix the mustard powder with the stout or ale in the bottom of a small pan to make a paste.

Stir in the rest of the beer, butter, and 1 tsp of Worcestershire.

Heat gently until the butter has melted being careful not to burn it.

Slowly add the cheese and stir to melt it but make sure it doesn't come to a boiling point.

Once it's melted, taste it to test the seasoning.

Take it off the heat and allow it to cool slightly without solidifying.

Pre-heat a grill to medium and toast the bread on both sides.

Add the beaten egg yolks into the warm cheese until it is blended.

Spoon it onto the toast and serve immediately.
It's said that Welsh Rarebit was conceived in the 1800s inspired by a 16th-century tale. God asks St. Peter to cast the Welsh out of heaven because they were carousing and causing a ruckus. St. Peter stomped his feet at the pearly gates and shouted "caws pobil!" That's Welsh for "toasted cheese." All the Welshman stumbled out of heaven and St. Peter slammed the gates behind them.
Numerous Welsh Rarebit recipes are floating about, each with its variations, but most call for cheddar cheese. Some even suggest American processed cheese, which to me is sacrilege. To be authentic, you might want to try using Welsh Caerphilly cheese, Collier's Welsh Cheddar Cheese, a spicy Red Dragon cheese, or a garlicky Tintern cheese. They can usually be found at specialty stores, gourmet markets or you can even order them online. But read on to find out how you can win a gift pack of these delicious Welsh cheeses.
Wales is well known for its cheese farms and festivals. If you're visiting Wales in June, you may want to attend the "The Big Cheese Festival" in Caerphilly, which takes place beneath one of Europe's largest castles.
Mix a hearty Welsh Stout or Ale into the cheese, although any type of beer will do. Wales has a long history of brewing beer and has over 250 pubs. One of its oldest breweries is Brains Bitter founded in 1713. The Samuel Brains family bought it in 1882 and has owned it ever since. Make sure to attend one of their many beer festivals like "The Great Welsh Beer and Cider Festival" in Cardiff or "The North Wales Beer Festival" in Wrexham.
Your choice of bread for Welsh Rarebit will also make a difference in how it tastes. Recipes online suggest anything from ordinary white bread to artisan French Bread. A freshly baked country loaf with seeds and other whole grains or a whole wheat English muffin will make your sandwich healthier and even yummier.
Visit Wales
Wales, located in southwest Great Britain, has a rich history and a unique language derived from its Celtic roots. Residents speak Welsh as well as English. It's a stunningly beautiful country with 3 National Parks, a vast coastline, and rugged mountains. Historic medieval castles and ancient Celtic sites can be seen and visited throughout the landscape.
To learn more about Welsh Rarebit and the country of Wales, click here.