As we age and establish ourselves in the world, some of our worries fade. We care less about our appearance, social status, finances, and so on. However, there are other concerns we don't have the luxury of forgetting about. Nothing exemplifies this point better than the STD crisis affecting the Baby Boomer population.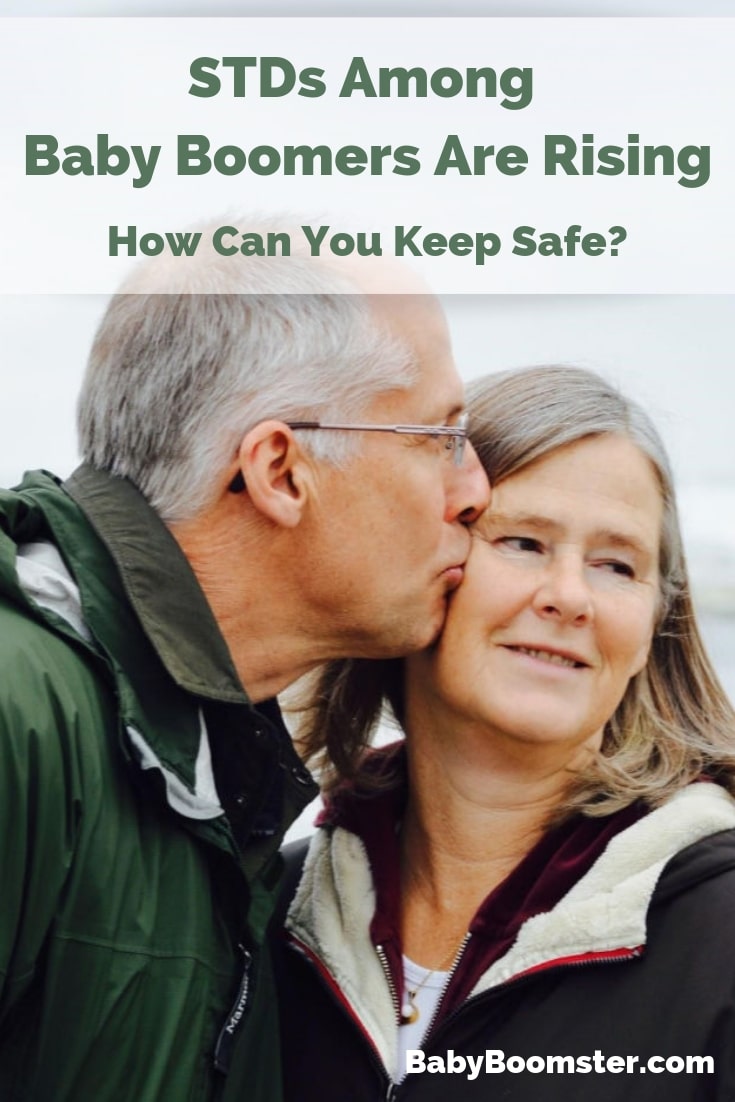 If this statement has you rolling your eyes, consider the fact that the rates of STDs doubled among people above the age of 50 between 2004 and 2010. Researchers attribute this statistic to a number of contributing factors: the de-stigmatization of sexual activity in old age, the growing popularity of dating apps and websites designed for seniors, and dated attitudes toward condoms. Let's look deeper into the problem, as well as some solutions to decrease this worrying statistic:
Why are Baby Boomers at risk for STDs?
The Baby Boomer generation has always enjoyed having fulfilling sex lives, but cultural norms have more or less dictated how "acceptable" the topic is. As these norms have changed to be more accepting throughout the years, Baby Boomers have grown to feel more comfortable about being open about their sexual needs and behaviors.
Through efforts by advocacy groups and educational institutions looking to spread sexual health awareness, such as Services and Advocacy for LGBT Elders and the Sexuality and Aging Consortium, we as a society have learned more about the sexual lives of our nation's seniors. Additionally, through the representation of sex between seniors in entertainment, this behavior has been normalized.
Considering that many seniors are growing familiar with connecting with others via social media (in fact, 78 percent of all Baby Boomers are on Facebook), it's no surprise that dating and hookup apps have begun to make an impact on senior sexuality. Many sites and mobile apps designed to facilitate casual and long-term sexual relationships between seniors have seen a rise in popularity throughout the past couple of decades. This growth shows no sign of slowing down.
Obviously, one downside to this normalization is that increased sexual activity means increased exposure to STDs. This problem is worsened by some seniors' dated views on condoms and other contraceptives. Whether an individual has religious views that prohibit the use of condoms or simply sees no point in using them after menopause, choosing to forego protection during sex can obviously have bad consequences when it comes to the spread of disease.
There's no question that STDs can have a severe effect on your quality of life. From causing severe discomfort to potentially fatal consequences — read more about hepatitis C and HIV/AIDs here — it's essential that sexually active seniors take the threat of STDs seriously.
The Importance of Senior STD Testing
It's vital to understand the signs of STDs in order to take action as soon as possible. For older women, vaginal issues could indicate serious problems like STDs. Some of these symptoms are similar to having a urinary tract infection (UTI), like lower-abdominal pain or painful urination. As such, they can be misdiagnosed — 64 percent of individuals with STDs were misdiagnosed as having a UTI in a study — so be wary. Other symptoms include abnormal discharge, rashes or sores, internal blisters, itching, unexplained weight loss, or diarrhea. Arguably worse, some STDs are completely asymptomatic — in order words, they don't have any symptoms at all.
There's no avoiding it: If you've never been tested (or if you haven't been tested in a while), you need to schedule testing with your local clinic, or alternatively, you may even want to try an at-home STD test that can screen for most sexually transmitted infections if you are looking for a little more privacy before being sexually active in order to avoid potentially spreading any STDs. This is especially true if you've engaged in any high-risk behavior. This includes:
Practicing unprotected oral, vaginal, or anal sex: A condom can prevent the spread of STDs. Failing to use one will dramatically increase your chances of contracting them.
Having multiple sexual partners: Multiple partners increases your chances of exposure to disease.
Hiring prostitutes: Prostitutes are at higher risk for carrying STDs.
Doing drugs with shared needles: While unrelated to sex, sharing needles while doing drugs can transfer STDs between users.
The CDC recommends that sexually active adults above the age of 25 get screened at least once per year for STDs, and Baby Boomers aren't an exception. If you engage in any of the behaviors above, you may want to get checked more frequently (3- to 6-month intervals are recommended). At the link above, you can also enter your zip code to locate a testing facility near you.
These steps are a key part of any preventative health plan to ensure your well-being. If you are a parent, you likely had a talk with your children about the importance of staying safe before, during, and after sex. It's time to take that advice to heart for yourself. You don't need to stop having a fulfilling sexual life in order to stay healthy — you only need to take the proper precautions.