Everyone knows a good night's rest can go a long way in boosting your energy, improving your mood, and keeping your body running smoothly. A lesser-known fact is that the way you sleep, especially as you get older, can have an impact on your health and overall sleep quality during the night. Each sleeping position is not created equal. Learn about the effects of each different sleeping position to see how the way you catch your ZZZ's could be affecting your overall health.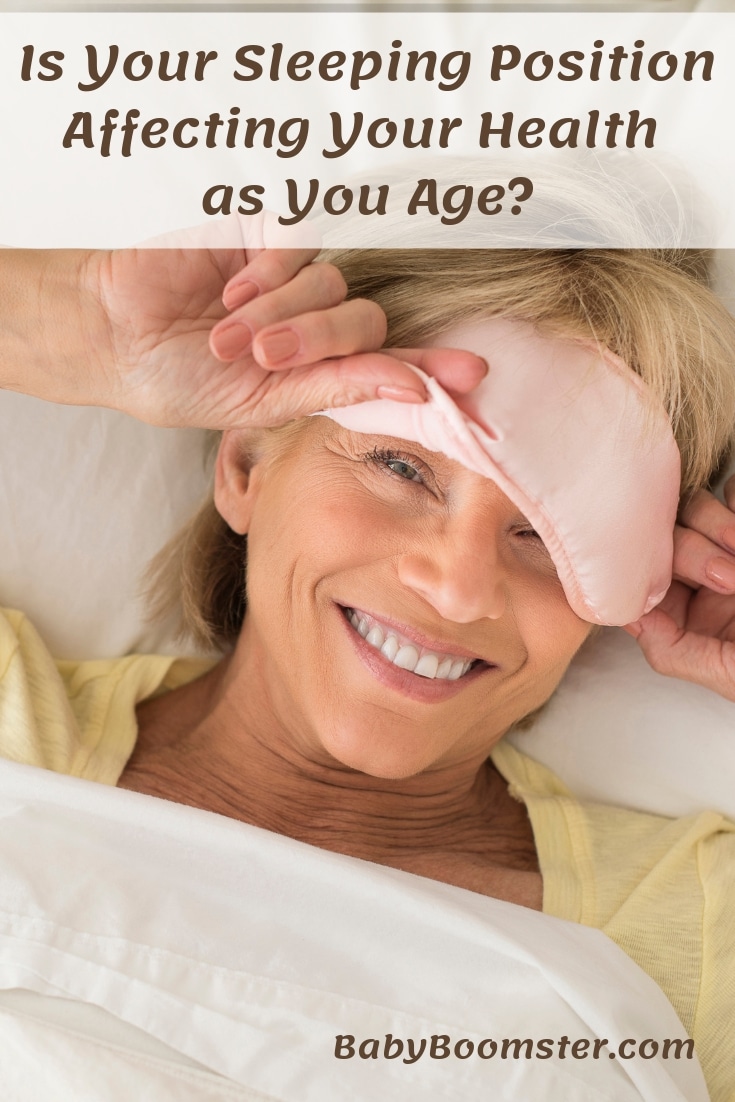 Sleeping on your side
Side sleeping is by far the most preferred sleeping position out there. A reported 41% of adults curl up on their sides in the fetal position at night and an additional 15% stretch out in a straightened, elongated position while sleeping.
The most favored option isn't always the best. While sleepers may be claiming this is the most comfortable position, it isn't necessarily the most beneficial for your health. For one thing, half of your body is being crushed under the weight of the rest of your body. This can cause you to wake up with numbness and tingling, especially in your limbs. It can also cause pain in your main pressure points including your hips, shoulders, and knees.
Side sleeping also isn't the best position for protecting your back. If you don't have a supportive bed, you could risk sleeping with poor spinal alignment as the forces of gravity cause your midsection to sink in the bed. This can make it difficult to get comfortable in your sleep and you can wake up with sore back muscles, making it challenging to get up and going throughout the day.
To avoid pain in the morning, make sure you're sleeping on a supportive and comfortable bed that allows your body to contour correctly and keep your spine in proper alignment. You can also try to sleep in a more elongated position with your torso and limbs straightened. This can help to minimize the pain in your neck and back by keeping your spine in a more natural position. This way you're taking up less of the bed and it can also help to stifle snoring, both of which your sleeping partner will appreciate.
Sleeping on your stomach
Stomach sleeping is pretty rare. Only 7% of adults report a preference for this position, and that's probably due to the fact that it isn't very easy to get comfortable this way.
First off, when you lay on your stomach you'll need to have your head fully turned to the side in order to breathe. This can cause some serious discomfort in your neck both while you're sleeping and when you wake up in the morning. Sleeping with your face shoved in the pillow can also accelerate wrinkle development. Nobody wants that for their beauty sleep.
Stomach sleeping can also cause pain in your spine. If you haven't noticed, your spinal alignment and sleeping posture are extremely important in protecting your spine, back, and neck from pains in the morning. When you sleep on your stomach, you put a lot of pressure on your lower back. If you must sleep on your stomach, use a thin pillow that prevents your head from being raised too high, or just ditch the pillow altogether. You'll also benefit from sleeping on a firmer mattress that doesn't allow your body to sink in too far in places that it shouldn't.
Sleeping on your back
Back sleeping doesn't get the credit it deserves. This is the best position for sleep in terms of keeping your spine in proper alignment and protecting you from waking up with morning aches and pains.
When you sleep on your back, you avoid the crushing weight of your body that you have when side sleeping and the difficulties breathing with your face shoved in the pillow when stomach sleeping. Back sleeping isn't perfect, though. Unfortunately, sleeping on your back can make you susceptible to sleep apnea or increased snoring as your tongue relaxes and blocks your airways. Sleeping with a few extra pillows to incline your upper body a bit may help to alleviate this.
How to get your best night's sleep in any position
No matter which position you sleep in, you'll be making yourself vulnerable to a few minor complications. It's important to find the position that makes you most comfortable and allows for your best night's sleep.
If you have complications getting better sleep or wake up in pain, try adjusting to a new position. You can also find plenty of tips for better sleep including cutting down on caffeine, creating a consistent sleeping routine, upgrading your mattress, exercising regularly, and more.
Never let anything get in the way of a good night's rest.
What position do you sleep in? Please leave a comment below.