Between those long, hard-to-pronounce words and the wide variety of ingredients out there, it's no wonder why so many of us struggle to choose skin care products that are suitable for our complexion. Wouldn't it be great if reading your skin care product label wasn't so hard?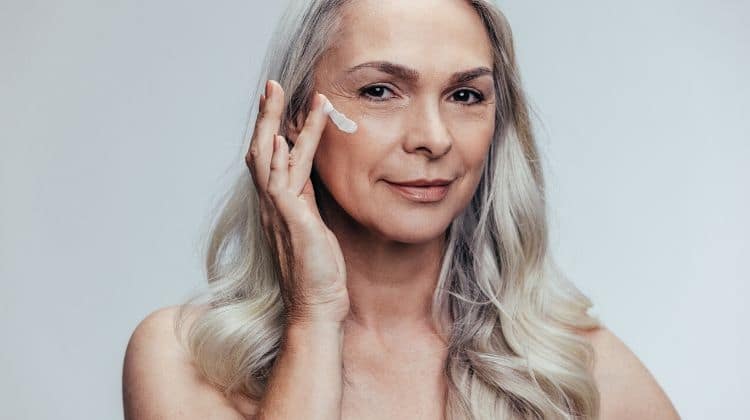 Although it can be difficult, taking the time to not only read the product label, but also understand it is crucial for maintaining a clean, healthy complexion now and in the long run. Your skin is your body's largest organ, so it's critical that you treat it kindly.
By having a basic idea of what skin care ingredients make up your product formula, you'll be able to ensure you're actually using treatments that support your skin type and target any concerns you may be experiencing.
Keep reading on to learn how to properly read your skin care product label!
Search for Listed 'Active' Ingredients
An active ingredient is an ingredient approved by the United States Food and Drug Administration (FDA) to perform a certain function or treat a particular condition. In the skin care world, this means ingredients such as hyaluronic acid, retinol, and vitamin C.
All of these tried-and-true actives work to treat specific skin care concerns and conditions and improve overall complexion.
Take hyaluronic acid, for example. Hyaluronic acid has many benefits, but, when it comes to skin, this ingredient helps to nourish and hydrate the skin all while improving skin elasticity. This makes it a perfect ingredient for dry skin types and those struggling to combat fine lines and wrinkles. Click here for more information.
The Order of Listed Ingredients Matters
To better understand how your skincare product is formulated, it's important to note the order in which its ingredients are listed on the product label. Generally speaking, all skin care products are listed in the order of descending ingredients, meaning the ingredient with the highest level of concentration starts first.
Normally, the first five ingredients listed on the label tend to be the ones that primarily make up the formula of the product. Most commonly, this will include water, glycerin, and other active ingredients used to treat certain skin types and target common skin care concerns.
Remember, the ingredients that benefit others will not always benefit you and vice versa, so make sure to evaluate your skin type before to figure out which ingredients are most compatible for you.
However, if the skin care product contains any ingredients with less than one percent in the formula, the ingredient may be listed in any order as preferred by the manufacturer. That being said, try to pay close attention to the number of ingredients on the label and where they're listed on the product label.
The PAO Symbol Indicates the Skin Care Product Expiration Timeframe
The cosmetic industry is unique compared to food and other business productions in that they use a Period After Opening (PAO) symbol rather than an expiration date label. The PAO symbol is designed to help consumers determine when their beauty products have reached their shelf-life.
Particularly, it represents how long a product will remain viable after it's been opened. Use this number to estimate the longevity of any product you currently have and any products you get in the future.
Usually, the PAO symbol will be listed with a specific number followed by the letter M, which stands for months. The symbol can typically be found by the barcode on the back of the product's packaging.
After it reaches that number of months as indicated on the packaging, a consumer will likely notice differences in the product's texture, color, smell, and other noticeable signs of expiration. Be on the lookout for these things as you continue to purchase and use new products.
How to Tell If Your Skin Care Product is Leaping Bunny Certified?
Whether you have a sensitive skin type or simply prefer to use cruelty-free products, this one goes out to you. Leaping Bunny Certified skin care products are ones that are considered cruelty-free as they do not test on animals during the creation and testing process.
Some brands will have a few products on the market that are Leaping Bunny Certified, but not all of them, whereas others will take pride in being completely cruelty-free with all of their merchandise. This is another product feature to be hyper-aware of when searching for new skin care products.
So, how do you spot a leaping bunny certified product? Beyond checking out their site to view a full list of products and brands that have received the certification, you can also look for the small bunny found either on the packaging or labeling of the product.
Do you look at the product label when you purchase a beauty product? What ingredients do you like or avoid? Please leave a comment below.