Do you get home each day with your neck and shoulders screaming for relief? You're not alone. We use our phones too much and we hunch forward in so many activities: reading, cooking, driving, and many other daily activities. In this video, I introduce you one of my favorite movements for shoulder repair. You can do this several times a day and you don't need any props. You just might look a little silly, but if you're like me, you're learning not to care about looking silly if you have important things to do.
About AnnMerle
AnnMerle Feldman (now at Fierce Over 50) spent 32 years as a professor of English at the University of Illinois at Chicago and has been recovering ever since! At the age of 50, she realized that she was doing entirely too much sitting and definitely not enough moving. While she loved her work, she was sure it wasn't necessary to be in this much pain: tension headaches, low back pain, a frozen shoulder, and a very painful chronic condition called Trigeminal Neuralgia. Her assistant, no doubt concerned about her distress, took her to a lunch-time yoga class and AnnMerle was off and running, learning to tame the pain and change her ways. Her generally Type A personality suggested that fixing herself would be her new research agenda.
AnnMerle, of course, next became an advanced teacher in Ana Forest yoga, often called "yoga for achievement junkies," in which gravity surfing and wrapping your ankle behind your head were sought-after poses. After realizing that she was further injuring her nearly defunct shoulder she began to study locally with Steve Emmerman and Talya Ring, learning to look inside at how she was holding on to stress as well as finding new ways to strengthen and mobilize her body. The next stop on her journey was to become certified with Jill Miller as a Yoga Tune Up® and Roll Model Method® instructor.
Finally, AnnMerle let herself rethink her agenda of "fixing" those bad, broken body parts and shifted her approach to healing herself as a whole, integrated human being. Still a "Type A" personality at her core, she loves to share this knowledge with others by blogging about what it takes to feel better in our bodies and our lives. She offers videos that illustrate the techniques that have worked so well for her. And, she crafts online courses that can be done in the privacy of your own home that put together a unique combination of learning to breathe better, moving dynamically, building strength, and rolling out pain using Yoga Tune Up® self-massage balls.
You may also enjoy reading: The 7 Best Online Exercise Programs for Women Over 50
Save this image on Pinterest for later.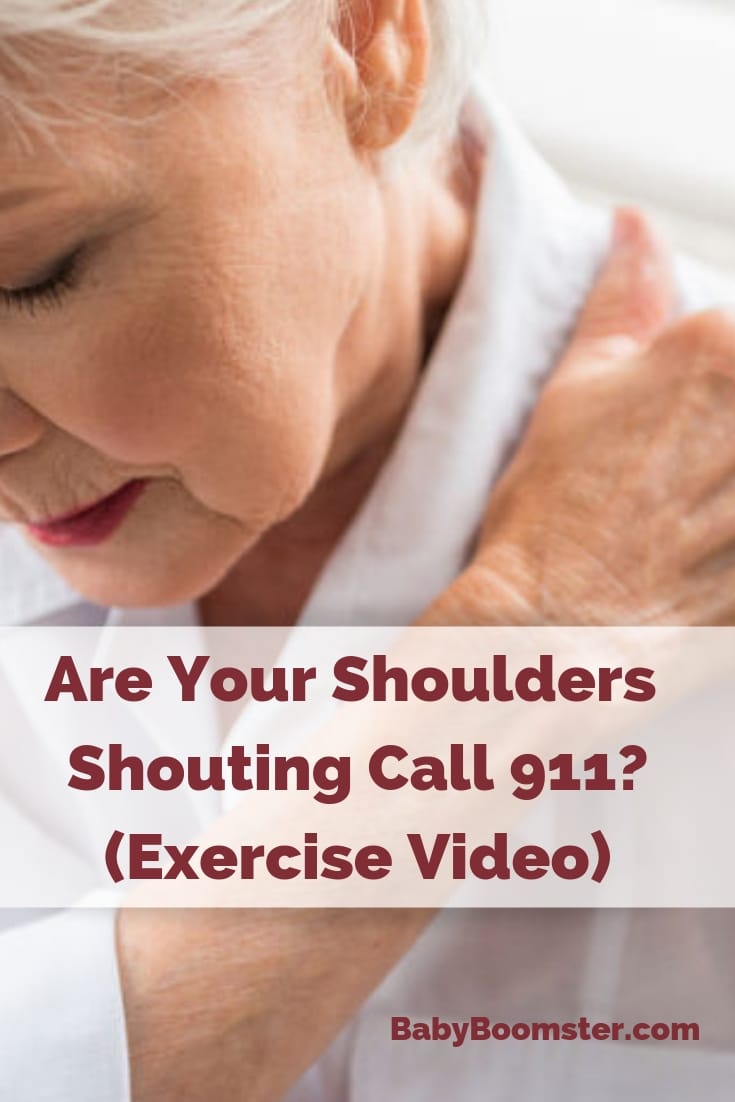 Do you experience shoulder pain? What has worked for you to relieve it? Please leave a comment below.