There comes a point every few months where you may feel the need to take a step away from work and the regular routine and go on a vacation. Some people may hesitate to take time off because they feel that they don't have enough money to fly somewhere new or exotic. However, while distant trips are nice, you can also get the relaxation you need by taking a staycation.
There's nothing better than taking off from work, unplugging, and enjoying rest and relaxation without leaving your hometown. This is just one way to recharge and shake up your routine any time of the year. While it may not seem like the dream getaway that you were hoping for, you would be surprised at the number of fun activities that you can do without leaving the city. Let's talk about how you can make changes and reap the benefits of recharging.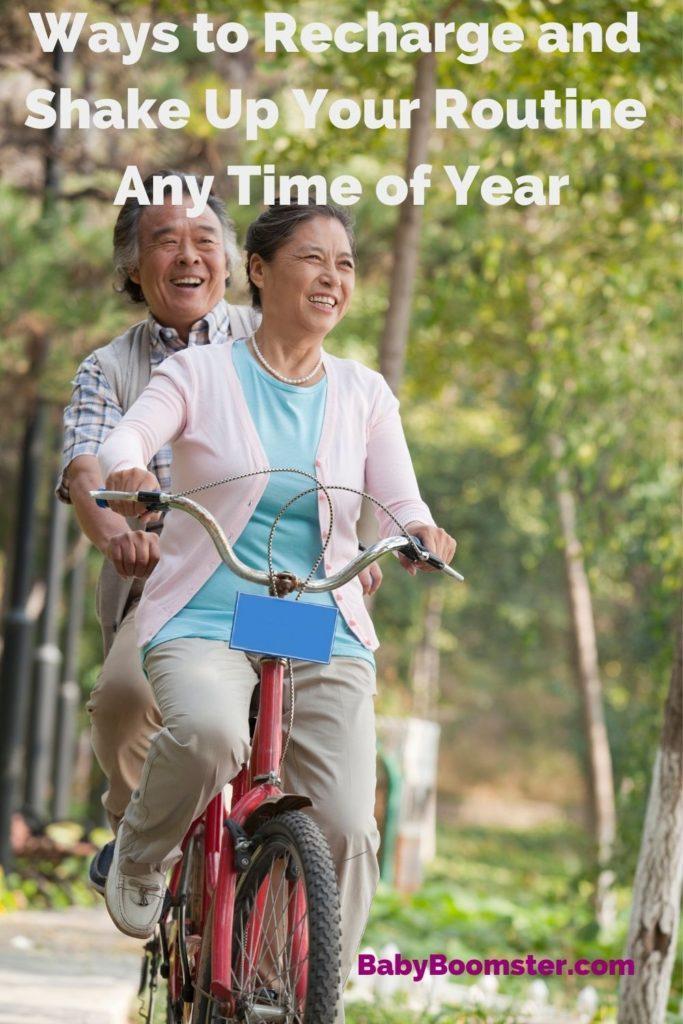 Unplug and Explore
While it is nice to see the sights in a new place, the idea of a home vacation is really to get away from work and the stresses of life and enjoy fun and freedom with your family and friends. Vacations are important because they help you to avoid burnout at your job, and they will allow you to appreciate the time you spend with your loved ones. That is why it is essential that you completely shut off your work world during this time. This can be easier said than done, especially if you work remotely and your computer is in the next room, but you must take the steps necessary to allow time to rest.
Before you leave, send an email to your coworkers and inform them that you will be unavailable during your time off, and tell them the day that you will be back to respond to their inquiries. Then, turn off your computer and work phone and resist the urge to check back until it is time.
This creates a good opportunity to catch up on your rest and take those much-needed naps that you always seem to avoid. If you do take naps, remember to keep them to around 30 minutes so you don't disrupt your sleep at night. Once you awaken, feel free to spend more time on the couch as you catch up on all of the movies that you missed.
Once you get up, you can enjoy a break from your daily routine by exploring your town. You may feel like you have seen everything in your city, but it is easy to miss things when you are working. Instead, consider taking a walk where you would usually drive and see what new sights you can uncover.
This is also a great time to explore nature by taking a hike along a forest path at the local park or by researching other hiking trails and nature zones online.
Ideas for All Seasons
The best part about recharging and making changes to your routine is that you can do it during any season, and you will still find great stuff to do. Of course, summer holds limitless opportunities for fun in the sun. You can sunbathe in the backyard or go to the beach. You can also go to the park to have a family picnic, take a walk, or go swimming in the local lake. If you would rather spend time inside, then you can plan a spa day or book a personal cooking lesson.
During the spring, when the weather's getting warmer and the flowers are blooming, you can spend time with your grandkids outside while building a fort or designing an obstacle course. On the cooler days, you may want to check out tourist attractions in your city that you've never seen, like the museum or a botanical garden.
Autumn is the perfect time to go on a camping trip. Stay at a local campground or join a local camping group. During the day, you can go birdwatching or sit around and play card games. At night, you can roast marshmallows around the fire, tell ghost stories, and then gaze at the stars as you drift to sleep.
Many people may hesitate to stay home and take time off for themselves during the winter, especially those who live in colder climates. However, there is a ton of fun to be had. If you get snow in your area, go sledding at the park or find a local ski lodge and enjoy a hot toddy. Entertain your grandkids by helping them make a snow fort. When it is too cold to be outside, you can stay warm while trying the new recipes you've been thinking about or making an arts and crafts project.
Romantic Home-Getaway
For many couples, creating a romantic rendezvous can be easier said than done especially when one or both of you is working. One way you can do that is to have a getaway without really getting away and stay at a local hotel. There is something very romantic about spending time in a new place away from the distractions at home. Plus, many hotels offer a free breakfast so you can feel pampered all weekend. Bonus points if one of you can set the stage by lighting candles or by laying out rose petals.
If you are on a budget and can't afford to go out, then you can still celebrate your love while at home. Make a night of it as you relive your relationship from the very beginning. You could start by recreating your first date. If you can't afford the same restaurant, then you can plan to cook a similar meal at home. You could even wear the same clothes and sport the same hairstyle that you had back then. At the end of the night, pull out the old wedding video and watch it again as you talk about the great fun you had.
The point is that you want to spend time doing things that you love without the distractions from the outside world. That can be anything from playing a board game together to reading your favorite book out loud. Another idea is that each of you picks a movie that you love, and then you both curl up in front of the fireplace and watch them both without making fun of each other's selection.
As you can see, whether it is your entire family or just the two of you, there are many ways that you can enjoy recharge and shake up your routine. Consider the ideas here or create new memories all your own.
Click here to book a room for your next vacation or staycation.