I was watching TV the other day and a segment came on ABC News that suggested that people rethink juicing. It caught my attention. Juicing has been promoted to those who are health conscious as a miracle way to quickly lose weight or as an anti-aging formula rich in anti-oxidants.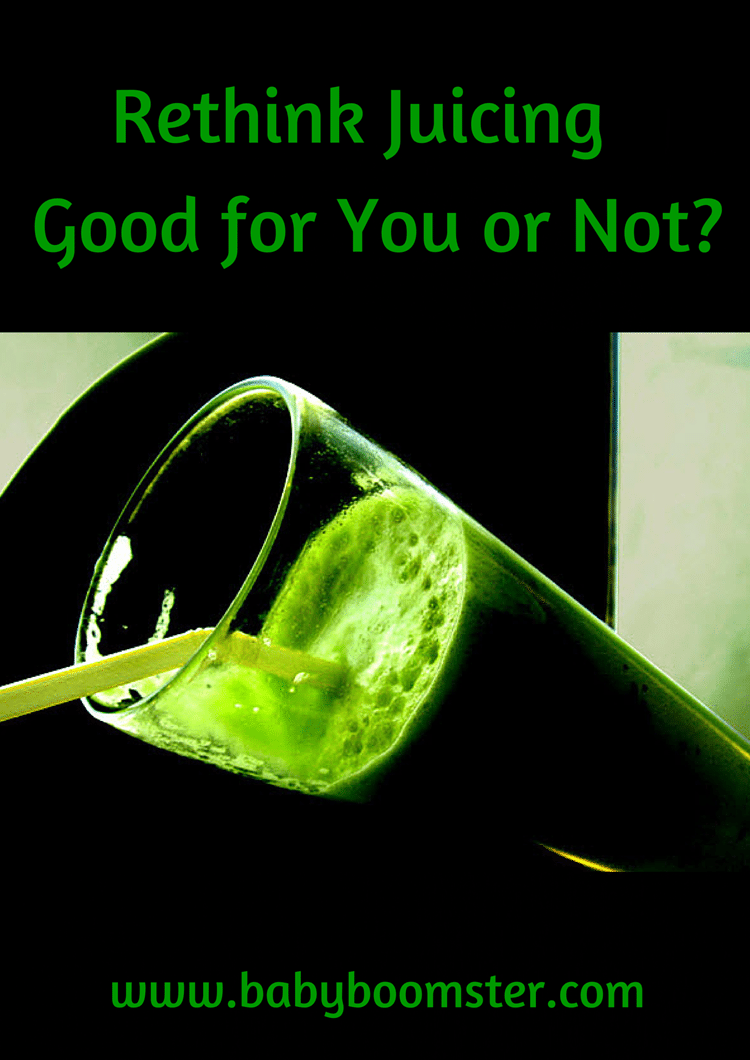 According to registered dietitian Susan Dopart, all that happens when you pulverize fruits and vegetables in your juicer is that you get a blast of carbohydrates that turn into sugar. "Juicing takes out all the fiber out of foods and all you have left are the carbs," says Dopart, "So, if you're consuming 240 grams of unopposed carbohydrate, it's equal to 15-16 slices of bread."
YIKES!
If you juice 1 apple, 1 carrot and a bunch of spinach, the carb count is approximately 100 grams. That's like eating 7 slices of bread. If you combine kale (the popular superfood) and grapes it's like eating 8 slices of bread.
The other problem with juicing is that plants have a chemical in them called phytate that interferes with the absorption of nutrients like calcium, zinc, and iron in your digestive tract. When you drink a large glass of juiced fruits or vegetables, you may find yourself lacking in important minerals. In other words, it's better to eat your apple a day rather than drink apple juice.
A dentist friend of mine told me it's also important for people to chew their food rather than drink it because it helps you digest it better.
Juicing takes out the fiber
The U.S. Institute of Medicine – fiber requirements recommend that women over 50 consume 21 grams of fiber every day. Fiber helps calm and prevent ailments like irritable bowel syndrome, constipation, diarrhea, stomach pain, and colon cancer. It regulates blood sugar levels and controls hunger.
If you're still a big fan of juicing, Dopart has a suggestion. "A better solution would be to have a smoothie that contains unsweetened almond milk, flaxseed, maybe one vegetable, one fruit, and a little bit of protein powder. Combine some sort of protein and fat in your smoothie for a better nutritional mix."
Watch this video for more information on why you may want to rethink juicing:
How do you feel about juicing? Please leave a comment below.