My friend Michele the Trainer shared a wonderful pumpkin smoothie recipe with me that's perfect for fall. She's a Los Angeles-based Concierge Celebrity Fitness Trainer who lost 165 lbs and has kept it off since 1998 without drugs or surgery. Her philosophy is to eat plant-based healthy foods and, of course, stay active. Please make sure to visit her website www.michelethetrainer.com She's also a published author, lifestyle coach, and motivational speaker. I can attest that she has boundless energy and is environmentally conscious.
Enjoy the Pumpkin Smoothie Recipe!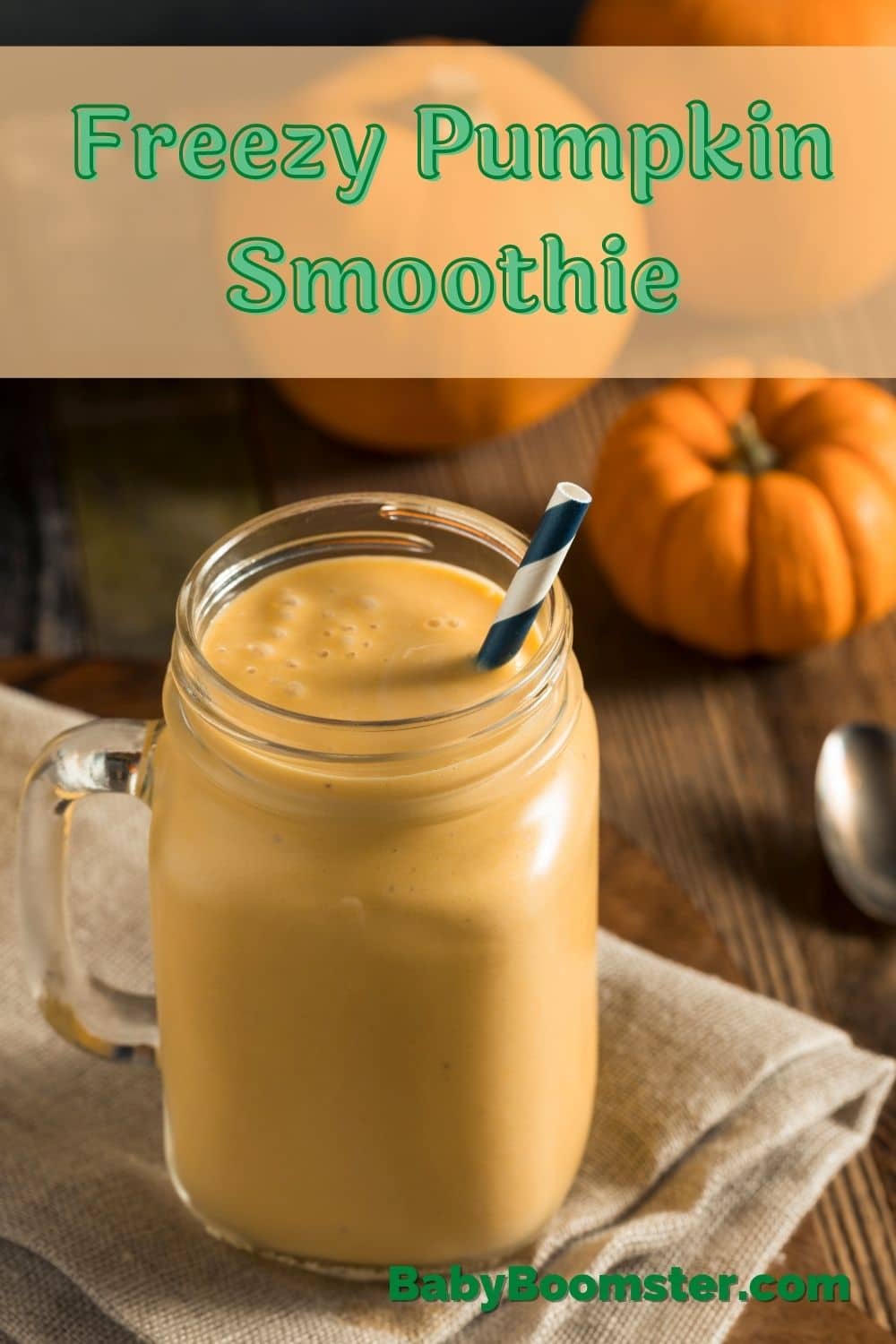 Vanilla Protein Pumpkin Smoothie
An organic pumpkin smoothie shared by Los Angeles Fitness Trainer Michele the Trainer
Ingredients
2

scoops Protein Powder organic vegan

5

cubes Organic Pumpkin Puree frozen

scoop into an ice cube tray and freeze

4

ice cubes

1

banana

organic and frozen

1/2

cup

Almond or Soy milk organic

1/2

tsp

pumpkin pie spice

1/4

tsp

powdered ginger

pinch

Celtic sea salt

1/2

tsp

vanilla extract organic

optional

sweetener to taste organic raw honey

stevia or maple syrup (optional)

maple flavor organic

for those who cannot consume the sugar in maple syrup optional
Instructions
Add all ingredients to a blender and pulse until thick and creamy.
A note on this pumpkin smoothie from Michele:
I'm not a fan of living on ONLY vitamin pills or powder or powdered shakes….I'm a fan of real food that grows in real organic soil….I'm also a fan of pumpkin pie. LOL…so have a treat and enjoy.
Contact Michele at michele@michelethetrainer.com
The benefits of enjoying a pumpkin smoothie
Pumpkin is loaded with antioxidants and contains Vitamin A, Vitamin C, and Vitamin E. Its high level of Vitamin A helps to maintain skin and mucous membranes. It also helps improve and maintain eye health and prevents macular degeneration. Low in calories and rich in dietary fiber, it's often recommended by dietitians to control and reduce weight.
You may also enjoy recipes for apple cups with pumpkin and Pumpkin Soup with Apple and Bourbon.
Michele suggests using either Dale's Raw Vanilla Protein, Arbonne's Vegan Vanilla Protein, or Sun Warrior Raw Vanilla Protein in your pumpkin smoothie.
This recipe was originally posted in Oct 2012 and updated Oct 2020.
What's your favorite way to eat pumpkin? Please leave a comment below.