There's no doubt about it that the times are a little crazy and it's taking a toll on our stress levels. Still, we don't want our blood pressure to go up to unsafe levels. Here are some suggestions on ways to reduce stress so you don't end up having a heart attack.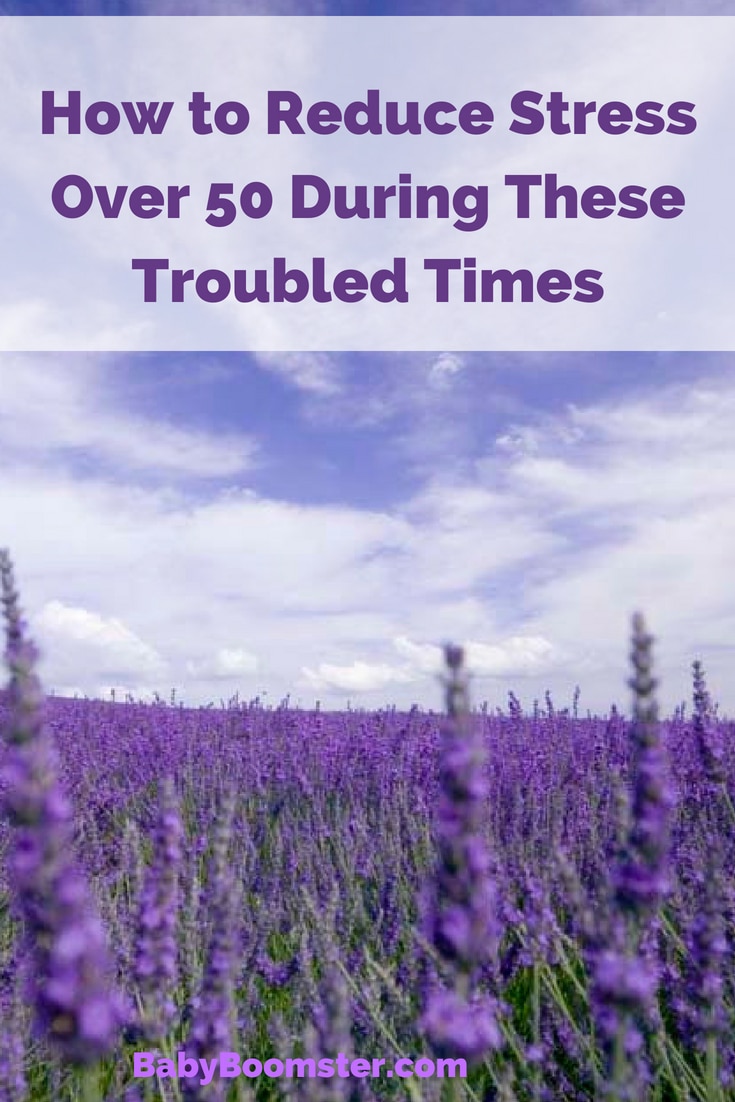 Take a walk
Walking is my saving grace. I do it religiously every morning and I don't consider myself to be that religious. It's my time to relax, be in touch with nature (even in the big city), and gather my thoughts.
Use lavender frequently
Lavender oil or spray is relaxation in a bottle. Put a dab of pure lavender essential oil on your neck, around your ears, or anywhere else you can whiff it. You can also sit down in a chair and wrap a lavender neck pillow around your shoulders. Sit for about 10 minutes and close your eyes.
Drink Hibiscus tea
If you sip a cup of Hibiscus tea three times a day, it will lower your blood pressure. It's delicious with a teaspoon of honey.
Buy a foot massager
The nerves in your feet connect to every part of your body. If you stick a foot massager under your desk it will not only ease your aching feet but will help you relax. A cheaper fix is to use a dryer ball and roll it under your toes whenever you get a chance. If you can, book yourself a spa appointment. Let someone else help you reduce stress.
Limit your consumption of the news
Set parameters on how long you'll watch or listen to the news each day and switch to lighter fare later on. Something comedic always helps reduce stress. Never watch the news right before going to bed or you'll be up all night freaking out.
Try a natural sleep aid
Avoid drugs like Ambien if you can. Instead, enjoy a soothing cup of Chamomile Tea or warm milk. Rescue Remedy or a couple of tablets of Hyland Calms (both homeopathic) are also effective.
Meditate
Don't worry about becoming a meditation master. Just sit in a chair, close your eyes, and give yourself 10 minutes to breathe deeply and relax to reduce stress.
Reduce stress by taking action to change the world for the better
This may sound like something that will create more stress, but aiding in finding a solution by calling your Congress members, going out to protest, comforting a victim, or making a donation will ease your tensions a bit because you know you've contributed.
What are your best tips to reduce stress when life is crazy? Please leave a comment below.