No matter what you hear about how to live a long and healthy life, there will always be longevity rule breakers who make it to 90 and beyond.
George Burns smoked cigars, drank hard liquor, and most likely never worked out in a gym. Nevertheless, he lived to be 100 years young. His great sense of humor and the fact that he always stayed busy, working well into his 90's, were part of the reason he lived to be a centenarian. Much of it had to do with his attitude toward life:
Whatever happens to you in life, whatever comes to you, welcome them with an "I love it attitude." Develop a positive attitude.  Don't allow negative thoughts. Avoid mixing with negative people. Avoid watching the TV news.  It's not uplifting.

~ George Burns
Bob and Delores Hope, who both lived to 100 and 102 respectively, loved stopping by Bob's Big Boy in Toluca Lake to have dinner. As we all know, Bob's Big Boy is known for big juicy hamburgers and is not exactly what you'd call "health food."  Bob Hope played golf, kept working, and was involved in many charitable causes. He and his wife had a stable marriage, even though he was known to fool around. The Hope's weren't obsessive about trying to stay healthy. They had a wide circle of friends and drank alcohol in moderation. Bob Hope had several relatives who lived to be 100 so good genes were definitely a factor.
Fitness guru Jack La Lanne, who lived to 96, was once asked in an interview if drinking red wine was healthy. He responded:
"Absolutely! I'd rather see you drink a glass of wine than a glass of milk. So many people drink Coca-Cola and all these soft drinks with sugar. Some of these drinks have 8 or 9 teaspoons of sugar in them What's the good of living if you can't have the things that give a little enjoyment? I never drink wine unless I'm eating though. I take it with my meal."
Zsa Zsa Gabor who had 9 husbands and a few unfortunate accidents was a fighter. She passed away at 99.
You can't watch TV these days without seeing feisty Betty White on the screen. She's in her 90's, still working and has been actively involved with animal rights groups for decades. She finds tranquility hanging around her furry friends. True to form, Betty credits her longevity to blind luck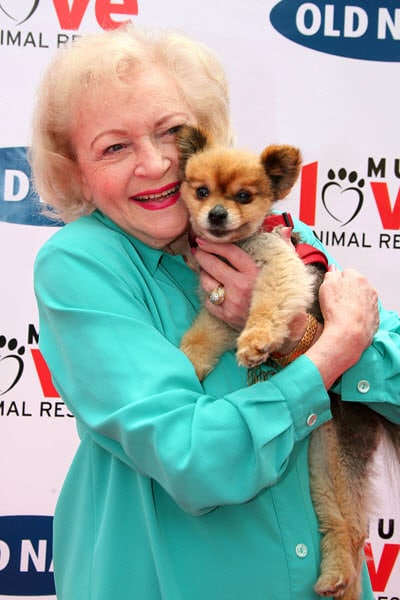 A friend of mine had grandmothers who lived to be 101 and 102. I was sitting at her Passover table one year and she brought out a recipe box that belonged to one of her grandmothers. Almost every recipe was for some type of dessert, including multiple recipes for chocolate fudge cake.  We all know chocolate, in its natural state, is a healthy food, right? 
Both grandmothers stayed active throughout their lives. I remember hearing one of them complaining, as she neared 100 years old, that she wanted to go out and look for a job.  She'd worked as a salesperson up until her mid 90's. Neither of the grandmothers drank, which in the Jewish religion is common during the holidays. It must have been the chicken soup.
Men who have had long stable marriages, like Irving Berlin, who lived to be 100, tend to live longer. This isn't necessarily the case for women because they often outlive their spouses.
Longevity may be in your genes. Have you had a DNA Test yet to find your Ancestry?
What longevity rule breakers do you know who have lived to be 90 and beyond? Please leave a comment below.