Do you ever wonder why some comedians live to 90-years old and beyond? George Burns and Bob Hope lived to be 100. Phyllis Diller made it to 95, Abe Vigoda 94, Don Rickles 90, Carl Reiner 98, Sid Ceasar 91, Milton Berle 93, and Betty White 99. They didn't necessarily work hard for their longevity like go on extreme diets or exercise programs but one thing they had in common was a sense of humor.
It's amazing considering most of them worked in smoke-filled Las Vegas lounges and ate pastrami or corned beef deli sandwiches most of their lives.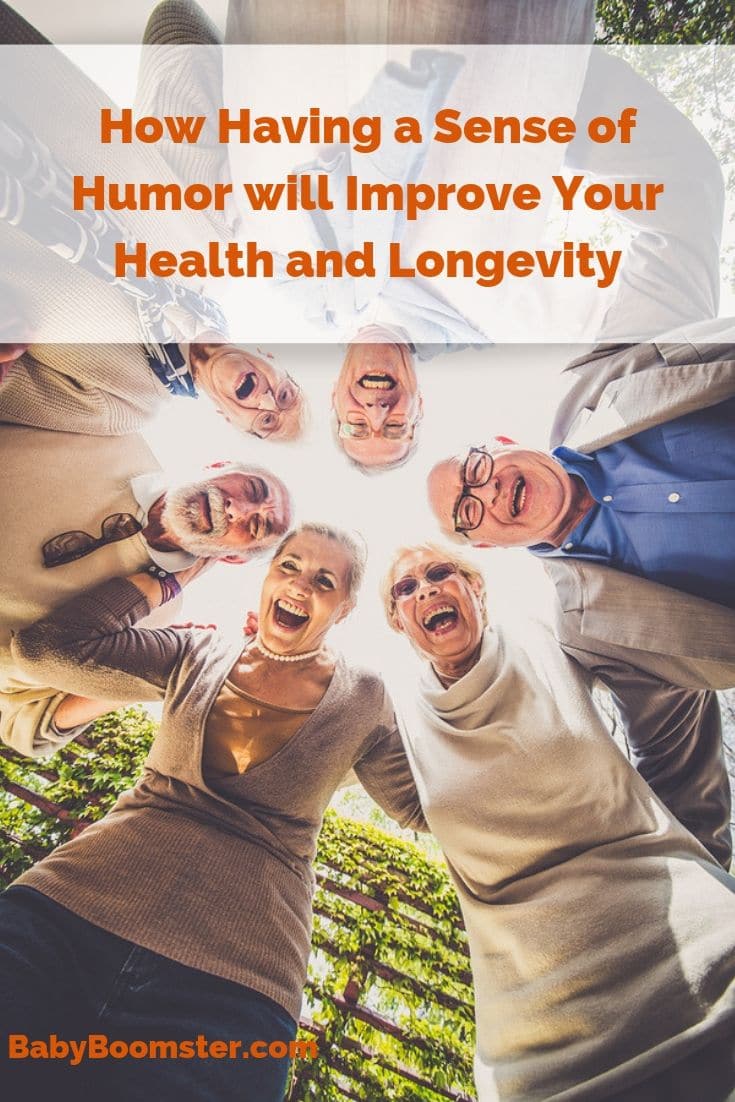 Some comedians died way too young, of course, especially those who came up in the 60s and 70s. They let the darkness seep in or abused themselves with drugs and alcohol and it got the best of them. There's nothing anyone can do about that except hope that others like them get help before it's too late.
A sense of humor can get you through any challenge. It has numerous health benefits and will help keep your sanity in check even in the worst of times. Life happens and a giggle or two will help you cope with it.
When the world looks dire, watch something funny
I don't believe in sticking my head in the sand and ignoring what's going on in the world. But, sometimes it's best to take a break and turn on some comedy. A good guffaw will lighten your day and make life much more tolerable.
Comedians as healers
Comedians help people see the absurdity of a situation and sometimes bring people together for the good of mankind. They support charities and good causes all in the name of humor.
Life can sometimes be overwhelming, but you must carry on
Life will always present challenges and some will be much harder to deal with than others but a little laughter and a sense of humor can take you through your darkest days. Find something that brings a smile to your face. It can be as simple as watching a dog or child play. Block sad or disturbing content at least an hour before you go to sleep and read something uplifting instead.
The health benefits of laughing
Laughter lowers your blood pressure – It's always a good idea to monitor your blood pressure at home. Try taking a reading after you watch something funny and see if it makes a difference.
Humor improves your immune system – When you chuckle your sense of wellbeing improves.  Your T-cells, which protect you from getting sick, become activated. People who are depressed tend to get sick more often. Those who don't take life as seriously and laugh often stay healthier or have a better prognosis if they are ill.
Laughing keeps your blood circulating – When you laugh more oxygen flows into your bloodstream and increases circulation throughout your body. It's also a semi-aerobic activity that strengthens your heart.
A good laugh reduces stress – Stress is one of the biggest killers but when you laugh your mood improves as well as your peace of mind. Tension releases and you feel better.  It also reduces the level of your stress hormones that cause cortisol to build up in belly fat. As women over 50, the last thing we need is a heart attack or stroke caused by tension.
Humor helps us connect with each other – When people laugh together they stay together. Even if we disagree on certain topics, laughter brings common ground whether it is a personal relationship, family discord, business conflicts, or grief.
Make it a goal to spread more laughter wherever you go. Don't take life too seriously. If you don't have much of a sense of humor try to lighten up. Laughing more will help us all live longer, happier, and better lives.
What makes you laugh? Please leave a comment below.