The holidays are a difficult time of year for some people especially when life is throwing obstacles in the way. It can cause a great deal of stress. And even if life is a bucket of roses, winter festivities can still stress you out. You may have family members visiting or social events to attend. However, there are ways to survive the holidays in a way that is easier and more pleasant.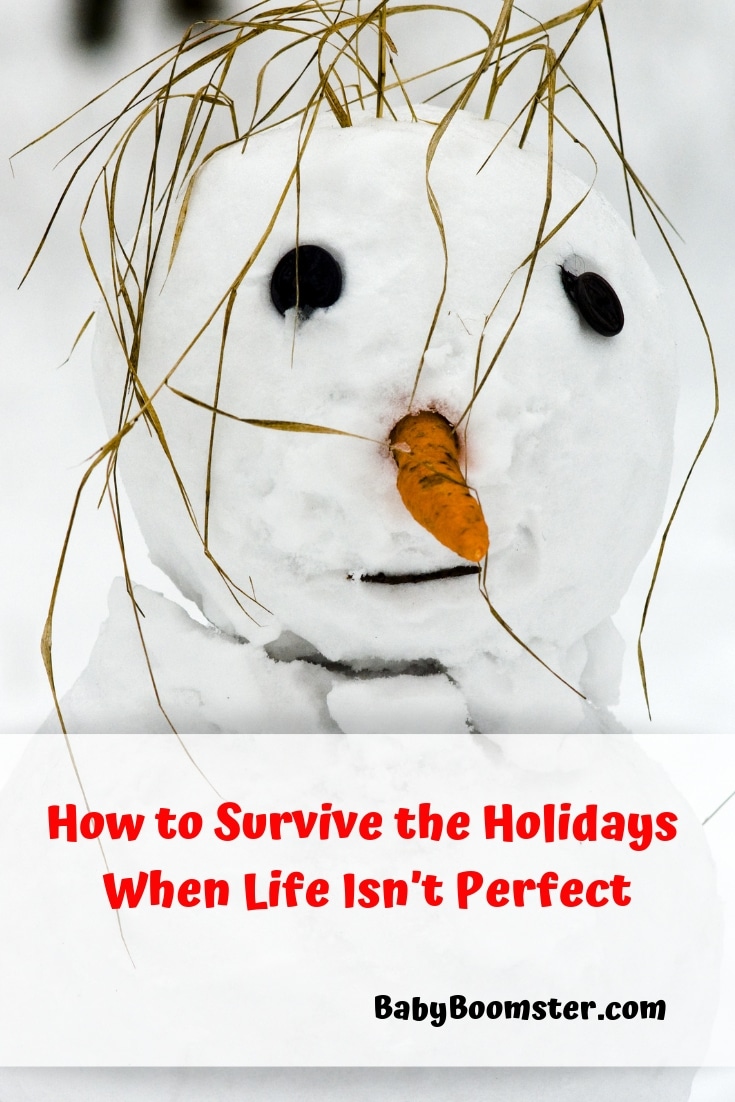 Dr. Alyssa Dweck is a New York-based OBGYN and author of The Complete A to Z of the V. She has come up with several tips to survive the holidays and the "hangover" that comes with it.
Take preventative measures to survive the holidays
Be mindful of the activities you choose to partake in. Don't overschedule yourself. It's okay if you don't make every party and you certainly don't have to over-extend yourself as a hostess or host. Say no, if it means more anxiety, like having to shop for an expensive party dress or endure a room full of relatives with opposing political views. Who needs the angst? You also don't have to eat all the sugary treats sitting in your office or at parties because you know you'll pay for it later.
Save your energy so you can use it when you need it
Dr. Dweck mentions that a triple-shot Gingerbread Latte may sound like a good way to buzz you out of a tryptophan slump, but it won't last very long and the calories will stick to your thighs, or in my case, my stomach. You may want to consider taking Tru Niagen, a form of vitamin B3 that gives your cells the energy they need to be at your best.
You've got to move it, move it
Just because you're busy doesn't mean you should take a vacation from your regular exercise routine. Did you know that 75% of your annual weight gain occurs during the holiday season? That should get you off your butt. If you don't have time to get to a gym, take a 30-minute walk around the block. It will wake you out of your Christmas cookies and eggnog coma better than almost anything.
Keep eating smart
Even though the average holiday weight gain is only 1-2 pounds, it adds up over the years. Stick to making smart food choices throughout the holiday season. Eat plenty of vegetables and lean meats. Limit yourself to one small treat a day and, if you want a drink, stick to wine rather than sugary holiday cocktails. Choose non-starchy carbs as opposed to a bowl of mashed potatoes and gravy. You can cheat a little but only do it in moderation.
Take care of yourself
Self-care is essential throughout the year, but especially during the holidays. Nurture your skin by applying a soothing face mask while you relax in a warm tub. Have a massage, meditate, and make sure to get plenty of sleep. Connect with friends who are far away. Sometimes we isolate ourselves from the world especially when things are not going well.
Don't expect perfection
When you set the bar too high you may get disappointed. So what if your decorations don't rival your neighbors? Who cares if your holiday party doesn't come off as planned? Set realistic goals with small attainable milestones. Factor in obstacles that may get in the way. Be specific in how you express your goals. For instance, instead of setting a goal to "get in shape" say, "I will exercise for at least 30 minutes, 5x per week."
Go with the flow
The holidays are supposed to be joyful but as I said at the beginning, you may be dealing with issues that make it hard. Just do what you can and don't beat yourself up if you have to forego events or activities that will cause further anxiety. If money is an issue, which it often is during the holidays, don't spend your life savings if you don't have to. Hand out home-made cookies or take your family out for a nature hike. Experiences often make better gifts than things.
I hope these tips help you survive the holidays, so you can enjoy the season with peace, love, and a sense of well-being.
What do you do like to do to get through the holidays in one piece? Please leave a comment below.