Granny pods, which is another name for Tiny Houses, have become popular for older women looking for an affordable and safe way to downsize. They are perfect for a single granny and that's how they got the name.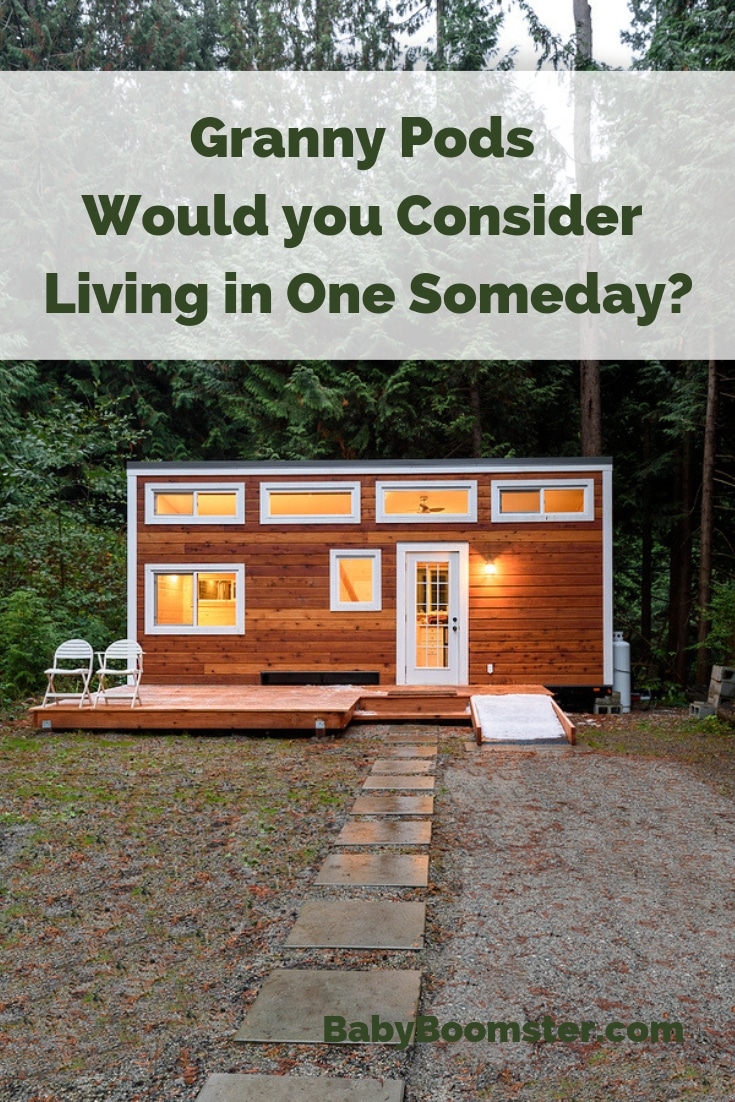 What are Granny pods?
Granny pods are usually no bigger than 400 square feet and are not attached to a larger home. They may sit in someone's backyard or possibly in a trailer park. Some are prefabricated and others are built from scratch. Unlike a mother-in-law apartment which is attached to a home and may share a kitchen or bathroom, a Granny pod is self-sufficient, However, because of its small size, the kitchen and bathroom are compact as well.
A small space of your own
In some cities, like Los Angeles. a tiny 400 square foot studio apartment is enormously expensive to rent. On top of that, you would have to put up with rent increases, weird neighbors, or possible changes in ownership. A tiny house can be owned, but the owner may have to rent the land it sits on like they would a trailer.
Why a tiny free-standing home is a good idea
One of the advantages of Granny pods is that you can live next door to your relatives or friends but you don't have to invade their space. It would be your own separate place where you could come and go as you please. But, the advantage is, help would be nearby in case of an emergency. The advantage to them is that you could be available for baby, pet, or house sitting.
The cost of a Granny pod varies depending on where you live. Some are between $100,000 – $250,000 while others are much less. You will still need to have utilities and electricity hooked up but if you're able to set it up in a relative or friend's back yard, they may allow you to connect services and only charge you for your share.
Some Granny pods are specifically designed for older people and have Universal Design accessibility features like wheelchair ramps.
Ready to move in?
Imagine a cluster of granny pods in a space with other women of the same age. It would almost be like living in a commune but each woman would have her own space and could look out for each other.  To see some other ideas for tiny homes click here. What do you think?
Does anyone want to host a group of old farts? Just thinking about my options.