I thought that remodeling was nothing more than pretty cabinetry and fancy countertops, but I've come to see that there's a whole new facet to adding value through remodeling. Now there's a concept called Universal Design which is spreading into the world of building and renovation.
It started with the idea of catering to physical needs and handicaps, but it became clear that these kinds of tweaks could actually make homes friendlier to people of all ages and sizes.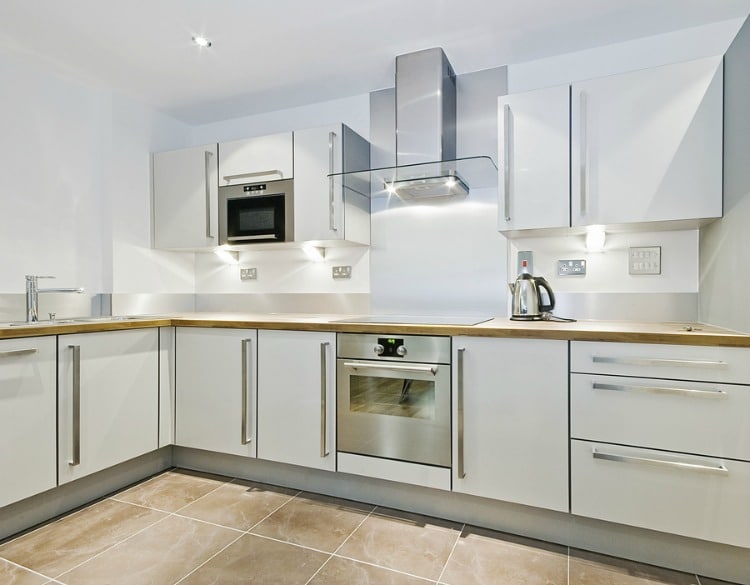 Universal design makes the house easier to access for little tots and all sorts of physical ailments, but it's really caught the attention of the older crowd. Senior-friendly features allow homeowners to "age in place" without having to make a big move to address the needs and demands that come with age.
Thanks to universal design options, we can live comfortably and safely in our own home. And because it makes the home user-friendly to everyone that enters, it will add big value and benefits to new homes and remodels.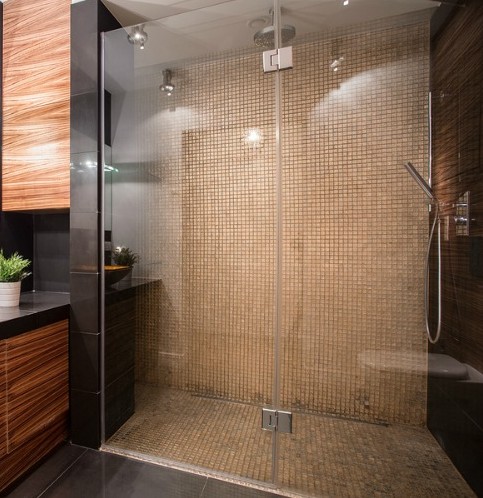 When it comes to doing the job, there are specifics to universal design that contractors follow to get official certification, but we can make easy updates and replacements that will make our home universally accessible and raise its worth at the same time.
Kitchens
Countertops should be at a height that accommodates wheelchairs and would ideally angle in a way that allows them to pull right up. Outlets should be easy to reach so that everyday things like phone chargers can be handled independently. Cupboards and drawers should include roll-out shelves for easy access, and they should have thick loop knobs that can be grabbed by a loose fist.
Bathrooms
As small as a bathroom is, it may actually have the greatest need for accommodation-friendly fixtures. It used to be that age and mobility-friendly homes involved a rusty bar in the shower and an ugly plastic grab bar next to the toilet. Thank heavens that is no longer the case. Grab bars are still a must, but now they're polished metal that can easily match with bathroom fixtures.
They're also dual-purpose which has their helpful lift blending in with a towel rack, toilet paper holder, or shelf. Low freestanding sinks that allow for wheelchairs to roll beneath them offer more room and easier access. Walk-in baths and roll-in showers may be the most important considerations as they help ease the risk and challenges that come with modern bathing fixtures.
They used to be nothing fancy, but now no-threshold showers are offered in beautiful designs that include important features like built-in benches, reachable recessed shelving, and detachable showerheads. And those old "mobility-friendly" baths that consisted of a standard bath with an ugly plastic bar have now been replaced by safe and soothing walk-in hydrotherapy tubs.
Rooms
Whatever room you're in, bright and accessible lighting is going to be important. Light switches should be easy to use and kept at a height that will allow them to accommodate wheelchairs as well as young children. Flooring would ideally consist of non-slip floors and/or low pile carpet to reduce the risks of trips and slips. Main rooms for everyday living should have doorways at least 32" wide with low thresholds, and they should include a five feet diameter of free space to allow wheelchairs to turn around.
You may even consider installing an elevator if you have a multiple-story house.
Whether movement or aging is a concern or not, these kinds of fixtures and updates come with big benefits for people everywhere. In addition, they can actually add to the appeal and value of your home. On top of being age-friendly, the features make the home more accessible to small children and adults of varying heights.
So, not only can you age in place, but you can make your home usable to everyone. That makes your family comfortable AND it increases your home value, so it's hard to go wrong. If you're looking to renovate or buy, make sure you keep universal design in mind.